Unbelievably, the first quarter of the year is already behind us and spring has sprung. Baskets, bunnies, chicks, and everything floral and pastel comes out of Easter storage to decorate your home. And, just as quickly as Easter arrives, it will soon be time to stash those dainty decorations and plastic eggs until this time next year.
For now, enjoy the fresh breath of spring and all the beauty it brings. Take some time to make memories and try a few DIY Easter ideas to make the most of your creativity. When the time comes, be ready to fill those Easter storage containers, bins, and boxes with your favorite springtime decorations and accessories. Keep collectibles safe, plastic eggs organized, and baskets ready to go with these Easter storage tips.
Easter Storage Tips
Luckily, cleaning up after the Easter holiday is rarely as involved as teardown following Christmas. Try these Easter storage tips and tricks to keep your stuff safe and conveniently stored.
Choose a few bright and colorful Easter storage bins. Label the outside of the bin as well as the lid with "Easter" so you can easily find your things next year. Store your baskets, tabletop décor, and other Easter items carefully inside these sturdy boxes.
Pack your delicate Easter décor carefully with tissue paper, newspaper, or bubble wrap. Separate breakables with Easter or springtime-themed towels, tablecloths, or other linens.
Consider making up Easter storage bags to hold bulky or awkward items. Easter baskets, animated Easter decorations, and other large items may fit best inside storage bags. Try oversized clothing storage bags and zipper-seal bags for a dust-free and pest-free Easter storage solution.
Rely on self storage to keep your home clutter-free all year long. A personal storage unit makes all the difference in how neat your home can be. Relax more and stress less with a private, personal storage unit that suits your family's needs.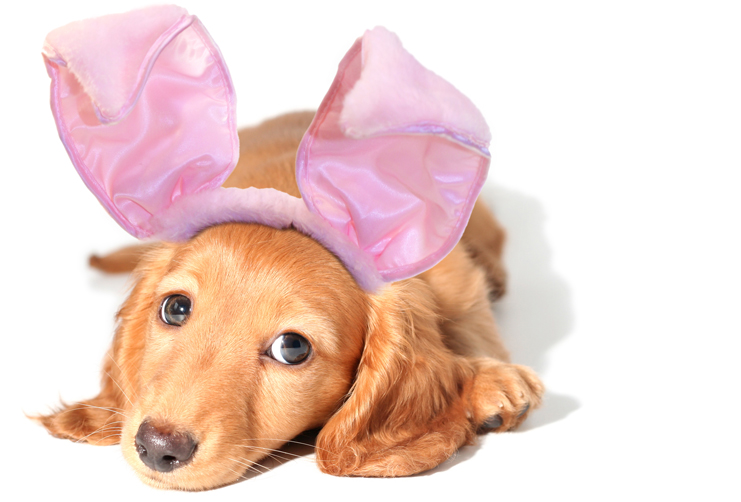 Nest plastic Easter eggs inside each other. Put the smallest eggs inside medium eggs and then put those inside the large eggs. If your family uses the jumbo-sized eggs, fill those with as many plastic eggs as you can fit. This helps to reduce the overall Easter storage space needed to put your house back to normal.
Store delicate handmade Easter items in jars. Easter storage jars work wonderfully for traditional decorations and gift items such as Pysanky, handmade Hungarian Easter eggs. Wrap your treasured keepsakes in tissue or tissue paper several times around. Then stash them carefully inside a jar or plastic container and place the Easter storage container inside a bin until next year.
Hide Easter treats and trinkets in suitcases, shoeboxes, or other hiding spots. Designate a desk drawer or dresser drawer as a hideaway for your basket stuffers as well. Without sneaking a peek, your family will be surprised to see all the lovely gifts on Easter morning.
Keep a special bottle of wine safely stowed with your private collection. Private wine storage allows you to keep your wine collection organized offsite for more optimized living spaces. Remember which bottle you want to serve with Easter brunch or Easter dinner and keep it labeled for that special meal with family or friends.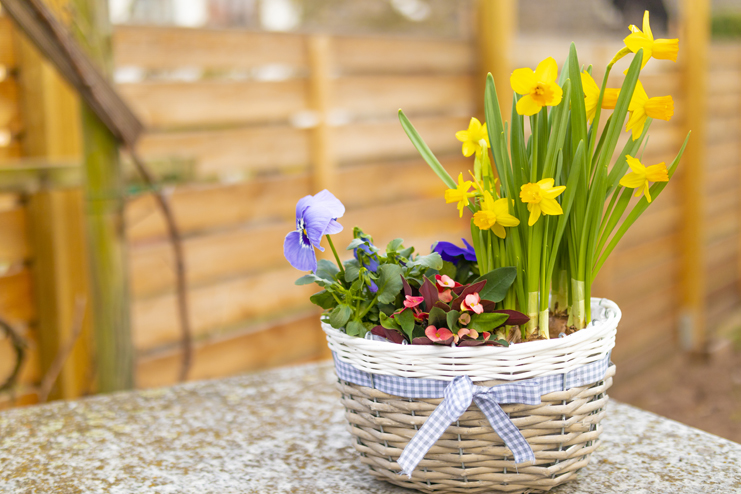 Crafty Idea: Ways to Repurpose Easter Baskets
Easter storage tricks don't have to relate just to safekeeping. Consider unique ways to repurpose Easter baskets so you can enjoy a little bit of cheer throughout the year.
Remove the handles and use the baskets as catchalls. Different sized baskets can serve as unique toy bins, pantry organization baskets, planters, and more.
Create a cute stuffed animal bed for your child's favorite stuffed toy. All you need to add is a little pillow, a baby blanket, or some fabric to create a cozy and cute little place for a favorite friend.
Cut the basket in half and create seasonal Spring door décor. Make your own door hanging with a half Easter basket filled with other springtime motifs. Secure everything to a cardboard backing or other strong type of reinforcement.
Spray paint it any color you like and use it as a magazine basket. Sturdier, heavy-duty baskets work especially well for this. Stick your repurposed Easter basket in a corner and enjoy the new aesthetics.
Pack carefully, label clearly, and store your items effectively. Find a convenient self storage location near you to keep your life filled with meaningful moments and joy, not clutter.