Lots of things in life become more enjoyable when experienced in phases. Salads and appetizers taper hunger and build anticipation for the main course while dessert offers a satisfying finale to your meal. Preseason for your favorite sports team teases a bit of what's to come, and then the season kicks off—running stronger (hopefully) through playoffs, and if you're very lucky, leading to a championship game or even a title. While it may not get your heart pumping quite the same way as a much-needed touchdown, home décor works beautifully in a revolving dance choreographed in line with the changing of the seasons. And winter home décor invites a few creative costume changes if you're up for the fun of it.
The last season of the year opens the door to scenes of a winter wonderland bedecked with bows, illuminated with twinkling lights, and wrapped in shades of red and green, silver and gold. All of these decorations seem to enhance that Christmas magic. But then the holidays rush off just as quickly as they've arrived, as they always do. Plush red velvet with white trim still spans as far as the eye can see, and the reindeer, merry Santas, and stockings can't make heads or tails of their purpose at this point. We now find ourselves left with the tiring idea of putting everything away until next time, or the equally unpopular idea of keeping it all out far into the New Year.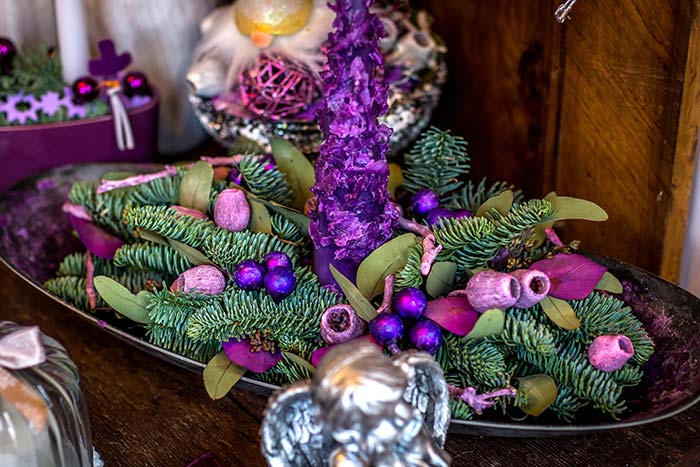 Dazzling Winter Room Décor
Home décor after Christmas is certainly a matter of personal preference, but you can enjoy the best of both worlds with a few simple tweaks to your design scheme. Here are a few festive suggestions.
Swap out your "Happy Holidays" décor for winter whites, evergreens, and pinecones, or rich jewel tones throughout your home.
Create a cozy winter bedroom with a winter-themed blanket or quilt and accent pillows.
Bring bedroom winter décor full circle with the senses. Add candles or diffusers boasting wintry fragrances that complete the atmosphere.
Update your winter wall décor with a seasonal painting or a photo collage of your favorite snaps from the previous winter.
Add a classy touch to your tabletops with winter centerpiece ideas that don't expire after New Year's. Choose simple yet graceful candle centerpieces with a sprig of holly or simply bring in fresh flowers a few times throughout the season. Invite sweet sophistication with arrangements largely comprised of white blooms and green foliage.
Trade Santa hand towels in bathrooms and the kitchen for those depicting other cold weather or woodland creatures.
Set aside your true holiday decorations in the same box or bin for attic or offsite storage. As spring approaches, do the same with your regular winter decorations.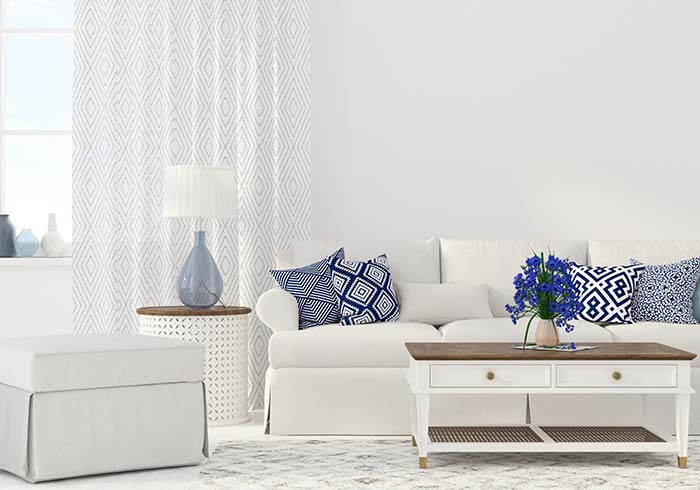 Outdoor Winter Decorations
Much of your winter decorating takes place indoors, but be sure not to neglect the outside of your home. Here are a few ideas for outdoor winter decorations.
Aside from Christmas lights, you can focus on winter door decorating ideas like homemade wreaths, suncatchers on glass sliding doors, or evergreen garlands.
Your windows will look lovely all winter long with evergreen clusters on the outer sills and candles in the windows.
Update your gardens with robust plants that thrive this time of year. Consider adding stone animal sculptures or other decorative accents to keep the space interesting.
Different sizes of planters filled with evergreens and winter-hardy plants enhance the look and feel of your front step or porch. Add decorative snowflakes or other items if desired.
You can also fill decorative lantern cases with pinecones or other attractive winter accents.
These are just a few winter decorating ideas to get you started. With a little thought, you'll be sure to find plenty of other lovely winter home décor styles to try inside and outside your house.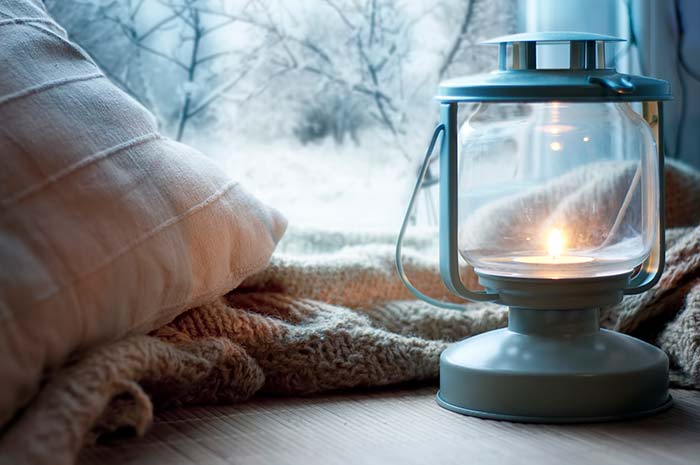 Cozy Winter Decorating Ideas
Your holiday decorating strategy is likely to be quite different from your perception of January decorating ideas. For the New Year, focus more on the richness of the winter season and its colors reaching far beyond red and green. Embrace various winter sentiments throughout your home with easy-to-swap décor items that store neatly when not in use. Take a multiphasic approach with your winter decorating ideas this season for a bit of festive flavor.
As the seasons' cycle through spring, summer, and fall, consider changing up your décor a bit. A few small updates help to create an attractive and comfortable ambiance that flows from one room to the next.