Recreational vehicles like motorhomes, travel trailers, and campers set you free to experience vacation in a whole new way. The open road is like a blank page before you, just waiting for you to sketch out your family's adventures. But when you're not traveling, neither is your RV, and in most neighborhoods, there simply isn't enough driveway space to park your vehicle until your next road trip. Some communities even have strict regulations against parking oversized vehicles in the street or in your driveway.
Rather than parking your vehicle where you shouldn't, or in the grass next to your house, or in some other inconvenient location, consider a pair of creative alternatives. Outdoor RV storage gives you another RV parking option besides storing your camper, trailer, or motorhome on your own property. A secure RV lot should offer 24-hour monitored video security as well as a computerized gate access system to ensure only customers parking their vehicles gain access to the storage area. Just as conveinient but with even more benefits, indoor RV storage in California offers you a safe and secure place to park your RV with a roof overhead, keeping your vehicle in "garage-kept" condition.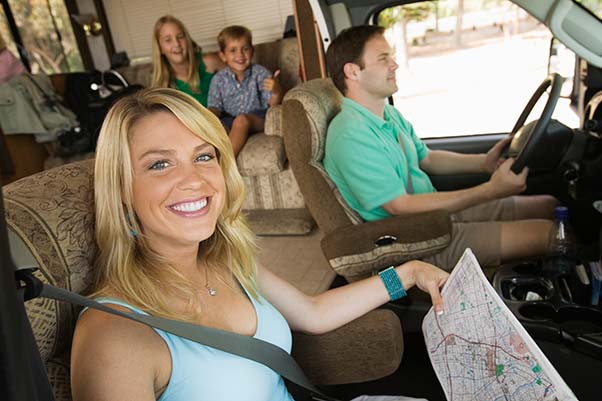 Vehicle self storage provides quite a few benefits, including:
• Convenient offsite storage, keeping your property clutter-free
• Locked and monitored security against theft and vandalism
• Protection from the elements, particularly rain, which can cause rust
• Protection against bird droppings, rodents, and other critters
• Locations accessible to major highways for your next road trip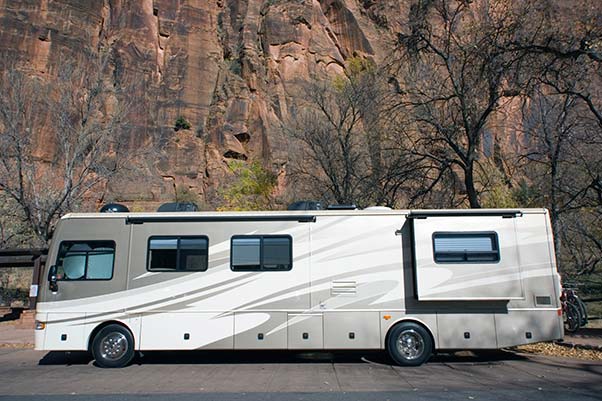 Here are a few RV storage tips to ensure your recreational vehicle is protected and stored properly:
Know your RV's dimensions. If you are seeking trailer storage, camper storage, or a place to park your motorhome, make sure you know the vehicle's measurements so you can reserve the right spot.
Ask about specialty offerings at the RV storage location. You may wish to park in an end spot or a pull-through spot, or you may have another special request. Simply inquire with the main office before your reserve your storage space to make sure your needs can be accommodated.
Look into all the available security features. Before choosing your RV storage facility, make sure the RV parking lot or storage center offers video surveillance, locked and gated access, and passcode requirements.
Avoid storing anything of value in your RV. Even with the added layers of security, it is still prudent to keep important documents and valuables in a safe or other protected location at your residence.
Choose a month-to-month lease if you like to be spontaneous. You never know when your next road trip opportunity may appear! Give yourself an easier time with planning and logistics by selecting RV storage with a flexible monthly lease period. You can also reserve long term vehicle or car storage if any new vacations are currently off the table.
Protect all of your recreational investments. If you find that you need a safe place for your other toys, consider indoor boat storage or a motorcycle storage unit for safety and convenience.
Keep your RV safe, clean, and ready to roll out for your next adventure by choosing a secure RV storage facility. For more information on vehicle storage, be sure to check out our state-of-the-art secure RV storage location and options.