Summertime opens the door to incredible possibilities for parties and social occasions. Countless summer party themes give way to endless opportunities to celebrate and mingle with family and friends. Beyond food, drink, and entertainment, summer party decorations add to the vibe of your event.
From barbecues to beach parties, this season is a hot one for fun. Consider these tips to make the most of your summer soirees with attractive party decorations to match the theme.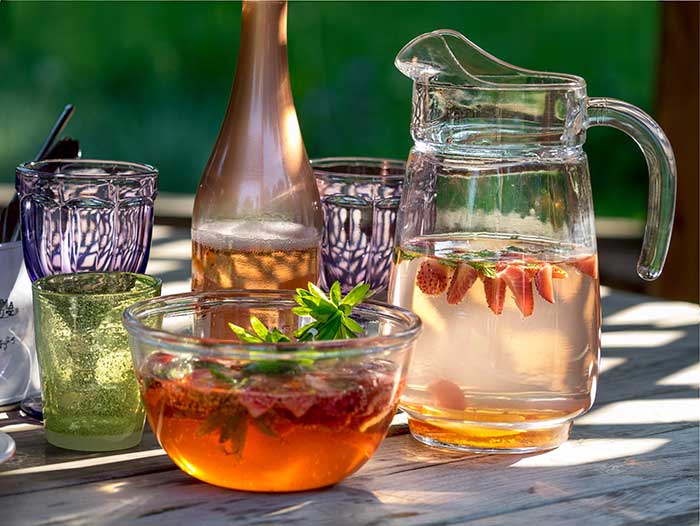 Create a sweet summer garden party setting with real tea sets. Fill pitchers with iced tea, lemonade, or other beverages, and use real teapots for traditional tea. Choose floral or paisley patterns for your paper products and be sure to set out fresh-cut flowers in vases, pitchers, or flowerpots. Make your own mosaic vases and planters using tiny tiles or broken seashells, glass, rhinestones, beads, or other pretty baubles.
Up the ante for your barbecue with fun décor. Go with a picnic theme for your bbq decorations and embrace the classic red and white checkerboard pattern for all of your party goods. Consider upcycling items for a new use by decorating them with black chalkboard paint.
Host a relaxing luau with a plethora of tropical food. Enhance the island vibe with bright, splashy colors and a selection of tropical décor. Bring your luau motif to life with real potted palm trees, hibiscus trees, flower leis, grass skirts used to decorate the edges of the tables, and fresh flower centerpieces. Be sure to set out drink dispensers or tropical party tubs to help keep your beverages cool and your party vibe even cooler. Transform it into a glow-in-the-dark luau by connecting glow sticks all around your outdoor abode once the sun goes down.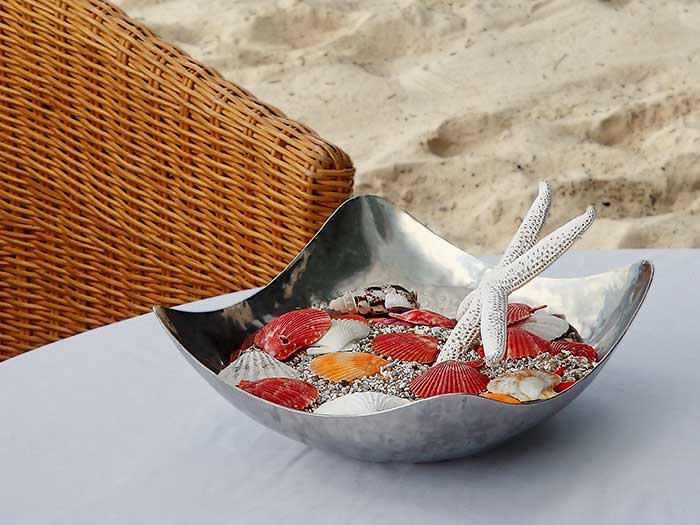 Make it a beach party with a bonfire and live music. A little excitement is just what the doctor ordered. Make your own beach party decorations with seashells you've kept over the years, smooth stones, sand, and beach glass. You can create unique beach party favors by updating plain glassware like wine glasses or martini glasses with special beachy accents. Include a burst of tropical flowers, seagulls, palm trees, or whatever makes you think of the beach.
Don't forget the summer party accessories. You can make your own summer wreaths using a pool noodle fastened into a ring and gluing silk tropical flowers all the way around it. Make your own picture frames with seashells, sea glass, and other attractive treasures. Stock up on serving platters, bowls, and other tableware designed to fit a sizzling summer theme. Create garland or table décor with fake flower leis and grass skirts. Use your imagination to design the perfect summer party scene.
Store your summer party decorations out of sight when not in use. Simply box up your summer home décor in labeled bins and drop them off at your personal storage unit for next year.
These are just a few summer party ideas to get your sunny season off to a splendid start. Use your creativity to master the summer party décor planning with upcycled drink bins, unique decorations to hang or stand, and clever options with useful purposes. If you have any additional summer party decoration tips, please share them in our comments below.