Boating season is upon us and now is the perfect time to take inventory of all your boat gear for your latest adventures on the water. It's certainly better to be prepared than to find out you've busted a fuel pump or lost some lines over the past few trips at sea. Here are some tips to help you organize and update your boating accessories for a new season of fishing, skiing, or, you know, whatever floats your boat.
Preparing your vessel for new voyages on the tides can take a little time. Be sure to give yourself that time so you can focus on the details and ensure that you have all the necessary items before your first trip. It helps to start with a checklist of tasks to tackle for a new season of boating, as well as a list of boat gear and supplies to assess and inventory.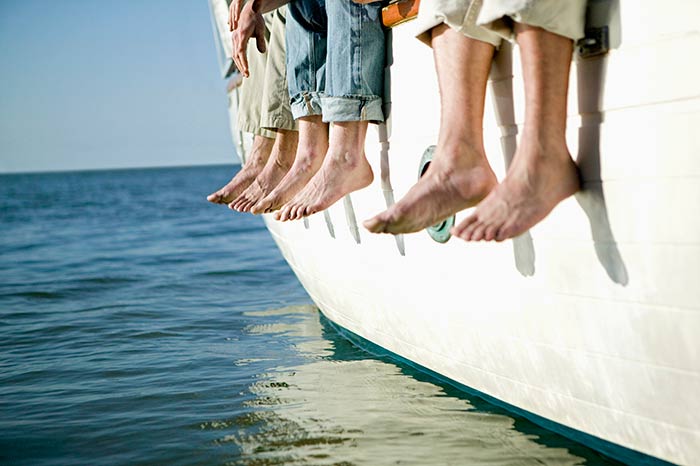 Preparing Your Boat for Boating Season
Before setting sail for the first time in a new season, be sure to check your boat for safe and legal use. Here are some boat readiness tips to get you started.
First things first – make sure your boat and trailer are registered appropriately for the new season.
If you'll be fishing in waters that require a license, or aiming for catch that do, secure the appropriate license as well.
Inspect your boat for any damage that will require repairs. Look for worn spots, weak spots, and outright issues needing immediate attention.
Inspect your trailer as well, ensuring all lights and signals work as intended.
Schedule a tune-up if your boat hasn't had one in a few years.
Double-check that you've changed the oil before winter storage. If not, get to that straight away.
Gas up with fresh fuel for a new season of boating.
Clean your boat with attention to detail in case you should notice any missing items or ones that should be replaced.
Follow a thorough boat preparation checklist for other tasks to get ready for your new adventures.

Inventorying Your Boat Gear
No one wants to get several miles off shore to find they've left without an oar or an anchor. Worse yet, without life jackets. Take this task very seriously and inspect your boat gear and boating safety equipment from top to bottom.
Begin with a vital piece of the preparation puzzle-making sure your boating safety kit is intact and fully stocked.
Assess your first aid kit and determine whether you need to add or replace any items.
Check all of your lines, bumpers, and other necessities and replace as needed. Go through a boating gear checklist to ensure you've got it all onboard.
Go through your fishing gear and practice a few casts. Inspect nets for tears and check handlines and other fishing equipment to ensure everything's in good condition. Run through a fishing gear checklist to make sure you're fully prepared.
Outfit your tacklebox with some new lures and bait. Check all of your hooks and leaders and make sure you are well-stocked with all the tacklebox must-haves for a successful quest at catching Big Charlie!
Keep your boat and all of its supplies safely stowed in a secure and private storage unit until spring in a personal storage unit close to your favorite fishing or sailing spots!
Once you've checked off all of these items and tasks, all that's left is to wait for the right temps and the perfect tides. Happy boating!