The Easter Bunny's on his way, spring cleaning chores await, and you'll see pastel colors just about everywhere you go. Spring ideas are everywhere you look! This happens to be one of the most inspiring seasons for a lot of reasons. For many people, springtime carries the theme of starting anew, and who doesn't love a fresh start? From exercise workouts fueled by beachy dreams to a new season of flower or vegetable gardening, the spring offers a wonderful breath of change if you're open to the possibilities.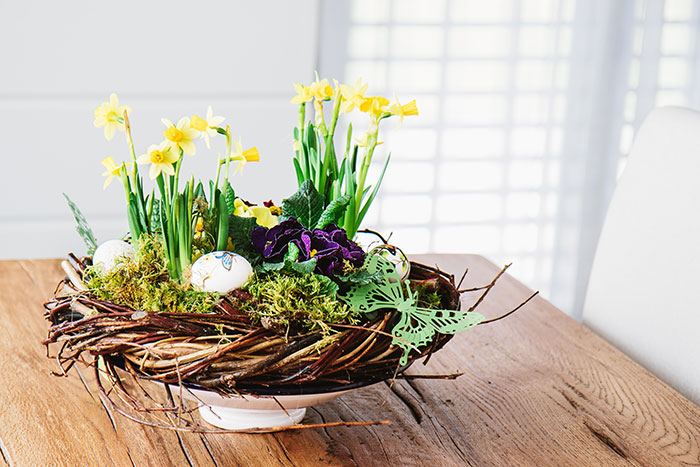 Once you've tackled your spring cleaning checklist, it's time to move on to the more enjoyable aspects of homeownership this time of year—choosing spring decorating ideas! Check out these simple seasonal swaps to help you refresh your home in the springtime.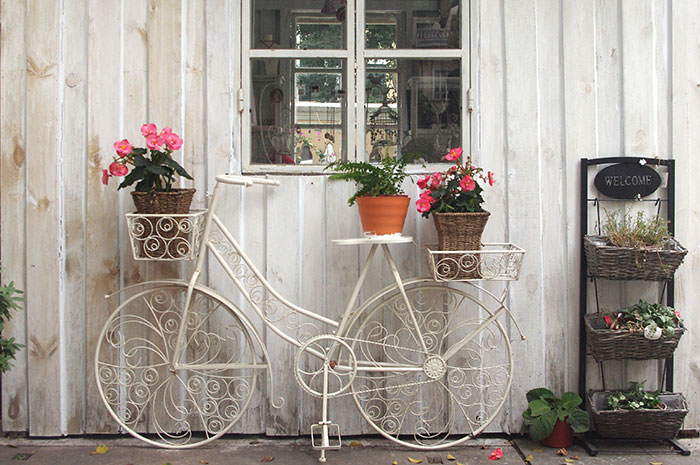 Beautiful Spring Room Décor
Even subtle changes throughout the home can help to energize the interior design of your favorite spaces. Breathe a little life into your home's décor with these festive spring decorating ideas.
Swap out winter's bold hues for the lighter shades of spring. If you aren't a fan of pastels, consider a more neutral palette of grays and whites or earth tones.
Inventory your home décor from room to room and update as needed. Trade out home accents that reminisce of winter, leaving behind fresh and natural choices for spring.
Take down wintry paintings and replace them with springtime substitutes. Pictures speak a thousand words and your guests will likely notice the new artwork and how much it transforms the mood and atmosphere of your rooms.
Update personal and family photos throughout the home. Swap new photos for some of those in frames throughout the home. Keep favorites in place but make an effort to inject a bit of life into your different spaces.
Awaken your kitchen, bathrooms, and other favorite spaces. Set out vases of fresh-cut flowers to bring a breath of spring indoors. Be sure to set out spring centerpieces on your kitchen table or countertop for maximum visual impact.
Decorate for Easter. If you have children, they will love seeing the fun decorations and maybe even helping to set up the spring home décor. Create an adorable "bunny garden" on a bay window, side table, or other location, featuring small bunny rabbit figurines or plush animals. Apply window décor and enjoy the fresh and happy mood that these new decorations help to exude.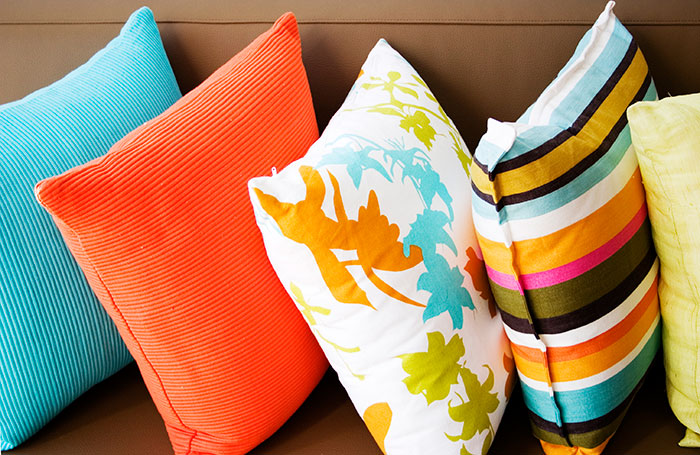 Update spring living room décor. Replace throw pillows with fresher spring colors. Trade out throw blankets for lightweight alternatives. Add other home accents that make your space feel open and airy.
Revamp with spring bedroom decorations. Trade your winter comforter set, shams, or throw pillows for new spring choices. Update art in your room and consider new curtains or sheers that truly speak to the spring season.
Don't forget about your outdoor accents for spring! Start with attractive and cheerful front door spring décor. Consider floral wreaths and DIY crafts intended especially for the springtime. You can even inflate blow-up bunnies and chicks or hang plastic Easter eggs in your trees for a kid-friendly flourish.
Make a memory with your kids. Plant jelly beans in a small garden bed or planter and delight in their reactions when the kids discover the "Easter seeds" have blossomed into lollipop flowers!
Plant new things in your gardens. No matter if you prefer flowers, ornamentals, vegetables, herbs, or fruit, you'll improve the outdoor aesthetic and curb appeal of your home as well as fueling a favorite hobby.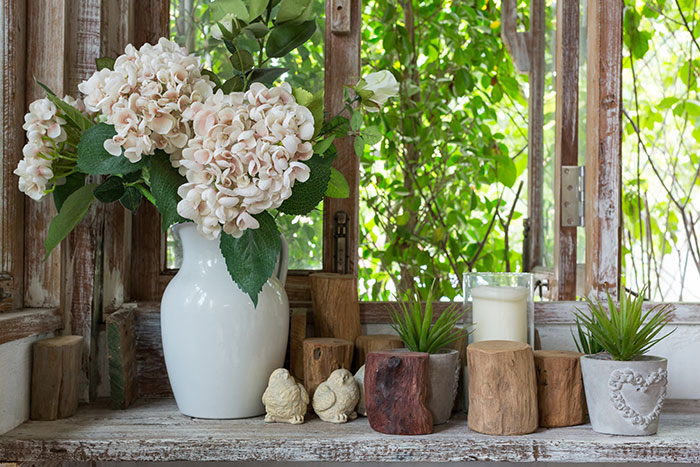 Bringing Spring Ideas to Life
You don't need a lot of time or money to bring these spring room décor ideas to life. Awaken the ambiance of your home after the winter's finally passed with a refreshing design and décor change throughout your favorite spaces. Here are a few extra ideas for a spring refresh at home.
Get your whole family involved in the seasonal décor swap. The job will go twice as fast!
Consider rearranging furniture while you're at it. Everyone likes a new room layout every now and again.
Diffuse spring fragrances in rooms where you won't have fresh flowers. Check out reed diffuser fragrances, essential oil products, and candles, to name a few options.
Store your seasonal decorations out of sight, out of mind. Keep your favorite home décor packed in labeled bins for next year and put it in your attic or safely off of your property in a personal storage unit.
Use as many or as few spring home décor tips as you like to update your place for the new season. Make your home a warm and comfortable place to spend time with the ones you love in the springtime and all throughout the year.