Once upon a time, your favorite finds were always behind glass or tucked neatly away in boxes. But, collectibles and art are meant to be seen and experienced, not just heard about.
These days, there are plenty of ways to maintain and store your favorite pieces so they can shine brightly in your collection (or retire for a nice respite while another item comes out of storage). Here are some of Price Self Storage's tips and tricks for maintaining and storing your favorite collectibles.
Dirt and Chemicals
Cleaning your collectibles is a must, but household chemical cleaners just won't do. Spray polishes, especially those containing silicon, leave a nasty and sticky residue on everything over time. Windex and other ammonia-based products are a major no-no for anything delicately painted or gilded glass as it can take off artwork as easily as the stains on your windows.
Instead of household cleaners, try a soft dry cloth or small soft haired brush to lightly dust your figurines or framed art. Don't rub too vigorously or you may break or bend pieces in your collection. A damp sponge can be used on some porcelain and pottery, but ask an expert before proceeding.
To prevent dirt while storing your collectibles, it's important to package it well. Cardboard or archival paper between art and photos helps keep your items dust free and prevents sticking. Remember to never use everyday paper such as newspaper as the print can transfer to almost anything (glass, porcelain, art, and furniture).
Storage Tip: Remember to look for storage bins and wrapping options that use key words such as "acid free," "archival-quality," and "air tight." There are several storage bins that fit the bill.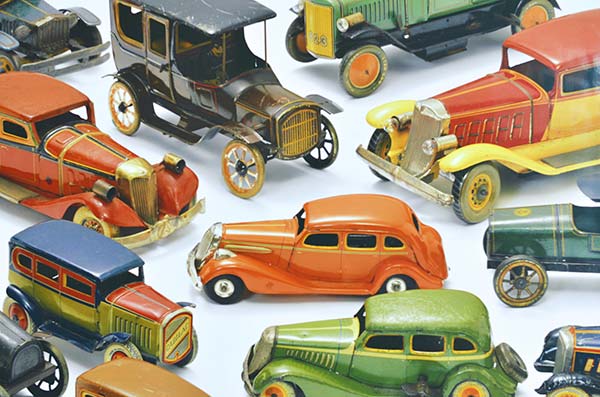 Environmental Factors
When displaying or storing your items, avoid environments like basement and attics. Temperature and humidity in unregulated areas make your items vulnerable to the elements. The right level of humidity will prevent items such as canvased art and wood collectibles from drying out while keeping mold and mildew at bay. Meanwhile, a balance in temperature will prevent various materials from warping and cracking.
Temperature and humidity are not the only element you should keep in mind when maintaining your collectibles. Sunlight, strong or artificial light, and ultra-violet light all have the potential to cause collectibles to fade, dry, and even crack over time.
To keep furniture collectibles looking in pristine condition, turn items every few months to even the fading process. For priceless works of art, keep it under special light and away from sources of light that fade.
Storage Tip: Price Self Storage provides temperature controlled storage, perfect for storing collectibles.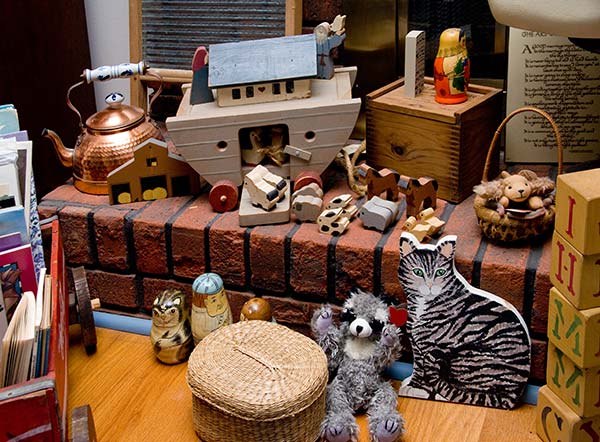 More Tips and Tricks
While cleaning and the environment are two major factors in the maintenance and storing of your favorite collectibles, there are many more tips and tricks for you to learn. For instance, try alternating spine to end when storing photo albums and books to save space. Also, keep track of what you have with an inventory list. That way, you will know if something goes missing, and an inventory list is great to have on hand in case you need to make an insurance claim.
Have some tips and tricks we haven't mentioned? Comment below and share your best tips and tricks for maintaining and storing your collectibles.