Looking to move your brood to the City of Angels? The good news is that Los Angeles offers amazing weather, easy access to some of the best cultural institutions in the world, and tons of family-friendly activities. The challenge is that LA is also a vast and sprawling city with hundreds of unique neighborhoods within its confines. It can be difficult for transplants to find the right place for their family. In this article, we'll review some of the best neighborhoods in Los Angeles for families. 
1. Eagle Rock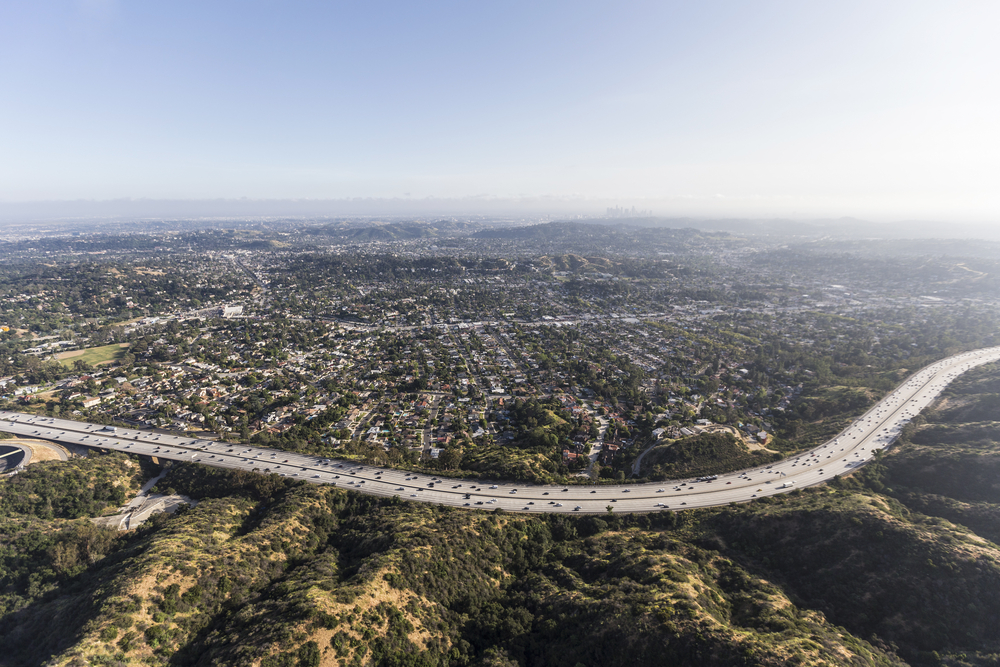 One of the best family neighborhoods in Los Angeles has to be Eagle Rock. Located west of Pasadena, Eagle Rock offers a relaxed environment, a lively downtown, and well-ranked schools. Parents will enjoy taking their children to the Eagle Rock branch library and may want to stop by the popular farmer's market on the way home. 
Looking to take advantage of the gorgeous weather? It's almost never a bad day to plan a family picnic or shoot some hoops at the Eagle Rock Recreation Center. For more hands-on activities, visit the Center for the Arts Eagle Rock, which provides kid-friendly workshops, cultural exhibitions, and special events. 
Housing in Eagle Rock includes Spanish-style homes and craftsman bungalows. Housing prices can be steep, with the median home value at $888,621 and median rent at $1,781. Top nearby schools include California School of the Arts – San Gabriel Valley, The Science Academy STEM Magnet, and L.A. County High School for the Arts. 
2. Santa Monica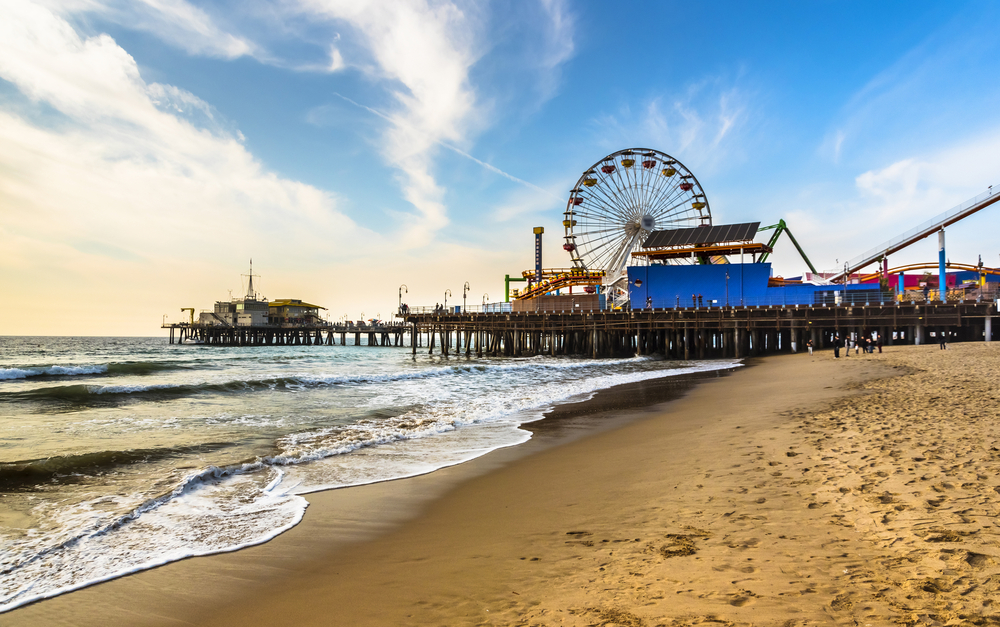 You might think of Santa Monica as a relaxed beach town rather than one of the best places to raise kids, but this neighborhood is certainly both. Ranked as the #1 best suburb in Los Angeles by Niche, this town has it all: the beach life, museums, tons of great restaurants, trails galore, and highly-rated schools. 
If you're looking for family things to do in Los Angeles, we've said it already but we'll repeat ourselves. The beach! Santa Monica Beach gives you 3.5 miles of silky sand, crashing waves, and a concrete beach path, perfect for jogging, rollerblading, or walking with the family. Don't forget to visit the Santa Monica Pier, with its famous Ferris wheel, lots of tasty restaurants, and fun shops. You can also dine and shop with the family at the exciting Third Street Promenade where you're likely to see performers of all kinds on the weekends. 
Unsurprisingly, housing costs are high in this bohemian beach neighborhood, with a median home price of $1.48 million and median rent at $2,055. For some parents, the cost might be worth it to get their kids into the A+-rated Santa Monica High School.
3. Sherman Oaks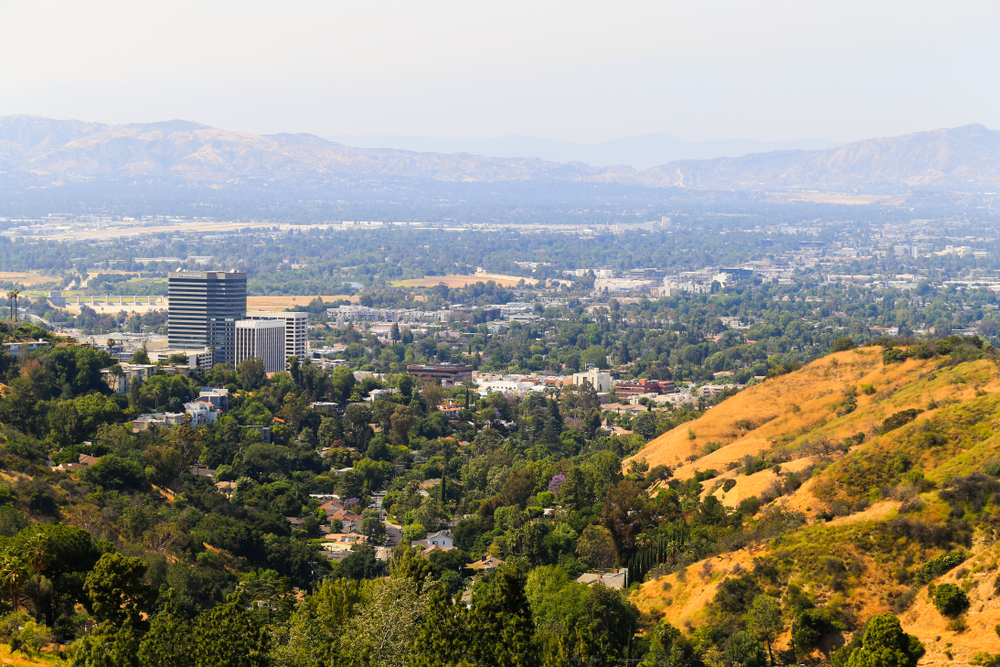 One of the reasons we've put Sherman Oaks on our list of best places to live in LA is because it's known for its quiet, suburban feel even in the midst of one of the busiest cities in the world. Sherman Oaks also gets relatively high safety ratings and is home to plenty of great schools. 
Located next door to Santa Monica, residents of Sherman Oaks aren't too far from the beach but can also enjoy their own vibrant downtown. The weekly farmer's market is a popular attraction for adults, while parents can take their kids to Van Nuys Sherman Oaks Recreation Center, which includes a playground, baseball diamond, basketball courts, a soccer field, and more. For a special treat, one of the best family things to do in Los Angeles is to visit Sherman Oaks Castle Park. After a family round of mini golf, let the kids go wild at the arcade or laser tag areas while the adults grab a well-deserved beer and shoot pool at the House of Billiards. 
Homes in Sherman Oaks range from exclusive mansions to modest ranch houses and a lot in between. According to Niche, the median house cost is $1.03 million with a median rent of $2,130. Top performing schools include The Larchmont Charter School and New West Charter School. 
4. Brentwood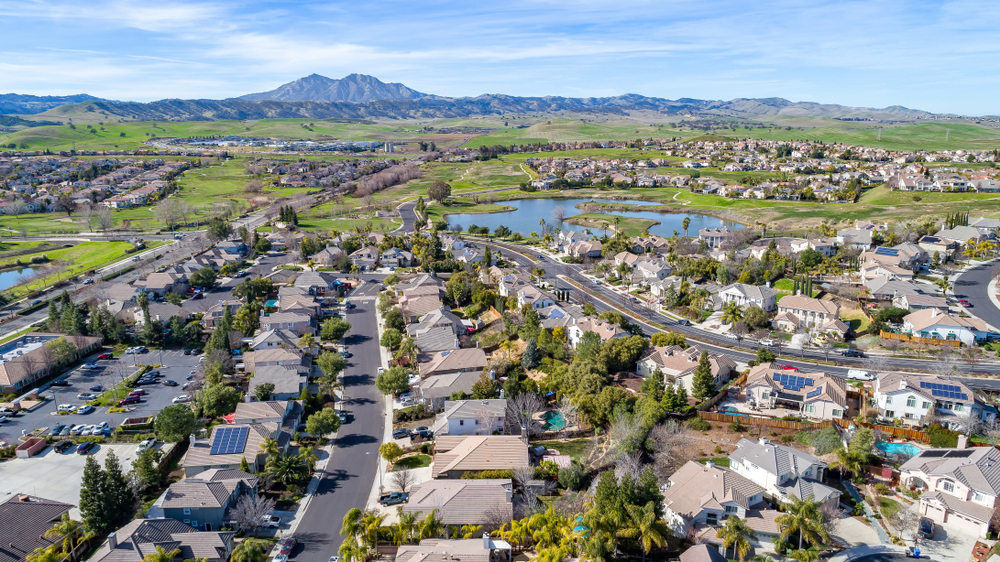 Niche lists Brentwood as the #9 best place to live in Los Angeles for families, and there's a reason. Brentwood is a cultural powerhouse. This westside neighborhood includes the world-famous Getty Center, home to the J. Paul Getty Museum, which features ancient and modern art from all over the world. You and your family could easily spend days looking at all the exhibitions in the museum and wandering the beautiful grounds.
After you're done exercising your brains, exercise your bodies. Brentwood is near many great parks, including Topanga State Park and Mandeville Canyon Park, which includes a popular seven-mile trail and great views of the city. For parents, the Brentwood Country Club beckons. Along with its private golf course and tennis courts, the club also includes a fitness center and pool. Finally, when the family gets hungry, it's always fun to wander the Brentwood Country Mart. Explore independent bookstores, meet friends at a boutique cafe, or grab dinner at one of the many restaurants.
Brentwood is the most exclusive neighborhood on our list, with a median home value of $1.82 million and median rents of $2,734. For your money, you'll get access to many A+ schools, including Renaissance Arts Academy and WISH Charter School. 
Storage Solutions in Los Angeles
Now that you know some of the best neighborhoods in Los Angeles for families, it's time to plan your move. If that move includes the need for storage, we can help. Price Self Storage has convenient locations throughout LA and offers storage units in a range of sizes. Find a location near you and take advantage of our flexible month-to-month contracts.