Part 1: Before the Move
Relocating to a new home is a stressful endeavor, but the addition of unpredictable variables makes the process that much more difficult. Children can be one of these unpredictable variables and while some moves are easier than others, the addition of children always require adding a little more thought into your moving day checklist.
Preparing Your Children for the Big Day
Understanding how to prepare your children for a move to a new home can be tricky. That's why we decided to check in with some moving experts about how to make this process easier on them and of course, you too.
Happy House Hunting
When preparing your children for moving day, the best thing to do is to give them as much time as possible to get used to the idea. Sam, a communications manager for San Diego Equity Partners suggests even getting them involved with house hunting.
"While your kids might not be able to make it to every showing, try to at least show them pictures you took or a listing online. Point out the things that you know they will be interested in like a big backyard or a special spot for all their toys. This will help them to feel involved in the process and allow them to get more excited about the prospect of moving."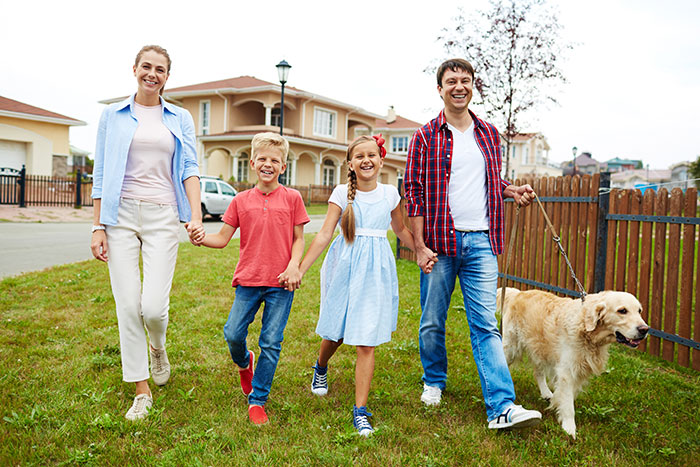 Playtime is Learning Time
Arguably the best way to introduce children to the idea of moving into a new home is through something they're already familiar with, playtime. According to Natalie Moore, a therapist based out of Los Angeles, incorporating the idea of moving into playtime can help before, during, and even after the move.
"The way that children understand the world and express themselves is through play. Model for them how toy characters can move from one home to another. They might feel sadness about leaving their old house, but they might also feel excitement and joy about the new home. Allow your child to express any feelings they may be having about the move through their play. This will help them move through the challenging feelings they may be having.
Early Exploration Time
Mike Glanz, CEO of HireAHelper suggested some early exploration time of your new neighborhood. If possible, setting aside some time to show your kids around their new home can help ease them into their new lives.
"If the kids are resistant to moving, take them to go explore their new neighborhood, helping them discover what's positive about it, and help introduce them to neighbors and new friends. Maybe you'll find a new favorite restaurant or park. Regardless, the one-on-one time is important and the kids will start to get more accustomed to their new surroundings."
With these helpful tips, your kids will be more ready for moving day than ever before. For more information, be sure to check back in for the second part of our moving with children series where we go over what to do after you arrive in your new home.