Books in the home serve many purposes. From culinary resources to memory keepers, references to romance novels, and everything in between, your book collection offers a brief glimpse into who you are and where your life has taken you over the years. Some books carry special meaning or sentimental attachment. Others purely deliver entertainment value, and still others help you to manage various aspects of life on a regular basis. For many collectors, these piles and boxes of books quickly add up, leaving you with a bookshelf organization dilemma.
However vast your collection of books, a good book storage system can make a huge difference in the look and feel of your library, office, or bookshelves throughout the home. Arranging books in a way that makes sense for your family and your home's layout will give your home a quick fix for a common issue that creeps up on a lot of families.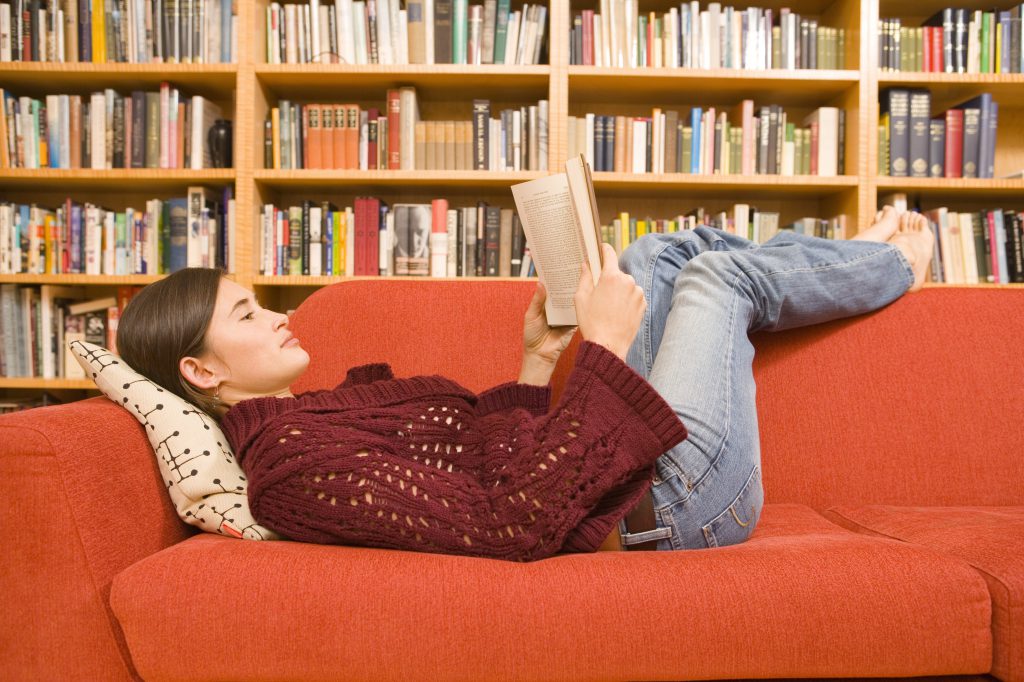 Book Organization Ideas
Go through your books with an open mind. As you plan to reorganize your book collection, take the time to recycle, donate, or sell any books that no longer pique your interests. Purge what you can, but don't feel obligated to get rid of things you still want. You can find plenty of creative book storage ideas.
Organize books by the room where you plan to use them. Think about it—if you keep your cookbooks in your office or study, how often are you really going to use them? Designate a space, however large or small, to accommodate your favorite cookbooks in the kitchen. Keep books you would like to read near your bed or in your family room—wherever you plan to do the most reading.
Group your books by topic when possible. Arranging your books by topic helps to ensure you can find what you want to read quickly and easily. Some home improvement experts and organizers may suggest color coding your home library and arranging your books by color, which can create a lovely décor accent. However, it's yet to be seen how easily you can find the topics you want to read.
Use a set of cubbies as a room divider. Store books in each of the cubbies and create a separate spot on the other side, perfect for a small writing desk, reading nook, or other unique space.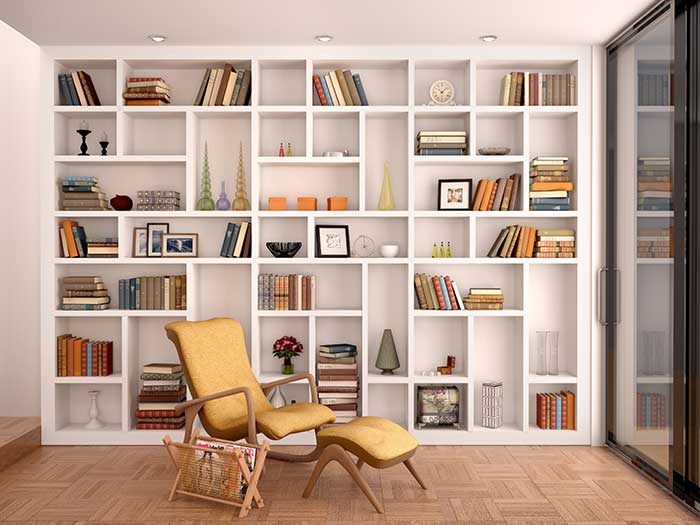 Ideas for Storing Books without Bookshelves
While bookshelves are a popular book storage solution, they certainly aren't the only solution. Here are a few ideas for storing books without bookshelves.
Use plastic crates as your own DIY bookshelf. These roomy cubes leave plenty of space for big textbooks, copybooks, and binders, as well.
Look into crafting built-ins. If you and your spouse are handy or don't mind hiring someone, consider designing a special nook in your home where you can build a set of built-in shelves that didn't previously exist. You can build them directly into the wall or get a little creative with some of your existing furniture.
Consider a rolling cart as a book caddy. Your family can have great fun creating a mobile library that adds to the vibe of your home décor.
Store kids' books in baskets and bins. You'll find that little ones love running to their book buckets to pick out their bedtime stories each night. This also makes for simple cleanup even when it's the parents constantly doing the picking up routine. You can even use multiple buckets or baskets and label them by theme or genre.
Keep your favorite books at home and store the others offsite. Get on the path to declutter book messes in your home. Decide which books you can read in the coming weeks or months and save labeled boxes of your other books for future reading. Store these books in your own private personal storage unit, along with other possessions in an effort to make your home neater.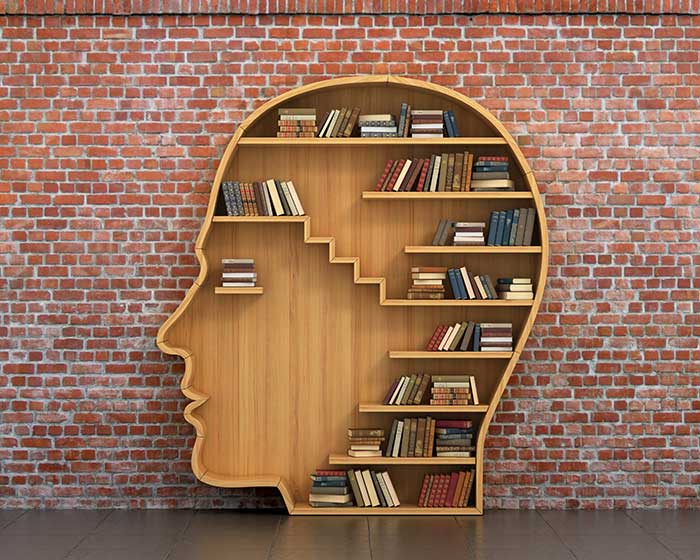 These different suggestions on arranging books in the home should help you to keep a space that is neater and more functional. Take some time to review your collection of books and create a nicely organized place to display and store your novels, texts, and references. Spend a few hours on bookshelf organization and you'll likely love the results so much that you'll be seeking out more home organization projects you can tackle for big improvements at home. But first, make sure you give yourself a few minutes to relax and catch up on some reading!