Having too much wine in the home is never really a bad thing. The problem is simply the need to find a better way of storing your wine. With so many vineyards and varietals to satisfy any palate, one's wine collection becomes quite a beautiful thing… until it begins to spread across your home without rhyme or reason. Depending on the nature of your wine collection, you can find just the right wine storage options to outfit your home for better organization and accessibility. Here are a few home wine storage ideas to get you started.
Wine Chilled and Ready
How many times have you wanted to open a bottle of white, but forgot to chill it ahead of time? New wine gadgets like the Corkcicle and wine chiller bags and cases can help to speed up the chilling process, but you can save yourself the trouble with a wine refrigerator offering the ability to keep your red and white bottles at just the right temperature for storage. Wine experts tend to agree that the ideal wine storage temperature should be as close to 55° Fahrenheit as possible. This way you can prevent premature aging of your wine while ensuring relatively easy serving right from the wine fridge. You may want to let your reds warm up a bit or put your white on ice after your first pour, but generally speaking, a wine chiller or cooler can be a much better storage option than your basement floor.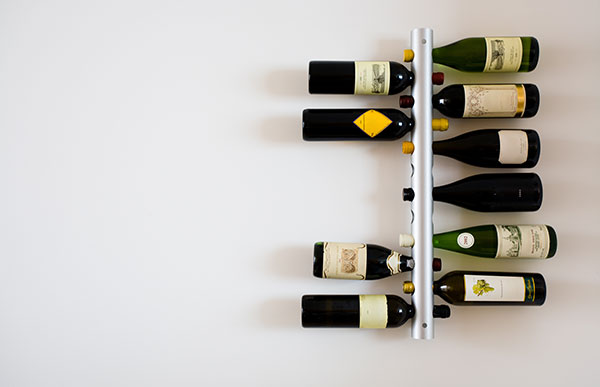 Wine on Display
Countless home accents allow for your wine collection to be in view and accessible by simply pulling a bottle off the wall or out of the rack. A wine rack gives you a place to store your wine sideways in an attractive display. Consider whether you would prefer your wine rack as a standalone piece of furniture, complete with wine glass storage, or as a wall wine rack, where a simple mounting allows you to treat your collection like artwork.
Wine Tucked Away
The main points to remember when storing your wine are to keep it cool but not too cool, on its side, and typically in the dark. When you have quite a bit of wine to store, a wine cellar can be a truly wonderful way to keep your favorite bottles at the ready. Most families don't have space for their own personal wine cellar, so the next best thing may be a wine cabinet in your kitchen or dining room, or even remote wine storage.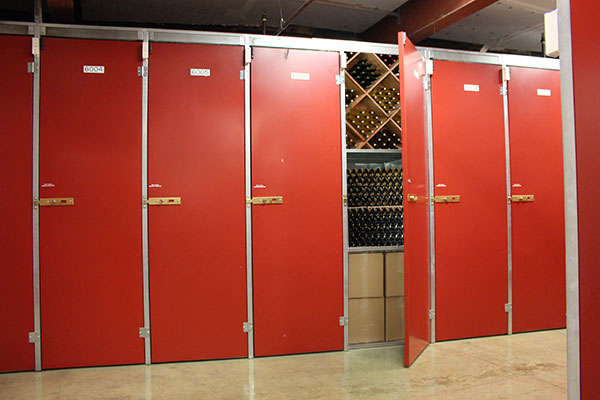 Wine Storage outside the Home
If you are seeking wine storage options outside the home, be sure to check out our Walnut Creek wine storage facility. Here we offer an ideal climate-controlled home for your personal, restaurant, or wine club collections. You can choose from several diverse layouts, including 18 case wine lockers, to our 500-case wine room. The storage environment is secure and set to just the right temperature and humidity, giving you access to your stored wine whenever you want to swap out bottles or enjoy a special vintage you've been saving.