Every year, March 17 brings a bit of Celtic cheer. The St. Patrick's Day holiday gives us all a great excuse to cut loose and enjoy a little playful fun and relaxation with our family and friends. From longstanding traditions to St. Patrick's Day crafts and games, the holiday becomes a timeless favorite for many families. Everyone from adults to young children can find something to love about the feast of Saint Patrick.
Read on for some festive St. Patty's Day ideas.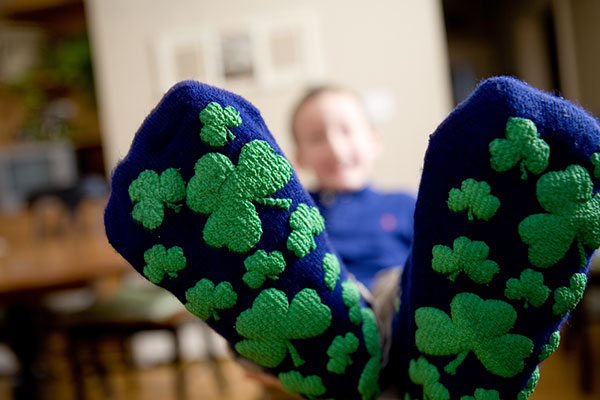 St. Patrick's Day Crafts
With rainbows, a pot of gold, and lucky shamrocks for inspiration, set your creativity a-soar. You can enjoy making St. Patrick's Day crafts in the company of adults or as part of a fun activity with children of all ages. Here are a few suggestions:
Visit a 'paint and sip' art studio or ceramics studio. You can enjoy an evening of art and socializing with your friends, unwinding from the daily grind.
Decorate a glass candle holder. Use glass paint, glitter, rhinestones, or other craft supplies to create a festive Irish-themed candle jar.
Make handprint artwork with your kids. Use three handprints to make a shamrock or one handprint as a leprechaun with a beard. Use your creativity to make other fun designs as well.
Print out and color themed coloring book pages with your kids. Look for specific scenes with rainbows, a pot of gold, shamrocks, and leprechauns or create your own.
Host a coloring contest for your kids. Print out the same picture for everyone to color, but be sure to award each child their own prize for most creative, most beautiful, best job coloring in the lines, and so forth. Save their St. Patrick's Day art in a binder with the rest of their precious artwork.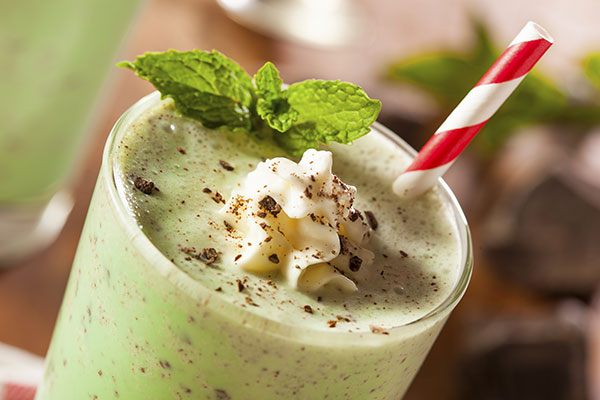 St. Patrick's Day Games
Even if only for a few moments, take some time to play a game on or around St. Patrick's Day. Here are a few St. Patrick's Day games to consider:
Word Games – Print off a word search, crossword puzzle, or other fun word games with a St. Patty's Day theme. You can also get together with adults for a night of Trivia.
Lucky Gold Coin Hunt – Hide gold coins around your home and have your little ones scurry about to collect them just like an Easter egg hunt. Give a prize to each participant for a great effort.
Rainbow Hunt – Play a modified game of I Spy with your children, looking for items of each color of the rainbow.
Leprechaun Treasure Hunt – Have your children go about the home collecting or making a list of everything they can find that is green.
St. Patrick's Day Scavenger Hunt – Make a list of things to find and set off to see who can mark off their list first. Include fun items like a "lucky charm" or something unique to the holiday.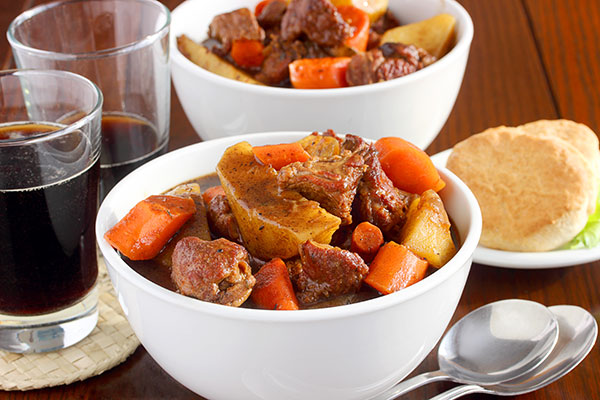 St. Patrick's Day Traditions
Even without the crafts and the games, St. Patty's Day can be a blast with family and friends. Whatever you decide to do, make sure you save time for some of these festive traditions:
Enjoy some Irish fare. Whether you go out to eat or make up your own feast, it's hard to go wrong with corned beef and cabbage, fish 'n chips, or other yummy choices.
Make a tasty treat. Choose shamrock cookies, minty chocolate milkshakes, or homemade Irish potatoes for a fun and memorable dessert.
Hit up the parade. A St. Patrick's Day parade is a must if your area hosts one. Check your local calendar listings as some towns even host parades for dogs!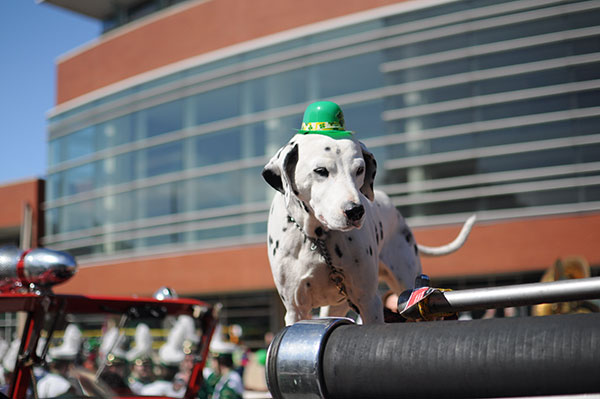 So don your green and pick out some fun St. Patrick's Day activities to enjoy this year. Make it a tradition or try something new with those you love. The experiences you share with your family and friends for St. Patrick's Day will live on for a lifetime in your memory. Whether you spend just a few minutes of creativity or plan out a whole day of Irish fun, we wish you an enjoyable holiday and a pleasant weekend ahead!