Packing up your life into a moving truck is no small feat. Moving begins with countless hours of sorting, assessing, wrapping, packing, and labeling, and tends to leave you with bittersweet emotions as you enter a new chapter in life. If you are wondering how to pack when moving, you are not alone. Many people successfully tackle the task on their own, but some even turn to professional packing services to get the job done. Thankfully, a few moving tips can help you to ensure your home is packed up in ship shape.
Packing Tips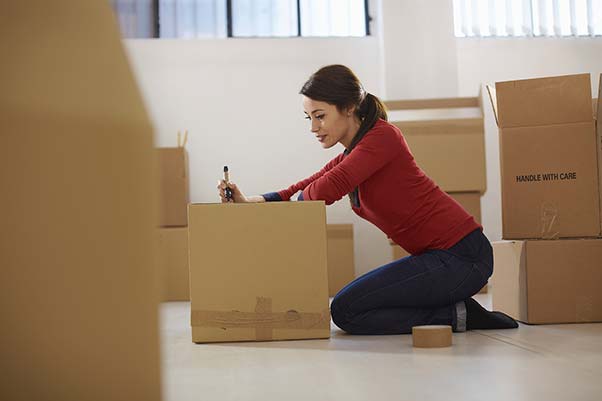 Moving to a new residence can be a truly exciting experience—at least once you get past the exhausting task of preparing your items for the moving van. Consider these packing tips for moving to make your move as quick and convenient as possible.
Organize – Pack like items in the same box, and when possible, pack up your possessions by room so you can simply label the boxes "Kitchen," "Basement," "Bathroom," and so forth.
Protect – Wrap your most valued breakable items like your fine dinnerware, glassware, and collectibles in bubble wrap when possible. In a pinch, you might also wrap breakables in tissue paper, newspaper, or towels.
Label – Set out your packing boxes and use a black permanent marker to clearly label what's to be placed inside. Write on at least two sides and on the top for convenient viewing from different angles.
Declutter – Rather than boxing up everything in one fell swoop, make an effort to discard trash and recyclable materials accordingly when you first start packing. You should also set aside items you no longer want in a box marked "Donate."
Store – If you have items you want to keep but don't plan to store them at your new home, consider keeping them safely stored in a personal storage unit. This way you won't overfill your new space, but you can also keep items that still mean something to you.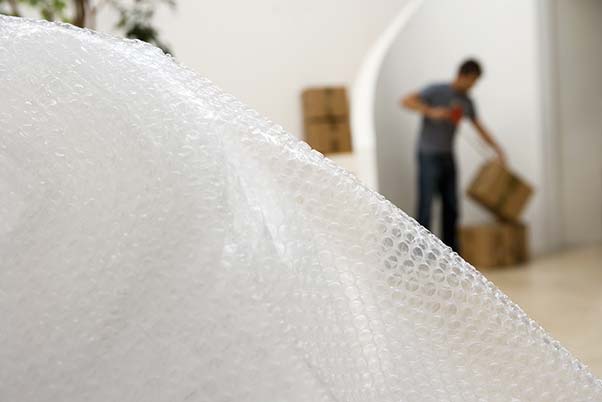 Moving & Storage
Organization will help you to ensure a successful move. Labeling boxes clearly makes it easy to separate what needs to go in the moving van, what gets dropped off at Goodwill or the Salvation Army, and what goes to your storage unit for safekeeping. Make an effort to take care of the trash, recycling, donations, and storage unit items before your scheduled move date. This allows you to accomplish as much as possible before the movers come and helps to avoid confusion on moving day.
If you have special items that require delicate care, you may wish to look into furniture moving companies, piano movers, glass movers, or any specialty moving service that suits your unique belongings. Large mirrors often require suction cup grips to move them from the wall to a location where they can be safely wrapped in custom packaging. Likewise, glass-top furniture may need to be disassembled and crated to ensure safe delivery to your new home.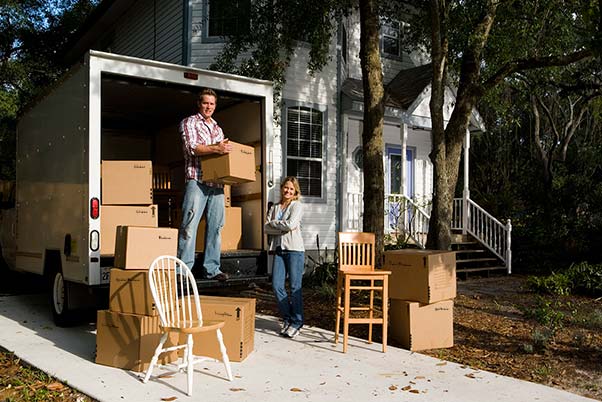 As for your smaller belongings and personal items, you can usually safely pack them yourself. You can get bubble wrap, boxes, and other packaging supply items through Price Self Storage to help keep your keepsakes safe during a move.
Safely stowing some of your items in your storage unit can be a great alternative to playing Tetris with them on a jam-packed moving truck. Consider what you might be able to move yourself by car on a different day and time and stash it in your storage unit until future notice.
Saying goodbye to your home of however many years can be just as sentimental as the day you moved in, and it is equally exciting as you greet your new home. The beauty of a move is how it becomes a special milestone in your life. Although you are moving, you've brought your precious memories and your belongings to become a part of your new life in a new location. Once you finish unpacking, that is. Enjoy!