A Self storage unit comes in many sizes and types to provide personal or commercial storage solutions. Understanding your own opportunities to organize and declutter can help you to figure out how to determine the right storage unit size. Take a few moments to consider which items or collections you'd like to put into a self-storage unit. Once you have a clear idea, then you can determine what self storage unit size will work best for you.
How to Determine Which Size Storage Unit You Need
You can find self-storage unit sizes for small storage needs all the way up to massive storage spaces for your entire home or business inventory. There's even storage for boats, RVs, and other vehicles, not to mention climate-controlled wine storage. Follow these steps to find a self-storage unit that's best suited for your needs.
Take inventory of your things and make a list of all the items you'll plan to store.
Measure or visualize the space those items currently take up in your own home or business. If you're planning to store business documents, consider moving entire filing cabinets to keep your storage unit tidy.
Estimate the amount of storage space you need by packing smaller items, clothing, or supplies into boxes. Since boxes are dimensional sizes, it will be easier to envision the self storage unit size you will need.
If you need additional guidance, use Price Self Storage's storage size guide to gauge how much stuff you can fit in your storage unit.
Remember that last-minute items may need to be added to your storage unit. So, leave a little wiggle room in case you find more things to keep safely tucked away. Also, since self storage is easily accessible, you may want to leave room to add more items later on.
When in doubt, speak with a self storage specialist to help guide your decision on which storage option and storage unit size is right for you.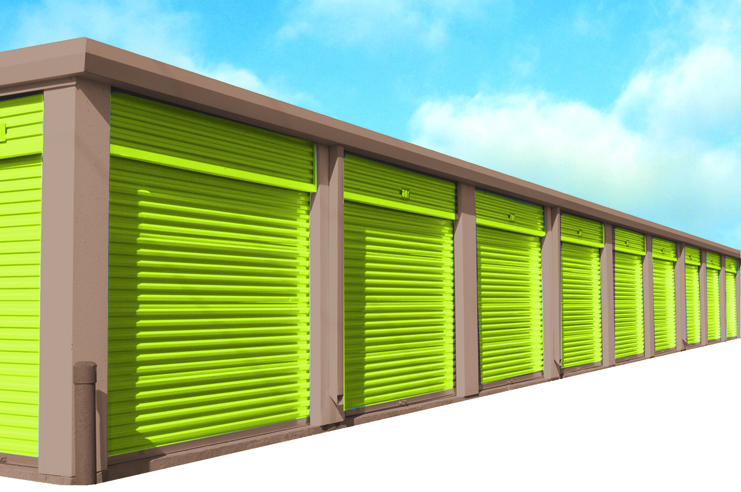 As you consider each option in your desired size and price range, remember to look at other important factors, too. Perhaps you want to place a shelving unit or wardrobe rack inside your storage unit to improve organization. Factor these add-ons into your sizing estimation.
Most Popular Average Sized Storage Unit
Many different storage unit sizes are available to handle the storage needs of individuals, families, and businesses. The most popular size storage unit is the 10×10 storage unit. This self-storage unit is roughly the size of a single bedroom or guest room. With 100 square feet of personal storage space, you can fit the contents of two bedrooms in this size storage unit.
A 10×10 storage unit is a great choice for keeping your furniture and belongings safe during a partial home remodel. This medium sized storage unit also works well for college students storing their things over the summer or coming home from college after graduation. The 10×10 storage unit provides storage space for a mix of tradesmen's tools and equipment, signage, promotional marketing materials, or shelves and racks holding inventory. You may wish to look into a 10×10 climate-controlled storage unit if you plan to store items that require a constant temperature.
What Fits in a 10×10 Storage Unit?
The 10×10 average storage unit size accommodates the contents of two bedrooms or multiple large pieces of furniture or large appliances plus numerous boxes. When trying to visualize what fits in a 10×10 storage unit, it helps to use a storage size guide. Below are a few examples of what items can fit in a 10×10 storage unit.
Example 1:
King Bed
Couch
Dining Set
Large TV
Multiple Boxes
Example 2:
2 Beds
2 Dressers
2 Chests
Multiple Boxes
Example 3:
Large Sofa
Coffee Table
Loveseat
Large TV
2 End Tables
Multiple Boxes
Everyone's needs vary, so get creative with your space. Store your holiday items until you're ready for a seasonal swap. Hide special gifts from curious kiddos. Simply move out the clutter. That way you'll find breathing room to truly enjoy your favorite spaces.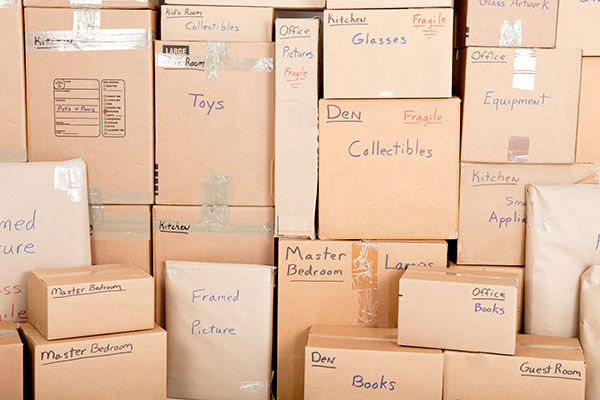 What Is the Smallest Storage Unit?
If you're new to self-storage, you can rely on business or personal storage for even the smallest storage space needs. A small storage unit will comfortably fit the contents of a large closet within a 5×5 space. Having a separate space for small items helps to keep clutter at bay and provides organization. This small storage space could work well for family heirlooms like china and antique furniture that you've inherited but don't have room to display or use just yet. It's also an ideal place to keep your overflow supplies for your Etsy or crafting business, product samples from your sales line, seasonal merchandise, and tools in the off-season.
When trying to decide what is the smallest storage unit size that will work for your needs, be sure to consider that you may soon find additional items to store. A 5×5 storage unit, 5×10* storage unit or 10×10* storage unit might work for you to start, but your storage needs may grow over time. When stuck between two storage unit sizes, you may want to choose the bigger size to more comfortably accommodate your needs.
If you find your space overflowing with stuff, upgrading your storage unit size is always a great option. Contact us at Price Self Storage to help you find the right space to fulfill your storage dreams!