It's always an exciting time when the weather first starts to change. You can celebrate the new season in so many ways, from transitioning your home décor to swapping out your favorite summer outfits and accessories for more seasonal clothing. With seasonal change, clothing definitely becomes an important decision each morning. The climate can fluctuate between warmer and cooler temperatures during that transitional period, so it helps to check the weather and plan to dress in layers.
Also, be sure to see our blogs on:
Storing Out of Season Clothes
Transitioning from summer wear to autumn clothes or winter season wear can be a snap when you go into it with an effective strategy. Here are a few tips for storing out of season clothes and keeping your wardrobe fresh and seasonally appropriate all year long.
Consider your seasonal clothing storage options. Choose the best storage containers based on what you plan to store. You can find airtight containers or use a zippered garment bag to store your seasonal clothes or even hanging wardrobes with a bar for hangers for dress and suit storage. A covered garment rack on wheels provides even better clothing storage versatility. Generally, your clothes that hang during regular use should hang in storage as well. Knits and other clothes that you fold or lie flat should continue that trend as well.
Remember layering clothes! Welcome the fall leggings, skirts, boots, and a light, between seasons jacket without formally saying goodbye to all of your summer clothing. When changing seasons, clothing style changes as much as the thickness, warmth and fabric type. Be sure to keep a few tank tops, sweaters, and other transitional pieces handy as layering clothes so you can build seasonally appropriate outfits creatively every day no matter what the weather.
Start with the easy wins. When changing seasons, clothing can be one of the most exciting personal impacts. Start changing over your wardrobe in the easiest way possible—storing the seasonal clothes you probably won't need again for a while.

When storing summer clothes in the winter, set aside bathing suits, sundresses, and very lightweight threads until spring arrives. Store swimsuits in zippered fabric bags instead of plastic ones to ward against mildew. Remember to keep your summer clothes storage boxes accessible in your storage unit in case you have an off-season vacation coming up!
When storing winter clothes, start with your winter coats, heavy sweaters, and other thick or wooly clothes. You'll also want to store your holiday ugly sweater party apparel, and any other holiday themed clothes for that matter. Choose a standing wardrobe box if you find you have a lot of hanging items in with your winter season clothes, like coats, suits, and dresses.
With autumn season clothes, remember that many clothes and accessories can stretch into the winter season, too, especially as layering pieces. When spring arrives, you'll likely move those autumn and winter clothes, shoes, and accessories into storage. However, Halloween and Thanksgiving themed clothes—especially those adorable sets your kids wear—and Halloween costumes, are all perfect choices to move from your living space into your extended storage space.
Likewise, with spring clothes, as many pieces can also work for the early summertime. Any holiday or seasonal themed apparel would be a great candidate for storage as well.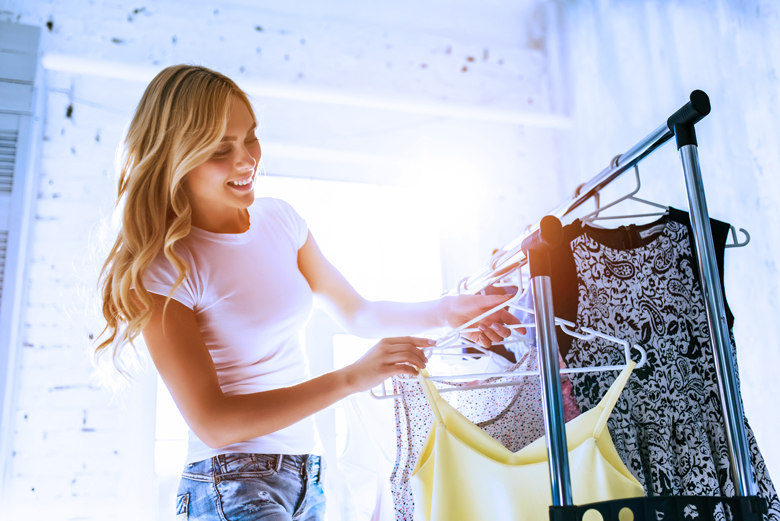 Gradually inventory all of your clothes to see what else makes sense to store. Enjoy that productive feeling as you organize your wardrobe for the current season!
Audit your shoes. As comfortable or fabulous as they may be, not all shoes work for every season. Give a quick inventory check to the shoes in your closet or under your bed and pull those you won't be wearing for a while. Box them up with any off-season accessories such as belts, bags, or hats in a plastic bin until you need them again. See our article on how to store shoes long term.
Create space. Many people have closets and dressers stuffed to capacity. Instead, make your life easier by boxing up and storing off season clothes. A seasonal storage unit becomes an extension of your home, allowing you to keep your favorite clothes and accessories ready for every season. This new breathing room makes it so much easier to find what you actually want to wear on any given day.
Package with care. Pack any clothing, shoes, and accessories you plan to store with special attention to the details. Use a cardboard box or a plastic bin to ensure that your clothes stay clean and protected. Additionally, 

Drop silica gel packets into any containers of shoes or accessories to help prevent mold.
Include cedar wood sachets for added protection.
Toss a fabric softener sheet on top for freshness.
Wrap or box delicate shoes and accessories to avoid snags or crushing.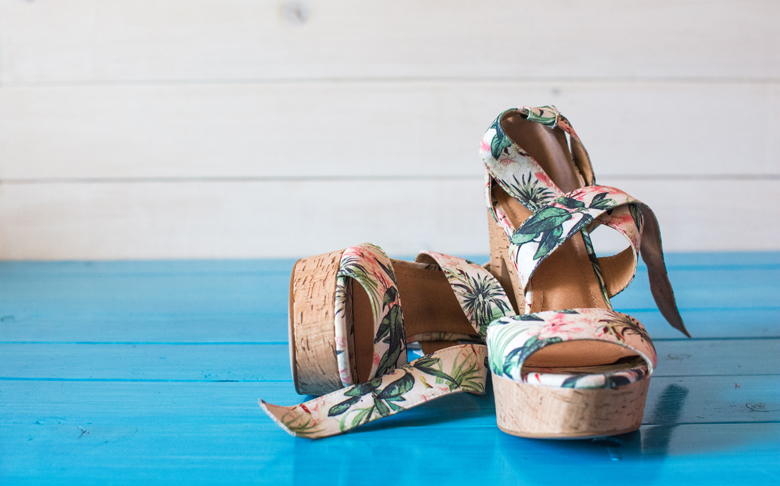 These extra steps can help extend the lifetime of your wardrobe.
Organize clothes according to season. At your storage unit, stack your boxes and bins of clothing and accessories in the order you'll need them next. Be sure everything is labeled clearly by item type as well as by season. Take a picture of your boxes and bins to remind yourself exactly where everything is in case you later add more items to your storage unit.
Swap and repeat when seasons change. When again changing seasons, clothing you already set aside in your storage unit is waiting for you! Transition into your seasonal clothes again quickly and easily by following these same steps. Box up the current off-season clothes and bring them to your storage unit to swap with the in-season clothing. Wash, rinse, repeat with this effortless process to keep that wonderful breathing space in your life.
Giving your in-season clothes more space brings so many positives, from easier dressing in the mornings to less time spent looking for seemingly lost items. Even putting away the laundry becomes quicker and easier, too. Now you can and enjoy the new space you've discovered. Take the next step and choose from the variety of storage unit sizes that works best for your family's seasonal clothing storage needs!