Kids grow like weeds from the time they are babies, flying through clothing sizes in the blink of an eye. In many households, kids' clothes storage becomes a real challenge to tackle, calling for frequent audits on closets and dresser drawers to remove too-small items and restock with comfortable new sizes. Some parents may find girls' clothes storage even more challenging due to the innate desire to shop once daughters hit a certain age, or on mother's and grandmother's inability to hold back on adding adorable outfits to her wardrobe.
A few clever clothes' storage ideas can help to keep kids' rooms neater and more livable. Self-storage options can help to keep kid clothing clutter at bay while safely storing your itty-bitty garments from size newborn and up not to mention stashing your whole collection of baby gear until next time.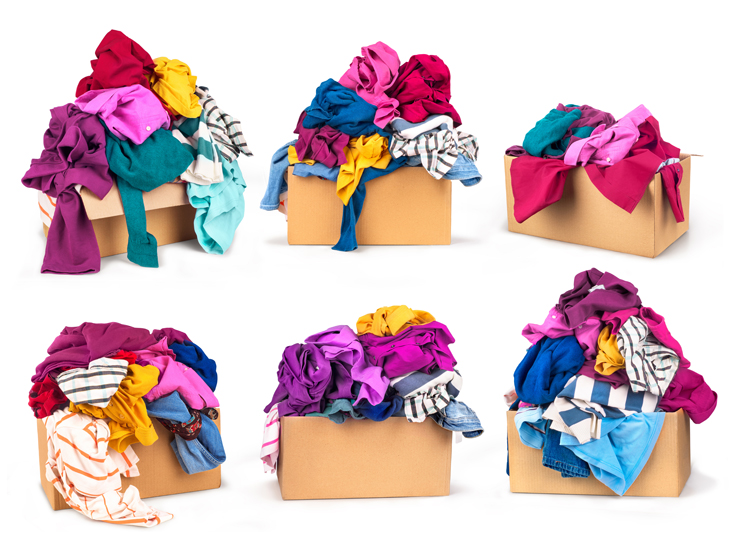 How to Store Old Baby Clothes and Kids' Clothing
The sheer volume of children's clothing your household will go through can be astonishing. Infants go through clothing the fastest of all, as many as four or more sizes in the course of a year. Consider these clothing storage solutions to stow your baby clothes and toddler clothing from size newborn to 3 months, 6 months, 12 months, 24 months and all the way up through kids' and junior's sizes.
Freshly wash everything in unscented detergent to deter pests. Some storage facilities offer pest control services, but not all. It's a good idea to use unscented detergent instead of fragranced laundry detergent, which may attract rodents and bugs. If you choose to store your clothes in a storage unit, find a storage facility that offers pest control services to ensure your clothes will be kept safe. You will of course want to wash everything again when it's time for the next child to wear the clothing.
Package everything in bins and label each clearly. Plastic bins with latching lids make excellent baby clothes storage boxes. Organize the bins by clothing size, gender, and season to make it easier when you retrieve the clothes for the next child.
Store shoes, boots, and sandals in their own boxes as well. Separate the baby shoes, toddler shoes, and children's shoes by size and save them in storage boxes labeled with the size and gender. To save space, you can also place accessories like belts, suspenders and bowties, purses, and hair accessories neatly in these boxes or similar style boxes if you have too many to fit.
Choose a climate-controlled storage unit. Investigate self-storage features to ensure you choose a location that accommodates your needs and conveniently stores your baby and kid clothes for the next little one. Select the right size unit for your needs and enjoy state-of-the-art security to know your items are safe.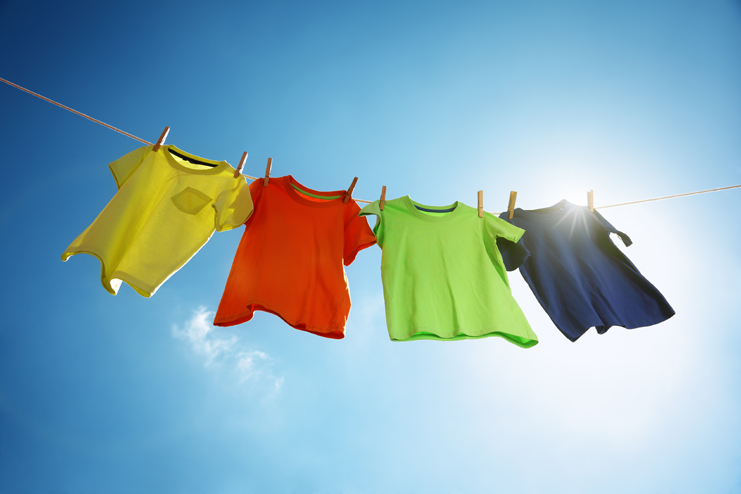 Swapping out Kids' Clothes Sizes
Switching old clothes for new ones isn't rocket science, but it sure works better with a process in place. Try these tips and tricks for kids' clothing storage rotation between sizes that are too small and too big.
Go through your kids' clothes seasonally. This audit process helps to reduce the volume of outfits and accessories in their drawers and closets, making room for new things.
Buy ahead for next year at the end of the current season. You can find trendy fashions at fantastic prices at the end of the season, sometimes as much as 80% to 90% off the retail price. Buying a size up allows you to have a selection of new clothes all set for your son or daughter for the upcoming year.
Use a clothing storage rack to avoid wrinkles in dresses. You can set up a rack in your attic, an unused closet, or in a self-storage unit to maximize space in the main parts of your home. Consider pairing the garment rack with a hanging garment bag to keep pests from getting into the clothing.
Keep the next size up in kid clothing accessible. You will be glad you have bigger sizes on hand when your child goes through his or her next growth spurt. Clothing storage options for this may include a plastic bin stashed in the child's closet, in the attic, or even under the bed.
When you get to the point that you no longer believe you will need to save your baby clothing and kids' clothes, it may be time to donate them to families in need or sell them in lots by size and gender. Making a quilt for each child out of their baby clothes or kids' clothing or one for yourself is a very touching way to preserve those treasured threads. You can also look to clothing storage units to save the sentimental, heirloom type baby clothing items.
Need Help on Staying Organized? Why Not let us help! Get the space you need today to stay organized!  [Learn More]