Unique furniture and home décor pieces instantly transform the look and feel of a space. Whether great in size or on the petite side, vintage storage items accomplish functional goals as well as aesthetic goals. You can up the ante of your home's visual appeal to create living spaces that really pop while also offering cozy comfort all year long. Consider these vintage storage ideas to give your home a touch of throwback charm.
Vintage Kitchen Storage
Add a personal touch to your kitchen with décor that doubles as storage. Consider these vintage style kitchen storage options.
Vintage Wine Storage Racks – Choose from dozens of different wine racks for your home's walls to keep your favorite varietals available at a moment's notice. You might also enjoy a buffet server piece that includes storage for your wine glasses, openers, and other barware. Keep your favorite bottles on hand and store the rest of your collection in private, temperature-controlled offsite wine storage.
Breadbox – Keep your bagels, breads, scones, muffins, and other baked goods fresh and off the counter for a cultured clutter-free zone. Plus, you'll love the timeless comfort of an antique item you may remember from your grandparents' home.
Vintage Storage Canisters – Keep old canisters on hand for endless diverse storage possibilities. You can store ingredients, dog treats, packaged snacks, and so much more.
Hutch or Hoosier Cabinet – Before the days of built-in cabinets, a standing cabinet with a worksurface gave families a place for food preparations with the benefit of upper and lower-deck storage. Today a stylish hutch or baker's cabinet provides ample space for needed ingredients and kitchen must-haves.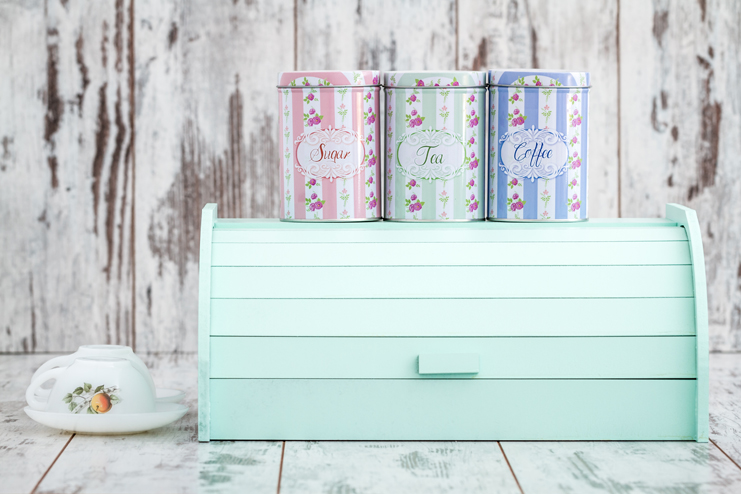 Vintage Bedroom Storage
Revive the vibes of eons past with classic vintage bedroom storage ideas to uplift the mood of your personal space. Consider bringing your favorite things about the past to life with these useful vintage storage pieces.
Vanity or Dressing Table – A mirrored vanity offers the perfect place to doll up and apply your makeup or touch up your hair. The vanity lends timeless charm to your entire bedroom's look and feel while it gives you storage drawers, a convenient mirror, and a place to sit and get ready in style.
Vintage Suitcases – Create your own storage solutions with a traveler's blast from the past. Stack old suitcases to create a clever nightstand or fill each with toys or other items and stack in a corner for an aesthetic touch to the room's existing décor. You can also store out-of-season clothing or your child's next-size-up on the top or back of your closets. (Discover more of our kids' clothing storage tips to make your children's rooms a little easier to manage!)
Hope Chests – Hope chests had their heyday back around the 1950s when young women used them as dowry chests, storing their sheets, towels, and other items they'd need when they set off to their own homes. Today, hope chests become treasured heirlooms when passed down through the family. They serve as time-honored home furnishings that safely and securely store sentimental treasures from one's lifetime and beyond.
Vintage Storage Trunks – Trunks work well for storing personal mementos, clothing, photographs and scrapbooks, or countless other important items. A vintage storage trunk becomes a classy piece of the overall décor scheme of the room, ever-so-slightly adding a hint of vintage bliss to the existing ambiance.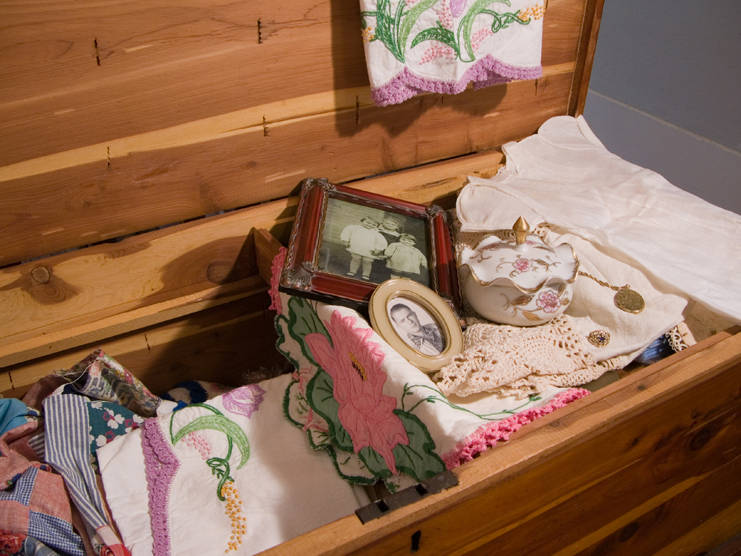 Vintage Bathroom Storage
Lest ye not forget the serene space that is your bathroom or powder room. Delight your family and houseguests with attractive enhancements from bygone days and dazzle your own morning routine with storage items that make your day brighter.
Storage Carts – A galvanized or enamel storage cart offers the perfect solution to storing towels and sponges, bath and beauty products, bath toys, and more. Personalize your guests' and family's experiences with a fully stocked bath cart giving a nod to simpler times. (If you find your bath cart is overflowing, toss some of your items into plastic lidded bins and drop them off at your self storage facility until you're ready to restock!)
Train Case – Keep your favorite cosmetics at the ready in a beautiful, old-school makeup storage case. Train case style luggage offers a perfect array of compartments to store your liners, shadows, lip shades, and lash solutions. Look for a train case with a mirror built into the lid for a truly functional on-the-go storage solution.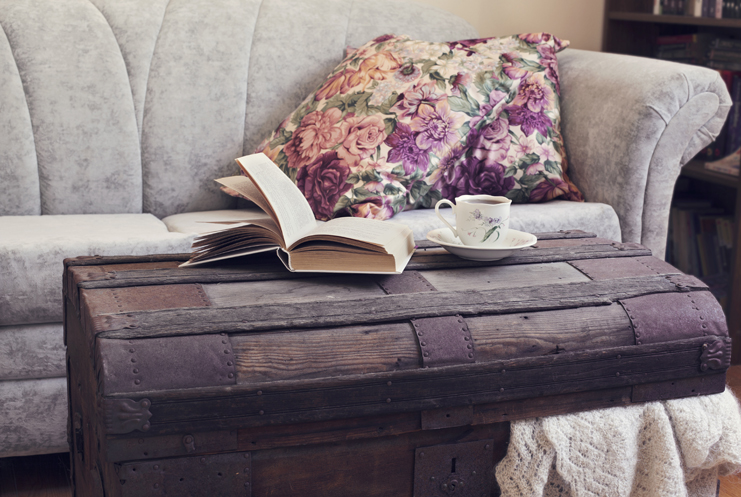 More Vintage Storage Ideas
When it comes to creating custom vintage storage solutions with unique antiques, the possibilities are endless. Here are a few more vintage home accents to consider for your favorite spaces.
Vintage Cabinet – Vintage cabinets can become ideal arts and crafts storage vessels. Consider organizing art supplies on one shelf and allowing another shelf to simply store the completed or in-progress artwork.
Old-Fashioned Chests – Old trunks and chests turn into exciting toy storage solutions your kids will fondly remember for the rest of their lives.
Cute vintage furniture woven into your existing layout adds a breath of fresh air to your home. Consider switching some of your existing home furnishings into a self-storage facility to make room for a few special home accents that bring pleasant memories and sentiments from the past. Antique storage items and retro furnishings lend timeless charm to your home. Contact us at Price Self Storage for options in offsite storage so you can make the most of your spaces without letting go of anything you treasure.