Fresh-picked fruit on demand, scrumptious veggies right from the vine to your dinner table, and beautiful flowers and shrubbery as far as the eye can see… the ideal garden can take many forms. In addition to elements of beauty and edible bounty, gardening offers great health benefits through exercise as well as a therapeutic source of stress relief. With gardening tips for all ages, it is a wonderful hobby for tots to seniors and everyone in between.
To get started, discover how much available space you have, both in terms of garden plots and also storage for all of your gardening supplies. You can better envision your spaces and their potential when you know what's accessible to you.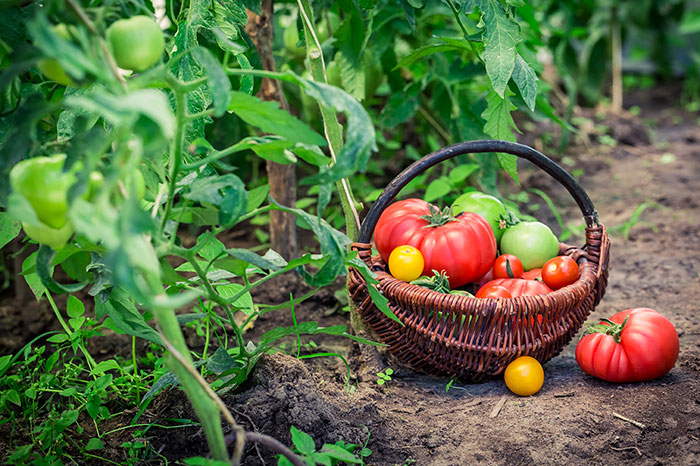 Gardening Tips All Year Long
It's like clockwork. Springtime arrives and everyone gets the gardening bug. It's the perfect time to plant to your heart's content, creating a pretty landscape around your home. With some special planning and care, you can keep your garden colorful and productive all year long. Here are our favorite gardening tips to help you make the most of your outside spaces.
Plant seeds for your summer vegetable garden in seed starting trays a few weeks before you wish to put them outside. Once they've grown a few inches, you can separate them and transplant them to a larger container or garden bed.
For tough-to-start seeds, place them inside a wet, folded paper towel inside a zip-seal bag in the fridge. After a few weeks, the seeds should have sprouted and you can transfer them to your desired space and growing medium.
Remember that some plants prefer full sun while others thrive in shade. Plot out your gardens with a quick sketch to ensure you don't buy the wrong plants or overbuy altogether. Count up what you need and have fun shopping!
Plant before mulching when possible. If you must mulch first, save yourself some time and trouble by digging the holes and covering them with empty flower pots, buckets or other "blockers" before you lay out the mulch.
Check out the bloom times on your desired plants. With the right selection of annuals and perennials, you can ensure long bloom times in a garden that continues to evolve from one season to the next. You can even target certain blossom colors by the season for the perfect fall garden or a dazzling winter garden.
Enhance your beds with garden décor as a lovely addition to your outdoor spaces. From birdbaths to cement sculptures, stepping stones, and solar lights, plenty of attractive options can really set off your growing spaces. You can even keep your gardens looking fresh with unique accents that you swap out from one season to the next for a look that never disappoints.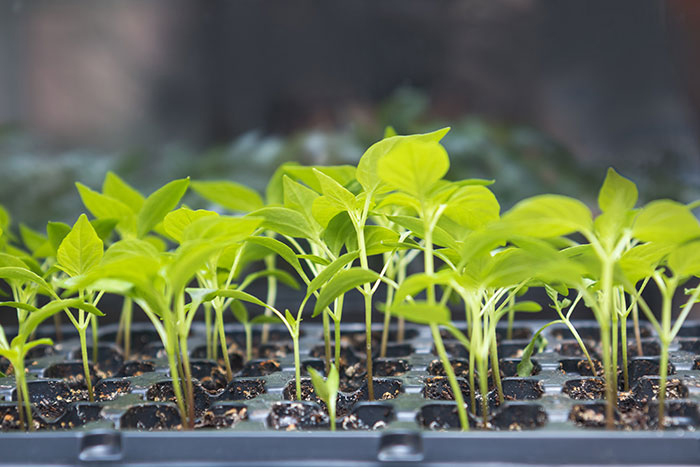 Consider container vegetable gardening if you don't have a lot of space. You can use almost anything as a container as long as it has a drain hole! Pay close mind to the depths and spacing requirements for each plant to ensure you choose the right size container. Then move the containers to a space where they can enjoy the proper level of sun and shade. When not in use, nest your containers inside each other for effortless storage.
Make your own compost to enhance the nutrient content of your garden. You can make and store compost discreetly in a plastic storage bin with a lid or try on one of the more complex DIY compost bin designs.
To ensure proper watering, try the Popsicle stick trick for berries and other tricky plants. Place a Popsicle stick in the ground next to your plants to see how often they need watering. If the stick is wet, wait. If the stick is bone dry, the plants are too – water and wait until next time!
Keep your gardening space organized to get the full stress relieving effect. Besides giving you the perfect place to plant and pot, a potting bench offers super storage for all of your gardening supplies. If you don't have room for one, you can also pot your plants on your deck, on the ground, your kitchen table, or anywhere you like.
When not in use, store your gardening tools, garden décor, and yard equipment in your garage or shed. If you don't have enough space to park your car in the garage, it may be time for a better storage solution. Consider a personal self storage unit to keep your home and garage clutter-free.
These are just a few gardening tips and ideas to create beauty all around you. Open your mind to the possibilities so you can fully enjoy your yard and the beautiful things that can come from it.