Buying or renting a studio apartment can be a great way to keep your housing expenses low or to downsize when needed. However, with an average size of 600 square feet, studio apartments do present some spacing challenges. You'll need to be both creative and flexible when designing your apartment. 
To do that, focus on integrating storage opportunities throughout your space. In this article, we'll offer 10 great studio apartment storage ideas. Let's check them out.
1. Buy a Non-Traditional Bed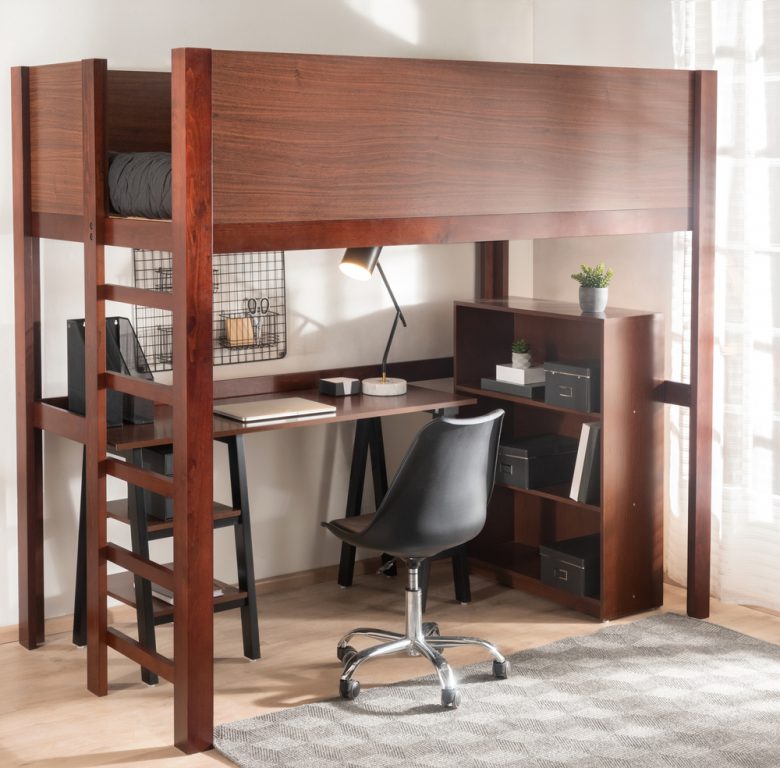 Your bed is one of your largest pieces of furniture and can take up a significant amount of space. When looking at storage ideas for a studio apartment, consider your bed first. Some non-traditional options include buying a Murphy bed that folds up or a loft bed that utilizes the vertical space in your apartment.
A loft bed can allow you to put a desk and small office space beneath your bed, almost adding an extra mini-room to your apartment.
2. Under-the-Bed Storage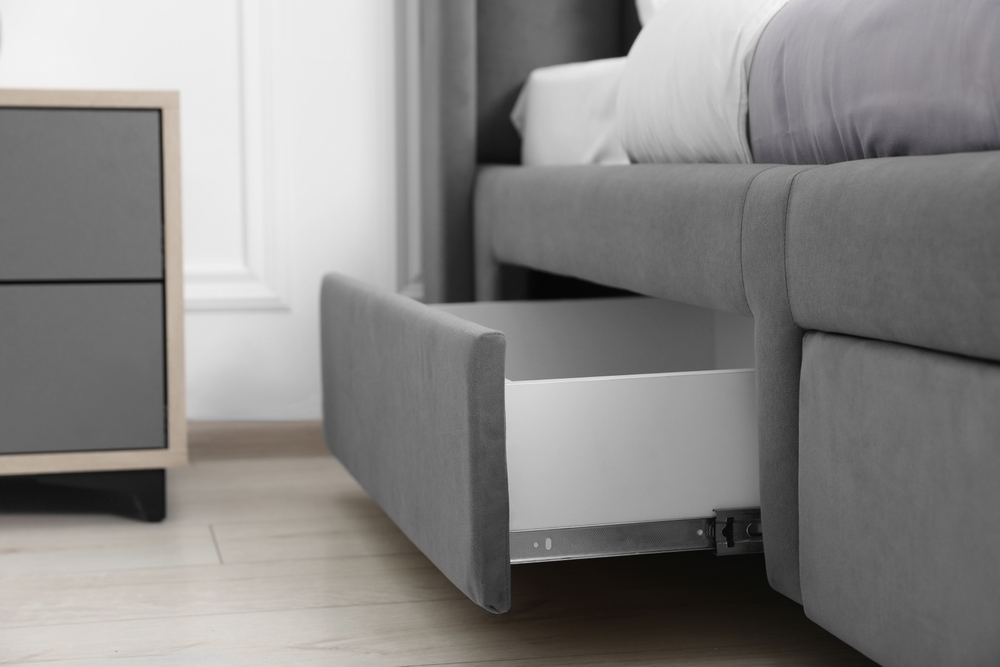 If you don't have the funds or desire to add a loft bed or Murphy bed to your studio apartment, you can still squeeze some storage opportunities from your bed. The easiest way is to purchase a bed frame with built-in storage drawers underneath. 
Already have a bed frame? Create your own under-the-bed storage. First, add lifts to your bed posts for more storage clearance. Then, purchase pull-out bins or cubbies. These cubbies and drawers are excellent for storing shoes, out-of-season clothing, or extra blankets.
3. Pull-Down Table or Desk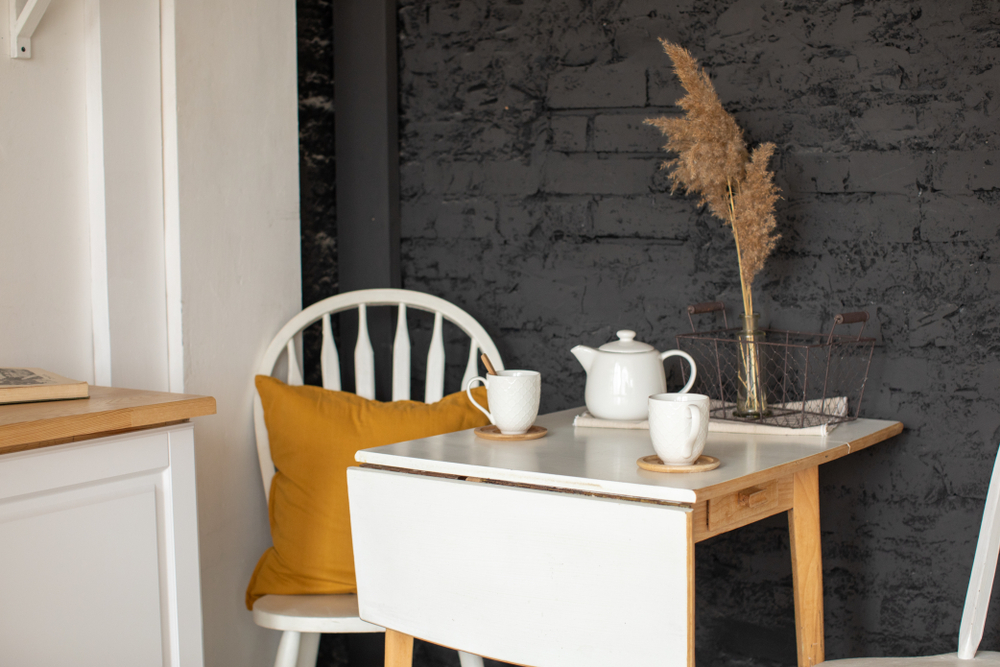 One of our favorite studio apartment space-saving ideas is to invest in pull-down or Murphy furniture. If you own your apartment, think about installing a pull-down table in the kitchen. When you aren't eating at the table, you can flip the table back up, making your apartment seem more open and spacious. Pair your pull-down table with foldable or stackable chairs for an even cleaner look. The same concept works for a desk.
4. Add Floating Shelves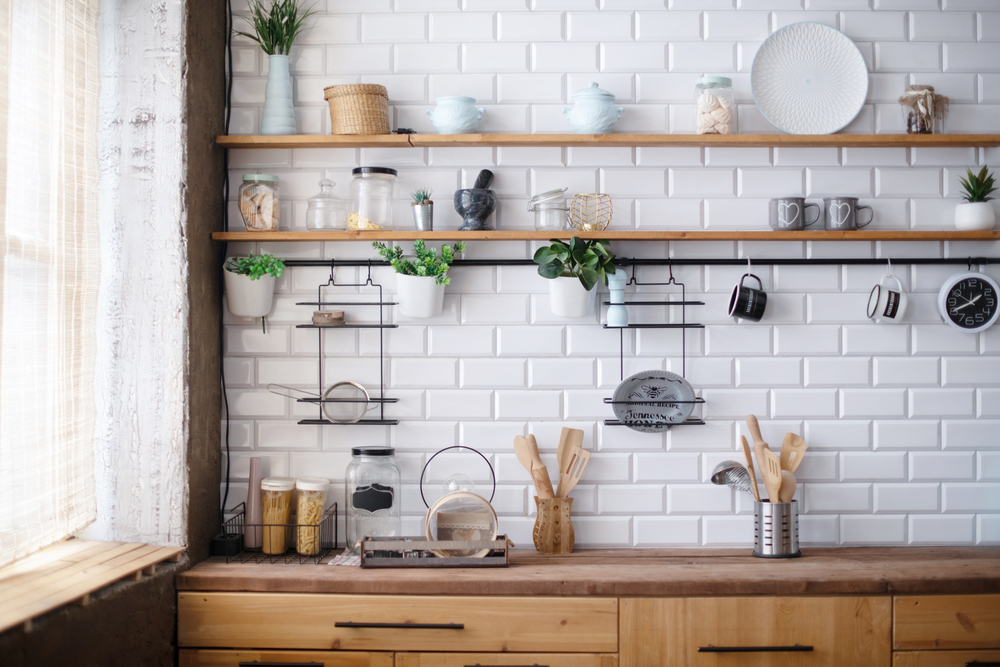 Sometimes, the best storage ideas for a studio apartment are also the most obvious. Floating shelves are a great way to utilize your vertical space and store books or display decor. Add floating shelves above your couch, your entertainment center, and your bed. You can also add them to the corners of your studio to make use of your corner space. 
5. Put In Bookshelves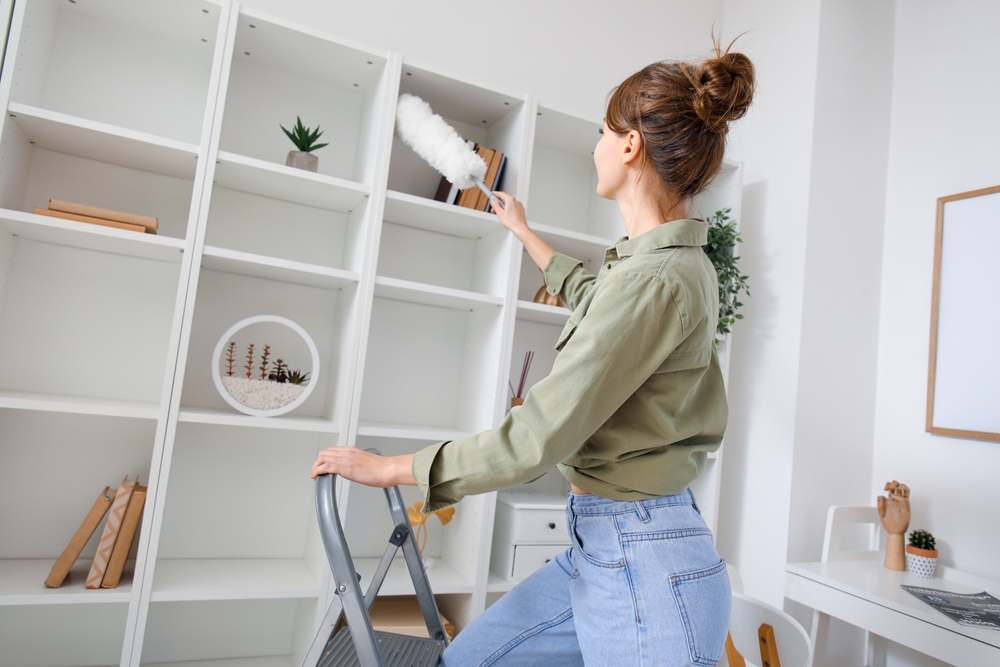 When it comes to storage in a studio apartment, you've got to think outside the box. Bookshelves don't have to be just for books. Add cubbies to your bookshelf to store cables, electronics, scarves, hobby materials, and more. You can also use a bookshelf as a pantry for your kitchen or even to store shoes. Even better, you can use an open-sided bookshelf as a partial room divider to create distinct spaces in your apartment. 
6. Get a Kitchen Island Cart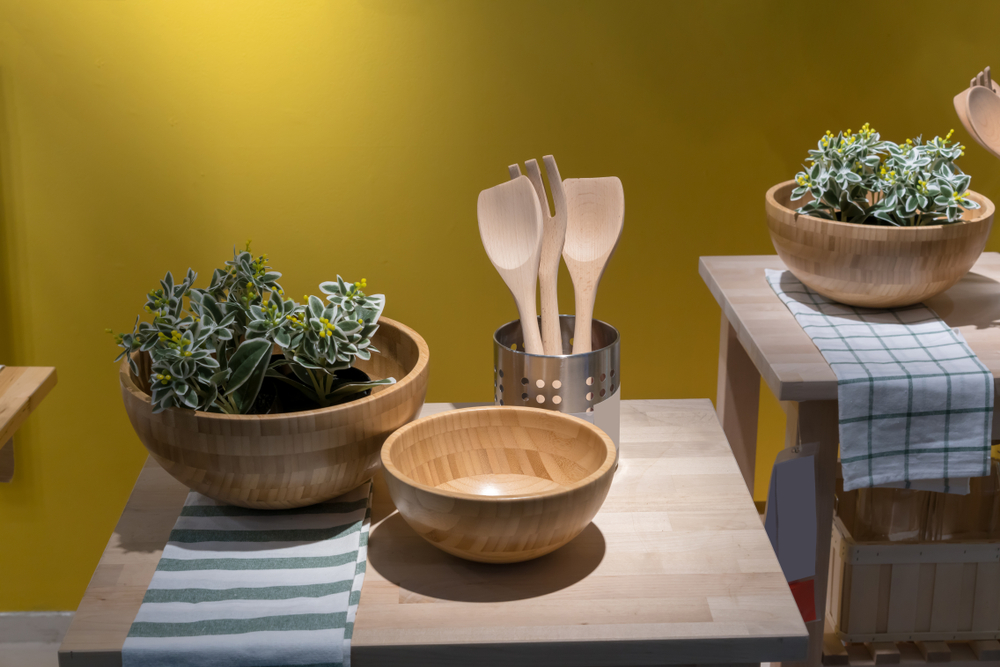 Adding a small kitchen cart is one of our favorite storage ideas for a studio apartment. Counter and drawer space can be sparse in a small apartment kitchen so a kitchen cart can come in handy. Not only will you have more prep space, but most carts come with extra shelves and drawers. Use these shelves and drawers to store kitchen appliances, cooking utensils, cutting boards, and more.
Your kitchen cart can also serve double duty as a table. If you buy a cart with an open bottom, you can tuck small stools beneath it for more space savings.
7. Coffee Table Storage
In a studio apartment, always consider whether any piece of furniture can double as a storage opportunity. You can easily find coffee tables that come with drawers or even open up to reveal hidden nooks. Already have a coffee table? Slide some cubbies underneath it. A coffee table is a great place to store board games, extra throws, and charging cables. Another option is to purchase a storage ottoman or chest to serve as a coffee table. 
8. Over-the-Door Storage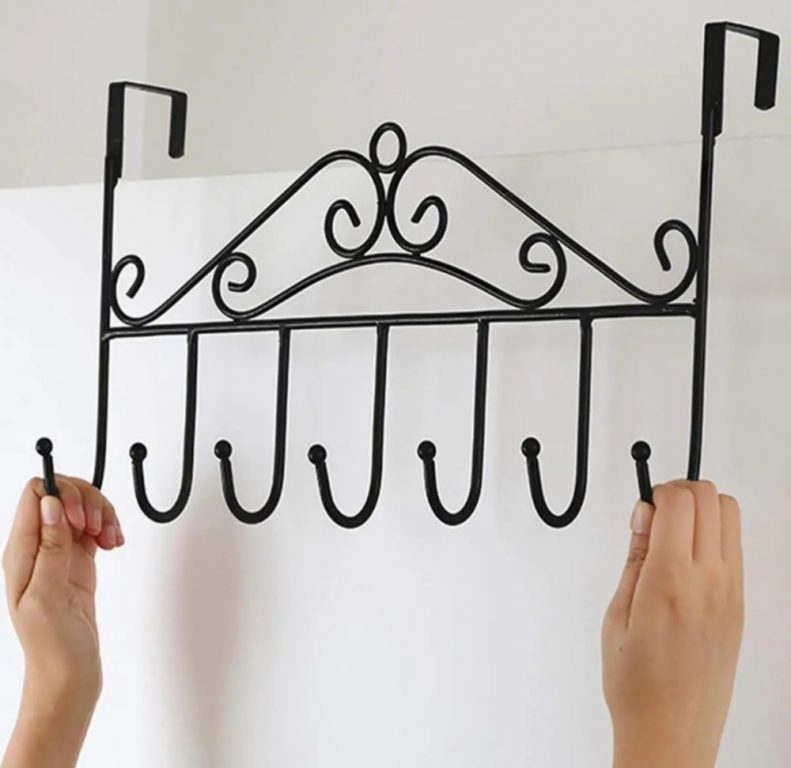 Adding storage in a studio apartment may seem more difficult if you're renting instead of owning. You won't have as much freedom to put up shelves or install fold-down furniture. However, you still have lots of options. Even your doors are a storage opportunity. Use over-the-door hooks on your front door, bathroom door, and or closet door. Hang your coats, hats, scarves, and ties. You can also find over-the-door storage baskets, which are great for gloves, keys, purses, wallets, chargers, hair ties, and more. 
9. Closet Organizers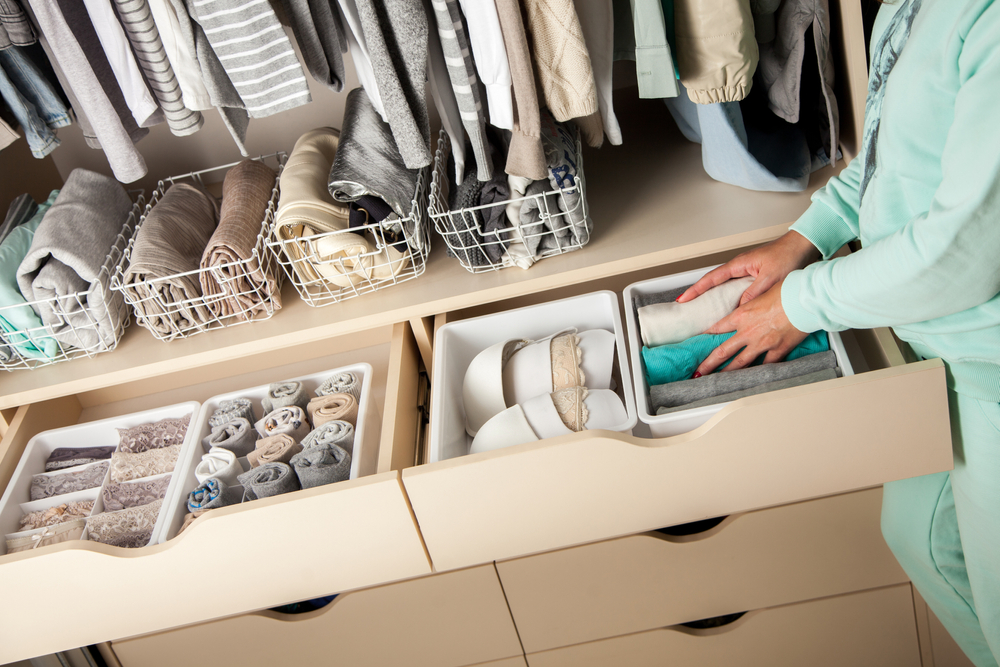 Good organization is the heart of managing small spaces. One of the best ways to organize a studio apartment is to start with the closet. In a studio apartment, you may only have one or two small closets to work with, so make the most out of them. You can find a wide variety of closet organization systems that will help you utilize every square inch of space. For example, you can add a second hanging bar to your closet to double the amount of clothes you can hang. You can install shelves or drawers using closet organization systems, allowing you to fold your jeans, workout gear, and pajamas. Renting your apartment? Put a tall, slim rolling cart in your closet to add drawers to your closet space. 
10. Add a Rolling Cart to Your Bathroom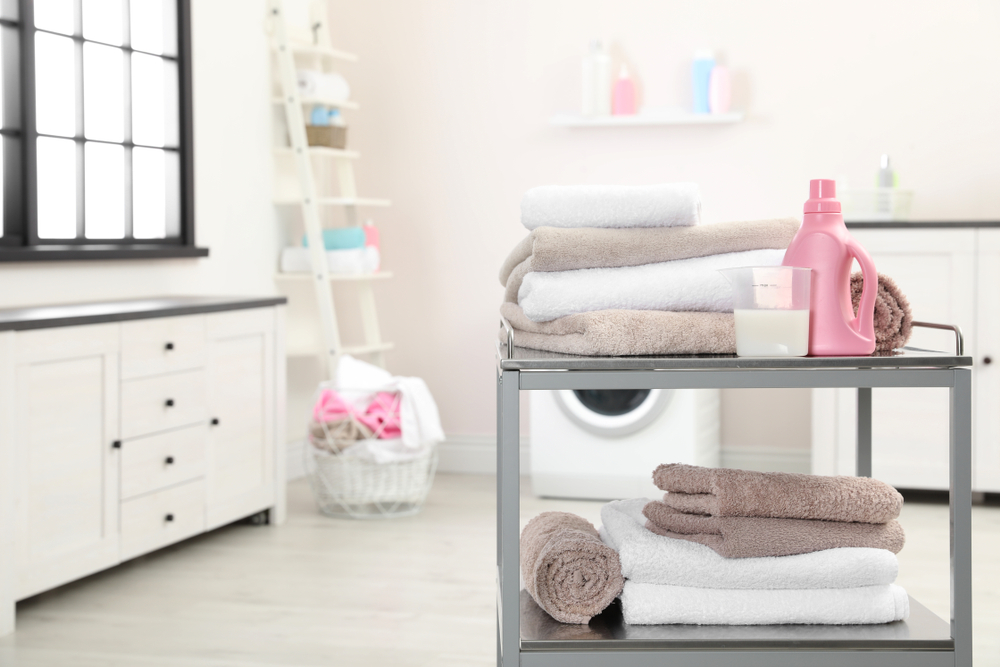 Bathrooms in studio apartments also tend to be small, and storage can be difficult to find, so add a small rolling cart with built-in shelves and drawers. Put it next to the sink or in a free corner if one is available. A rolling cart is perfect for storing extra towels, hair accessories, face creams, makeup, and toiletries. 
For Everything Else, There's Price Self Storage
We hope these studio apartment storage ideas have helped you make the most of your studio apartment space. Of course, even the best studio apartment space-saving ideas can only do so much. You may need a little extra help in the form of self-storage.
A storage unit can be a good idea if you don't have room in your small apartment for large furniture, sports equipment, extra seasonal clothes, seasonal decorations, hobby items, or mementos. 
Fortunately, at Price Self Storage, we provide storage locations throughout California. We offer storage units in various sizes, including climate-controlled units. Our month-to-month contracts also give you extra flexibility and convenience.
Search for your nearest Price Self Storage today.