You may have already started making plans for Christmas, Hanukkah, Kwanza, and even New Year's. Dreaming of the holidays often brings to mind hearty meals served family-style and decadent desserts that leave you wanting thirds. Typically, we savor familiar foods that, in many cases, have become cross-generational favorites. After all, what would Thanksgiving be without pumpkin or apple pie (unless you come from that part of the country that relishes key lime pie or caramel pie)? An organized and well-stocked pantry helps to ensure that your baking prowess is met with satisfaction time and again, whether for a long-awaited gathering or a totally impromptu solo snack.
Sharing yummy foods and beverages with our families and friends is probably one of the most cherished customs of the holidays, and for those who are in the kitchen, we need to make baking and meal preparation a fun event, not a stressful one. Here are some tips that can help streamline your preparations, and ideally save all of those last minute trips to the store for the one ingredient we forgot we needed.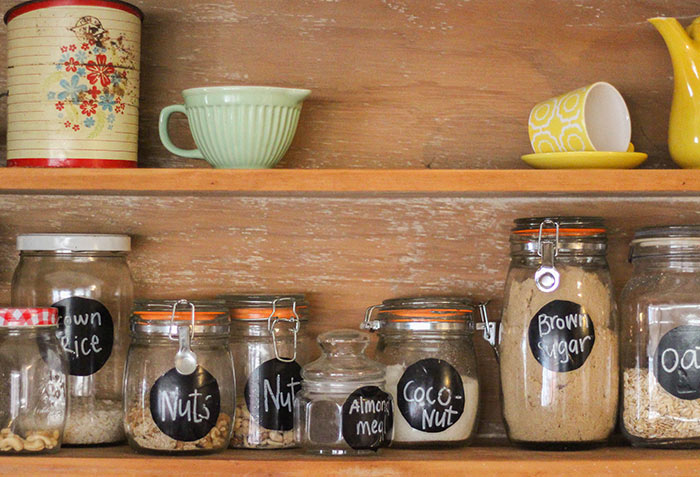 SCRUTINIZE THE PANTRY
When could be a better time to clean out, take inventory, organize, and restock your pantry? Sometimes we notice that the system we last put into place has gone haywire and the only solution is a total overhaul on the pantry. Food that is past its expiration date needs to be discarded; bits and pieces of opened food should likewise be evaluated for freshness. Pay particular attention to your baking supplies: flour, sugars, spices, nuts, chocolate, baking powder and soda, yeast, food colorings, flavorings, and decorations. It's no fun being elbow-deep into a baking adventure with your favorite cookie dough and finding out you forgot to replace your chocolate chips, raisins, or sprinkles.
Experts tell us that spices have a shelf life of about 6 months, and no one wants a cookie or pie recipe spoiled by old, flat-flavored spices. Toss them out, and consider shopping for fresh ones at a store that carries loose spices, so that you can choose the amount that you will need and use, rather than what the manufacturer offers. Better to purchase more often and get the good stuff!
Another ingredient that needs to be impeccably fresh is baking powder. If this is past its prime, your cakes and sweet breads won't rise. Of course, fresh yeast is essential for rolls and breads, and baking soda can lose its potency, as well, so plan to replace these items.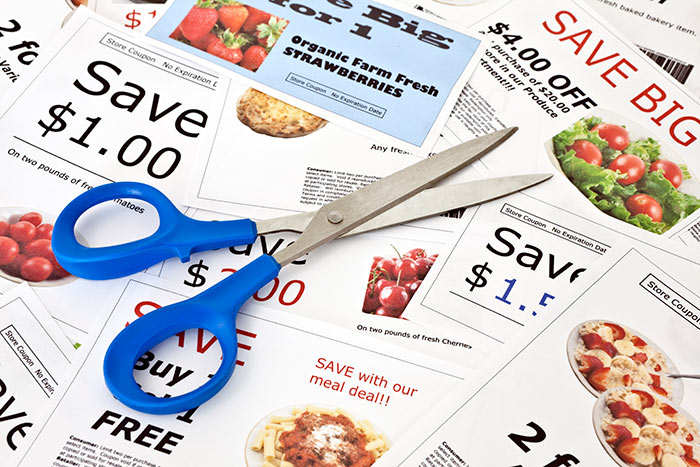 REDUCE WASTE & SAVE SOME MONEY
Here's a trick to make life easier and more economical. Create a master list to shop and restock your pantry. Go through your holiday recipes and tally the cups of sugar, brown sugar, flour, etc. you will need to create all of your culinary favorites. This may seem a daunting task, but it is easier than you might think, and getting all 14 pounds of flour at once can save a great deal of time, energy and frustration. Once you have calculated that each of your pies, cookies, cakes, and candy will require a specific amount of the ingredient, add them all up and you will know exactly how much to buy! For instance, 3 ¾ cups of All Purpose Flour equal 1 pound, while 2 ¼ cups of sugar equal 1 pound. You can buy accordingly, and make life a lot easier.
Think about grabbing the Sunday paper and looking through the coupon inserts to see if you can score sweet deals on ingredients with ever-rising prices, like vanilla. Avoid the urge to buy everything in the coupon section, lest you mess up your neatly organized pantry all over again.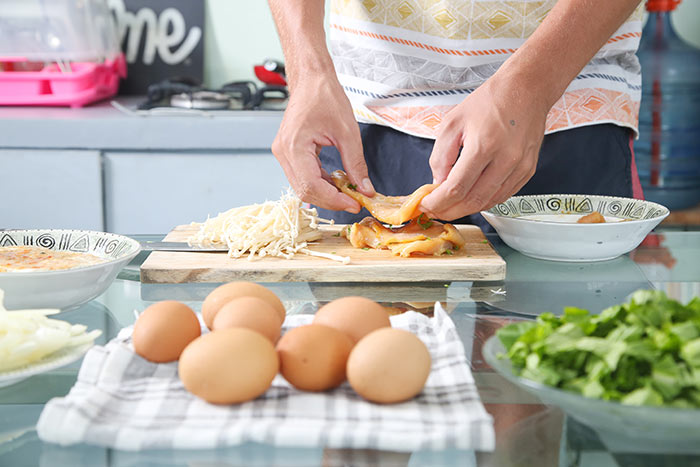 Beyond holiday prepping, you can also reduce food waste by smartly coordinating your weekly meal planning and use of leftovers. If you use a day planner or calendar, write down the main course of each night's dinner so you can remember to buy all the ingredients ahead of time. This way, you'll also have a running record of what meal you had when, making it easy to enjoy your leftovers when they are as fresh as possible. As you plan your weekly menu, mull over other dishes you can make with the fresh or perishable ingredients that you buy. Finally, make sure that you have all the B-list ingredients — like tortillas and cheese for quesadillas, rice and pasta for stir fry dishes, or rolls and bread for sandwiches– to pull it all off.
MAKE A LITTLE SPACE
To make your life easier, you may find it helpful to store your crock pot, waffle iron, and other small kitchen appliances inside the pantry. Line these boxed items up along the floor for easy access, leaving the main shelves for the food. You can also store them on the tippy-top shelf if you don't expect you'll use them that much. To make a little more space in your pantry, consider moving all of your cleaning chemicals and supplies to a different location. Generally speaking, it's best not to store food and cleaners in the same location anyway. If storage is a bit of a dilemma in your home, try to add or enhance storage where possible. Add standalone shelving to improve storage along the floor of your pantry and closets.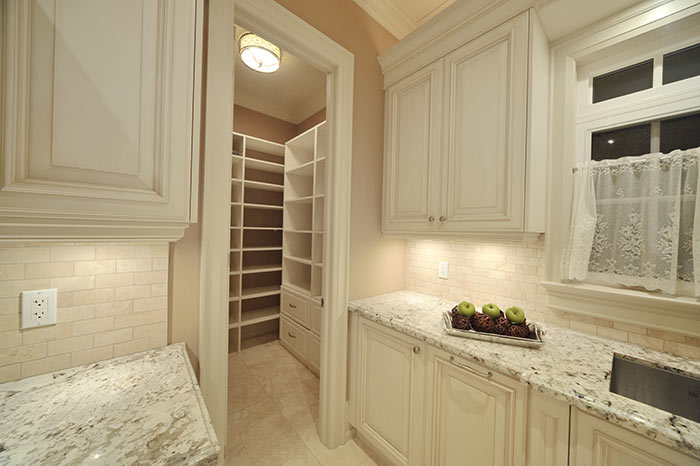 PEST-PROOF YOUR PANTRY
Every once in a great while, an unwanted guest finds its way into the home. This seems to happen even more at the end of the summer and during the winter. Whether it's a scattering of ants roaming the floors or a mouse gone rogue in your pantry, a few simple tricks can help to protect your provisions. First, make use of air-tight containers for as much as possible. You might be surprised at how quickly a mouse or two can decimate your stash of chocolate chips and bars, graham crackers, bagged cereal, and more. Keeping your pantry neat allows you to see where damage has been done and to find a suitable space to set traps for insects and mice if needed.
If you do find a pest has infiltrated your pantry, this is another important time to tear it all down and build it back up. Toss any food that shows signs of tampering, and continue to inspect foods during food prep for a few months to ensure you haven't missed something.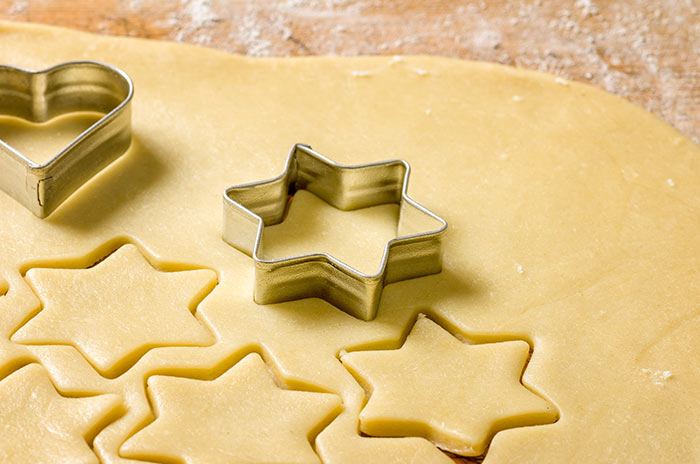 PREPARE FOR FUN HOLIDAYS
Do you know where your cookie cutters are? Also be sure to check all of your baking pans and cookie trays, as well as your roasting pans and storage containers. Many of us store these space-takers in our off-site self storage units; others are banished to attics or basements. Sometimes, we forget that the last time we used them, we discarded some that were over-used or not in optimum shape. Take stock now so you aren't caught off guard. Be certain, as well, to stock up on foil, wax paper, and parchment paper, to ensure you don't run out at the worst possible time.
Once you are armed with your holiday master shopping list, you can take advantage of the big box stores or restaurant supply stores, to buy more economically in bulk. You'd probably be surprised at how little a 25-pound bag of flour will run you. Be sure to include the perishables that will keep well (such as butter and eggs). Check expiration dates to be certain you have a good window of usage. Better yet, go with a friend, and the two of you can split purchases!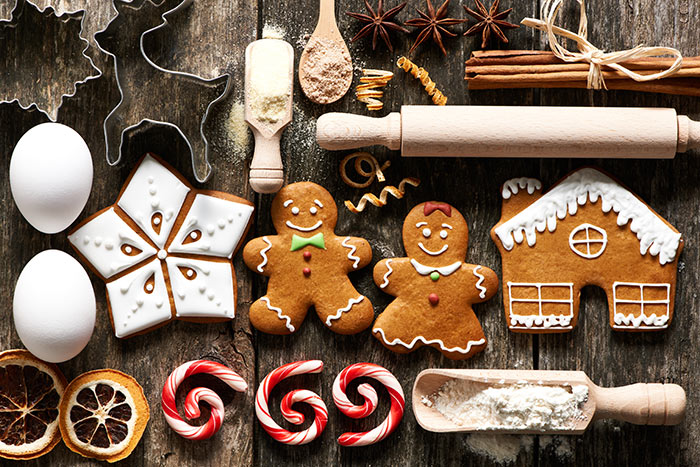 If the holidays are the time of year that you like to indulge in appetizers and fancy foods, include them on your list. And don't forget to get all of the wines, bubbly and other beverages for your celebrations with your friends and family! (If you host holiday cocktail parties or other adult gatherings, don't forget to pick up your extra glassware from your storage unit!) Remember, a little extra effort upfront will pay off when you are well-prepared for all the upcoming fun.