Welcoming a new pet into the family brings warm fuzzies and new adventures. Whether a dog, cat, or another furry friend, pets change the atmosphere of the house in more ways than one—especially with a greater need for pet supply storage. Beds, bowls, food, treats, toys, medication, hygiene supplies like shampoo are among some of the top expenses footed by pet owners. A survey by the American Pet Products Association (APPA) found that pet-related expenses, including pet supplies, food, and veterinary care totaled $69.5 billion last year.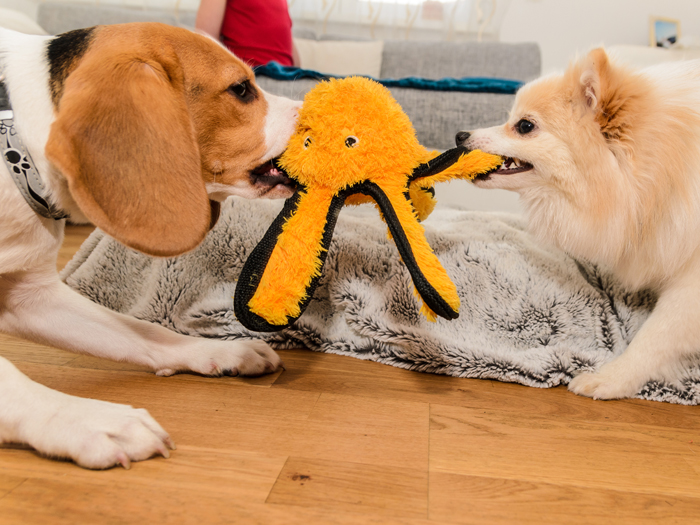 With so many pet accessories coming into the house, it's only natural that the aesthetic of the home may change a bit. Some techniques on how to organize pet supplies can make a big difference in integrating a new pet without causing a clutter problem. Consider these tips to help you organize your pet supplies at home.
Dog Food Storage Solutions
Keeping dog food fresh and contained is one of the first dog organization ideas to put into effect. Here are a few unique dog food storage suggestions.
Choose an airtight container that fits into your cupboard.
Keep food in a tightly fitted can in the pantry.
Dress up the dog food storage with a piece of custom furniture.
Vintage canisters add a lovely touch to the kitchen with storage for dog food and treats.
Check out dog food stations that combine bowls with food storage.
Use a chip clip to help keep bags closed if all the contents don't fit into the dog food storage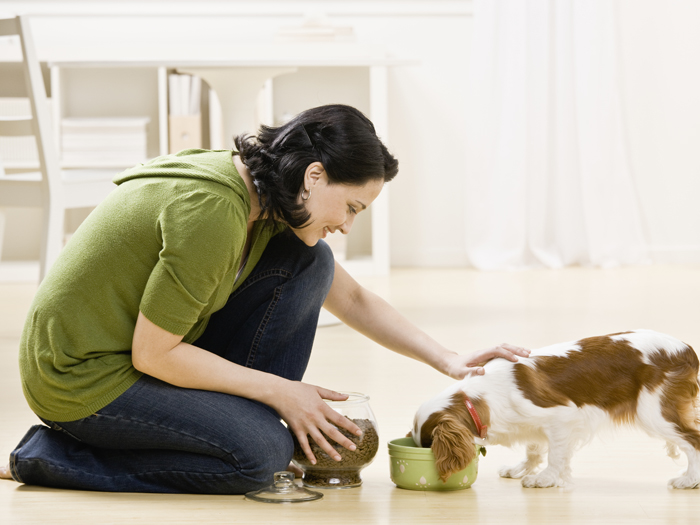 Dog Leash Storage Ideas
Pups love to go for a walk, so keep leashes accessible for convenience and impromptu strolls. Consider these suggestions for dog leash storage.
Hang cute dog leash hooks on the wall where your dog can reach the leash.
Keep the leash handy in a pet storage basket.
Choose a dog leash holder that includes baggies or a pet treat holder.
Swap out your junk drawer for an "important things" drawer and keep the leash rolled up in there.
Teach your dog to get his or her leash on command for your daily walk.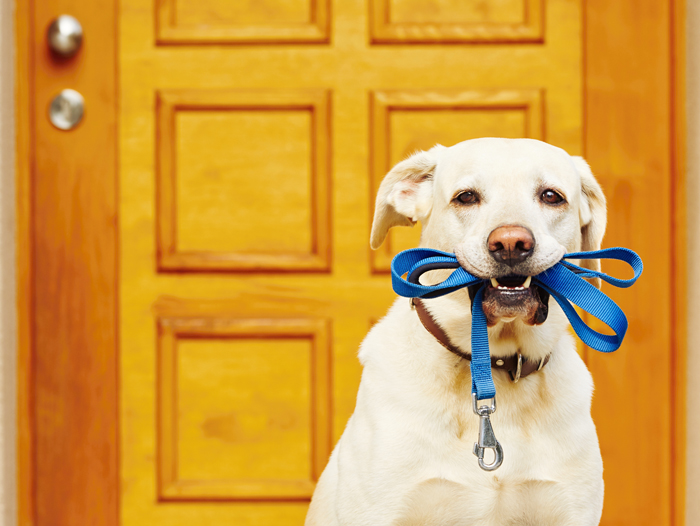 Dog Toy Storage Tips
Discovering how to store dog toys effectively can be a lengthy process of trial and error. If you keep the dog toys too accessible, they'll litter your floor daily, if not hourly. If you keep them tucked away too neatly, your pup may miss out on opportunities to play. So, what's the best dog toy storage solution?
Teach your dog to put his or her toys away.
Keep an open basket off to the side where your pet can easily access his or her toys. This works well for cat toys, too.
Put dog toys in a doggie toybox that closes with a lid. You can choose a traditional wooden one or a woven basket shaped like a dog bone, or lots of other fun styles. Teach your dog to open and close the toybox.
Keep a basket of dog toys near your pup's bed.
Choose a wooden crate for a more rustic toy storage solution.
Consider a low set of cubbies as a furniture style pet storage upgrade.
You can keep other pet accessories conveniently stored in a cabinet, in a basket on a shelf, or in a closet. Keep pet medications and nail trimmers up high, particularly if you have small children in the home. Give a little thought to how often you use any of the pet supplies as you determine the best place to store them. If your pet no longer needs a carrier, crate, or other large item, you may want to move it to your personal storage unit.
It's a lot of fun to organize pet supplies when you stop and put yourself in your pet's paws for a minute. Can you access the toys? Can you find your leash? Is your food as fresh as can be? Discover the best means of organizing dog supplies and other pet accessories in your home for a clutter-free and convenient lifetime with your favorite pet.