The Golden State is famous for its relaxed and gorgeous Southern California beaches. Are you looking to start your next chapter in one of SoCal's beach cities, close to the sand and the waves? Every city has its own vibe and unique collection of amenities. Home and rental prices can also vary dramatically from town to town (though no beach city in California is considered cheap). In this article, we'll highlight four of our favorite beach cities in Southern California and tell you the good, the bad, and the beachy.
1. Solana Beach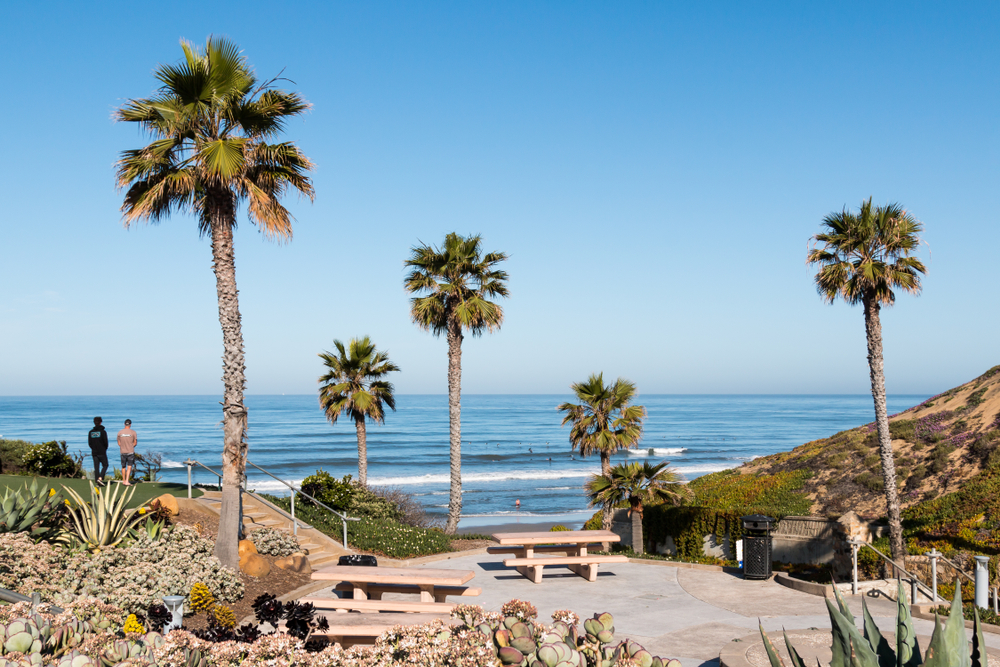 Niche rated Solana Beach as the number one best place to live in the San Diego area. Located about 30 minutes north of downtown San Diego, Solana Beach is a cozy town known for its artsy vibe. In particular, the Cedros Design District offers a range of art galleries and trendy home furnishing design shops.
Living in Solana Beach will give you easy access to the good things in life. Fletcher Cove Park is the perfect destination for panoramic ocean views, while Tide Beach Park is a magnet for surfing and play. When the sun sets, residents can head to any number of chic restaurants or catch their favorite band at the Belly Up, an intimate venue that attracts world-class acts. 
Solana Beach offers some of the best schools in the San Diego area, including Canyon Crest Academy and Torrey Pines High School.
One of the few downsides of living in Solana Beach is its lack of affordability. The average home value is over $1.4 million, while the median rent will set you back $2,665 a month. 
2. Pacific Beach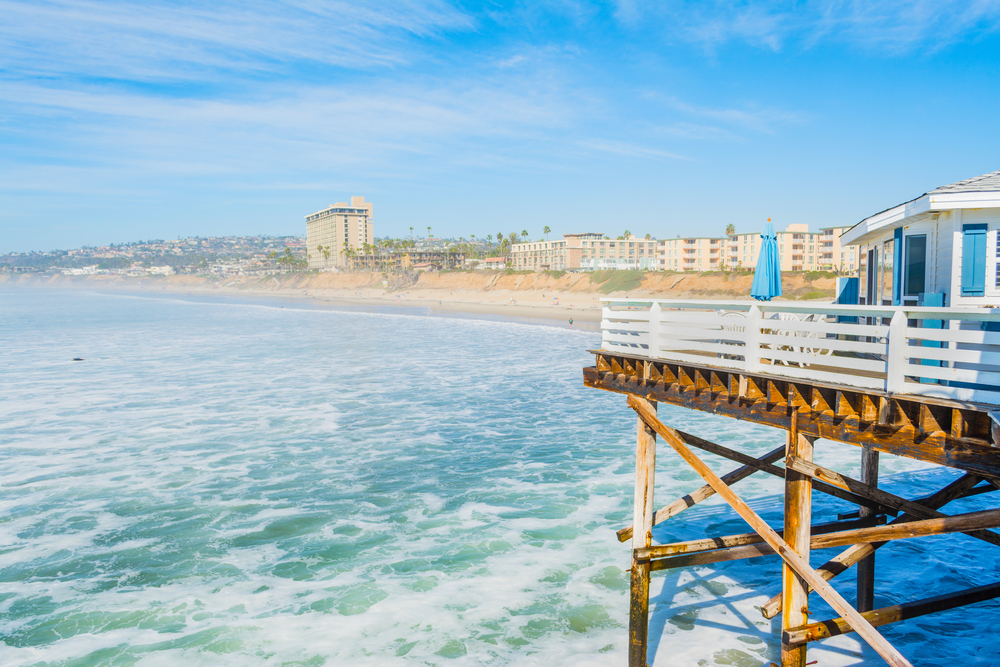 Sticking with the San Diego area, another one of our favorite Southern California cities is Pacific Beach. Rated as the 12th best neighborhood in San Diego, Pacific Beach (or "PB" to locals) is just 20 minutes north of Downtown San Diego. PB often attracts younger professionals and college students and can be very lively on the weekends. 
During the day, residents are drawn to the city's gorgeous beaches, where you're likely to see surfers, volleyball players, and sunbathers galore. The Pacific Beach boardwalk is also a popular attraction, offering an array of shops, casual dining restaurants, bars, and more. Other popular attractions include Crystal Pier and Kate Sessions Park, the perfect picnic destination. 
While still pricey, Pacific Beach is considered one of the more affordable beach towns in the San Diego area. Average house prices are around $950,000, and the median rent is $2,241 a month.  
3. San Juan Capistrano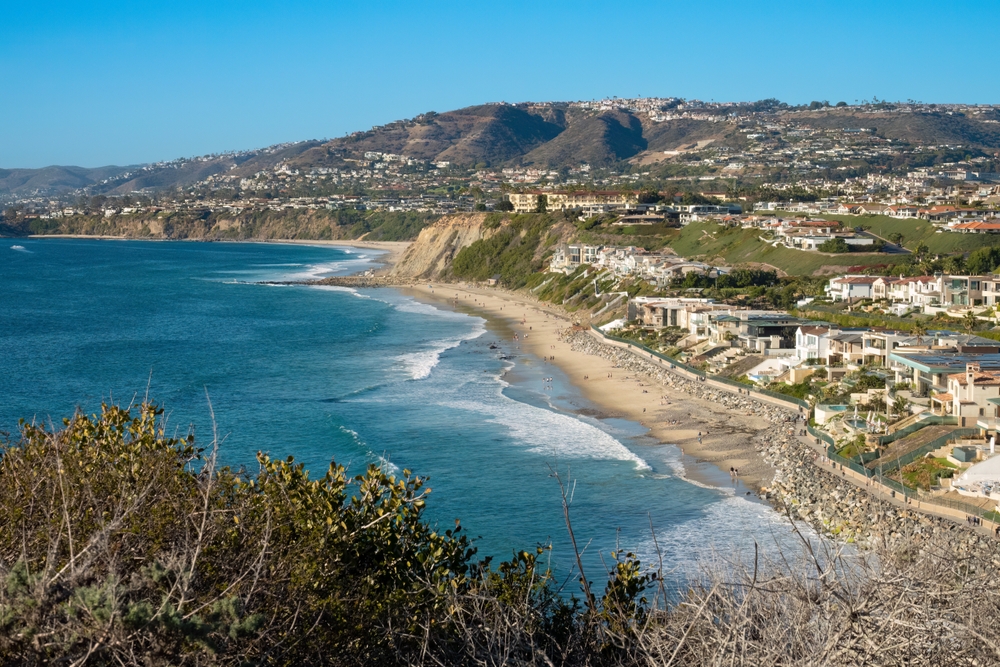 Those who want access to great Southern California beaches while also enjoying a laid-back lifestyle should consider San Juan Capistrano. This bedroom community is located in the southern part of Orange County, nearly halfway between Los Angeles and San Diego. It's known for its historical charm, good access to amenities, and outdoor offerings. 
History buffs will appreciate visiting the 18th-century Mission San Juan Capistrano (from which the town gets its name). You can take the kids to Zoomars at River Street Ranch, where they can enjoy a petting zoo and train rides. For more grown-up fun, visit the San Juan Hills Golf Club or eat at some of the city's major restaurants, including El Adobe de Capistrano or Trevor's at the Tracks.
San Juan Capistrano offers a somewhat slower lifestyle than the other options on our list, which could be a great option for retiring couples or those who prefer to get out of the hustle and bustle. The median home value in the city is $770,000, with a median rent of $2,158. 
4. Laguna Beach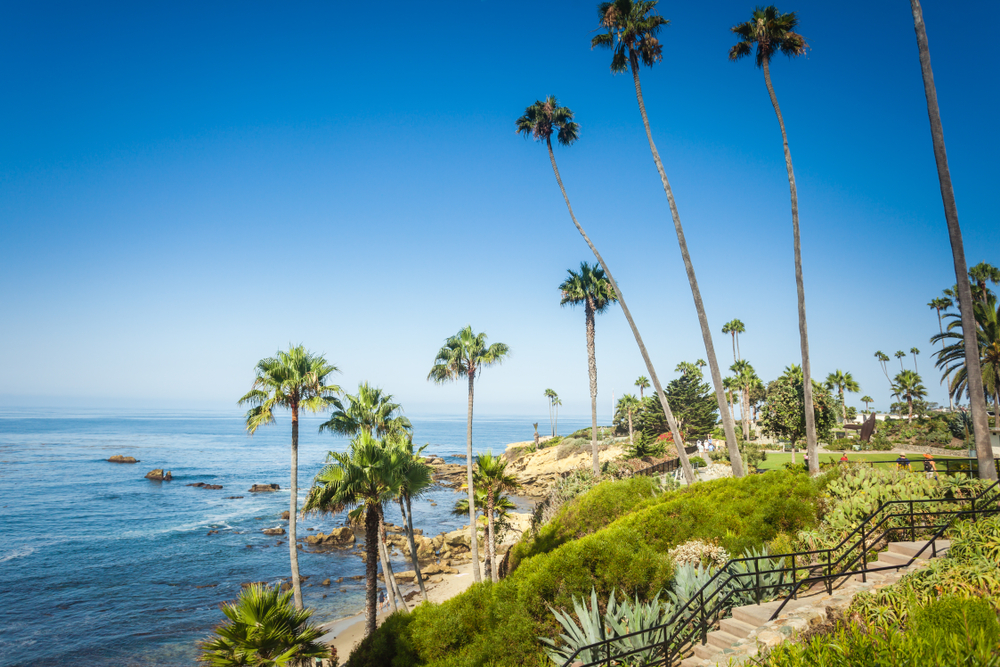 Laguna Beach, long considered one of the best suburbs in the Los Angeles area, provides residents with seven miles of beautiful beaches. With a population of around 23,000, Laguna Beach is a smaller beach city in California and is known for its artsy vibe. 
Art buffs can visit the Laguna Art Museum and stroll the streets on the first Thursday of every month to participate in the First Thursdays Arts Walks. From July to September, the city also hosts the Festival of Arts, which brings in artists from across the region. 
If art isn't your thing, you can sip some vino instead. Laguna Hills is home to numerous wineries, including Laguna Canyon Winery and the Palazzo Wine tasting room. And, of course, don't miss out on the city's nightlife. You can find everything from fun dive bars to sleek lounges like the Rooftop Lounge on top of the Casa del Camino Hotel.
The downside to Laguna Beach is the price of housing. Expect to pay $2 million for a median-priced house or $2,427 for a median rental. 
Downsize With the Help of Price Self Storage
Sometimes, moving to one of the best beach cities in Southern California means you'll need to downsize. Housing prices are high, but you'll gain far more in the form of access to glorious beaches and lots of great outdoor attractions.
If you need help downsizing, Price Self Storage is here. We have locations throughout Southern California, including near many popular beach towns. Choose from a range of storage unit options, including climate-controlled storage. Our flexible, month-to-month contracts are also ideal if you need to store items between moves. 
Find a location near you today!