With its year-round gorgeous weather, chill beaches, amazing foodie scene, and outdoor adventures galore, San Diego is an excellent choice for young professionals. The city is diverse, welcoming, and home to many major employers in the technology, biotech, defense, and healthcare spaces. The city is also made up of an eclectic patchwork of neighborhoods, each with its own unique vibe. If you're planning to move to San Diego, you have a lot of great options. In this article, we'll take a look at five of the best neighborhoods in San Diego for young professionals.
1. The Gaslamp District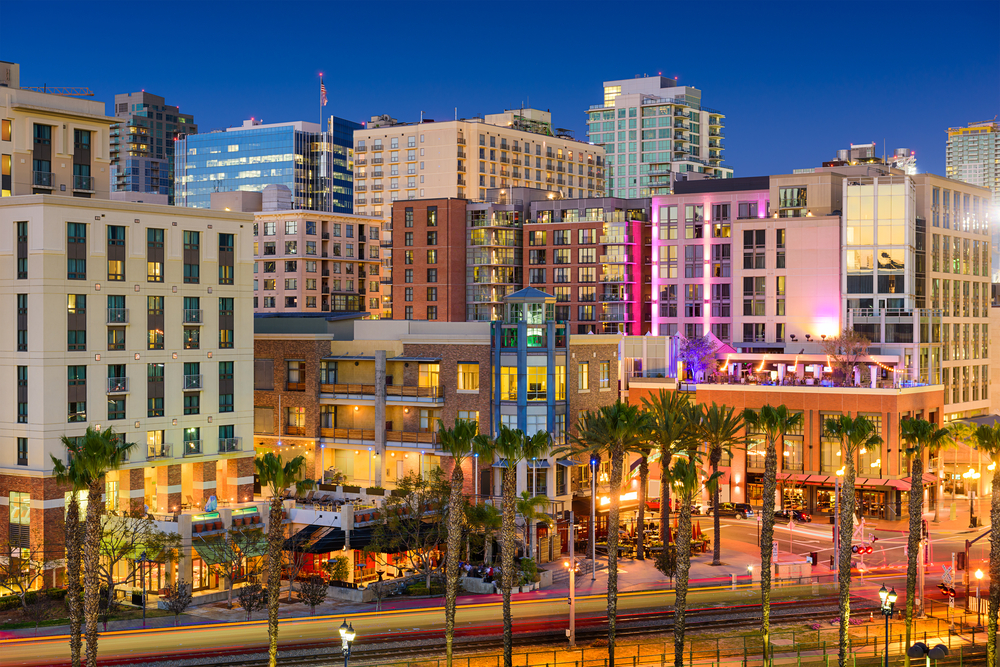 If you want in on all the action that "America's finest city" has to offer, you'll find no better place to live in San Diego than the Gaslamp District, situated in the heart of downtown. The Gaslamp District is famous for its great nightlife: Here, you'll be surrounded by amazing restaurants, buzzing bars, live music venues, and trendy nightclubs.
And as it's centrally located, whether you want to walk, bike, or hop on a bus or trolley, you can easily make your way through San Diego. Housing includes everything from modern apartments to renovated historic buildings, condos, and townhouses. 
2. Pacific Beach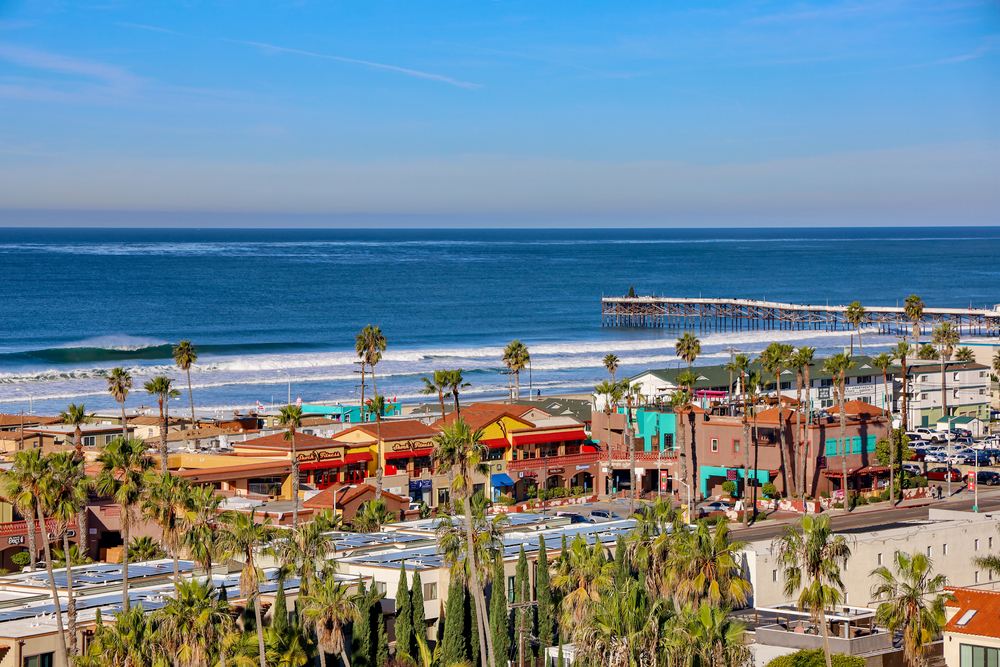 If you want to combine the great nightlife of the Gaslamp with chill beach vibes, then you're going to love the San Diego neighborhood of Pacific Beach. Tucked between La Jolla and Mission Bay, Pacific Beach (or "PB" as the locals call it) is a magnet for young professionals, surfers, and beach bums of every sort. 
This walkable neighborhood is lined with surf shops, delicious hole-in-the-wall eateries, and eclectic shops. Take a walk down Crystal Pier, catch a play at the local community theater, and hit one of the many bars that are jam-packed on the weekends. For housing, you have plenty to choose from, including cozy beach bungalows, apartments, and condos. 
3. Hillcrest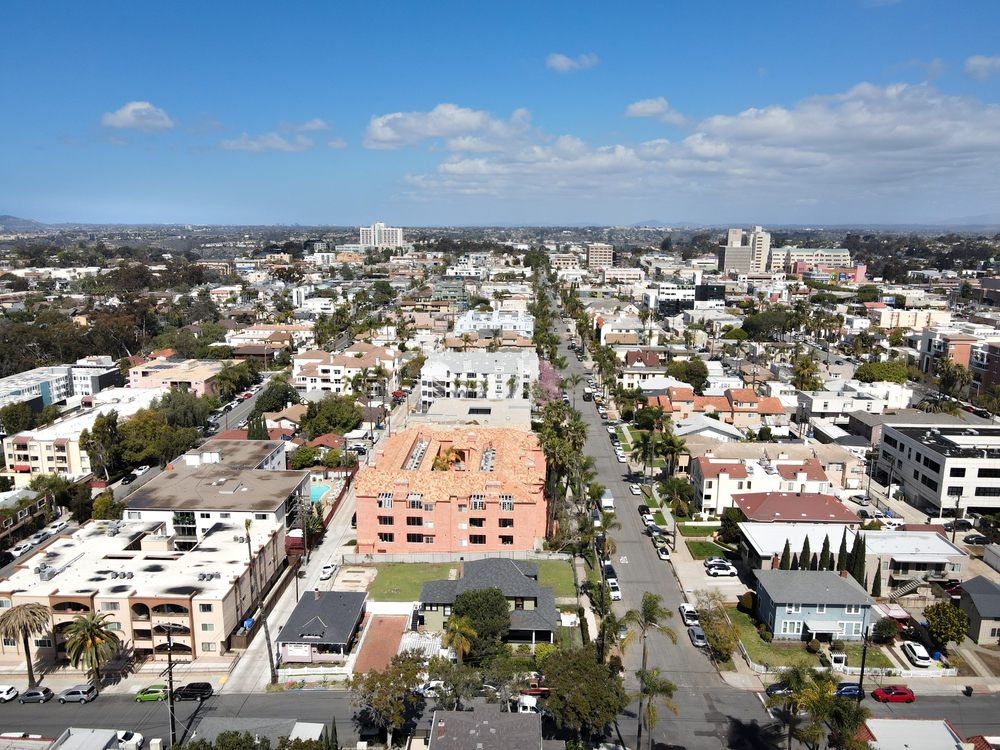 One of the most welcoming San Diego neighborhoods, Hillcrest is known for its vibrant LGBTQ+ community. Places to live include upscale apartments and unique historic homes. If you choose to live in Hillcrest, you'll enjoy an abundance of dining options, including high-end restaurants, trendy cafes, and to-die-for brunch spots. 
Hillcrest is also conveniently located near downtown San Diego and Balboa Park, a gem of San Diego that includes museums, parks, and the San Diego Zoo. You'll also get to enjoy a very active nightlife in Hillcrest. Go bar hopping, listen to a live music set, or show off your dance moves at the local clubs. 
4. Little Italy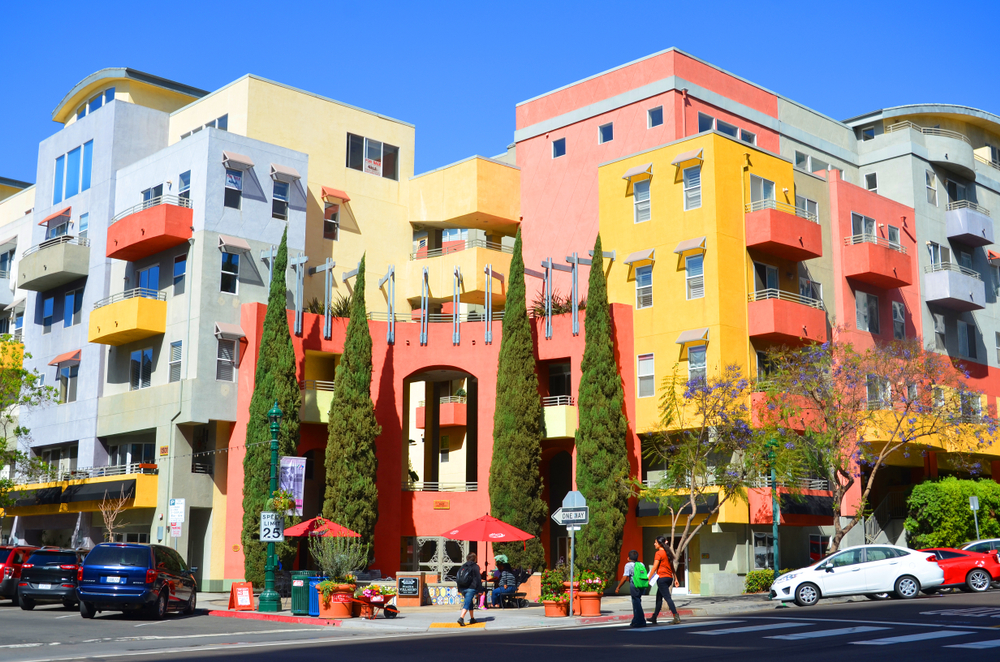 Calling all foodies! If you want to live in a downtown San Diego neighborhood where you'll be surrounded by some of the best restaurants in the country, look no further than Little Italy. You'll be steps away from a diverse range of eateries, from charming cafes to top-notch restaurants. Little Italy is also home to culture galore. A stroll down the street will take you past trendy art galleries, boutique shops, and high-end bars. You'll also be within walking distance of the waterfront and the Gaslamp District.
Whether you dream of living in a converted loft, a luxury condo, or a modern apartment, you can find all of these in Little Italy.
5. Solana Beach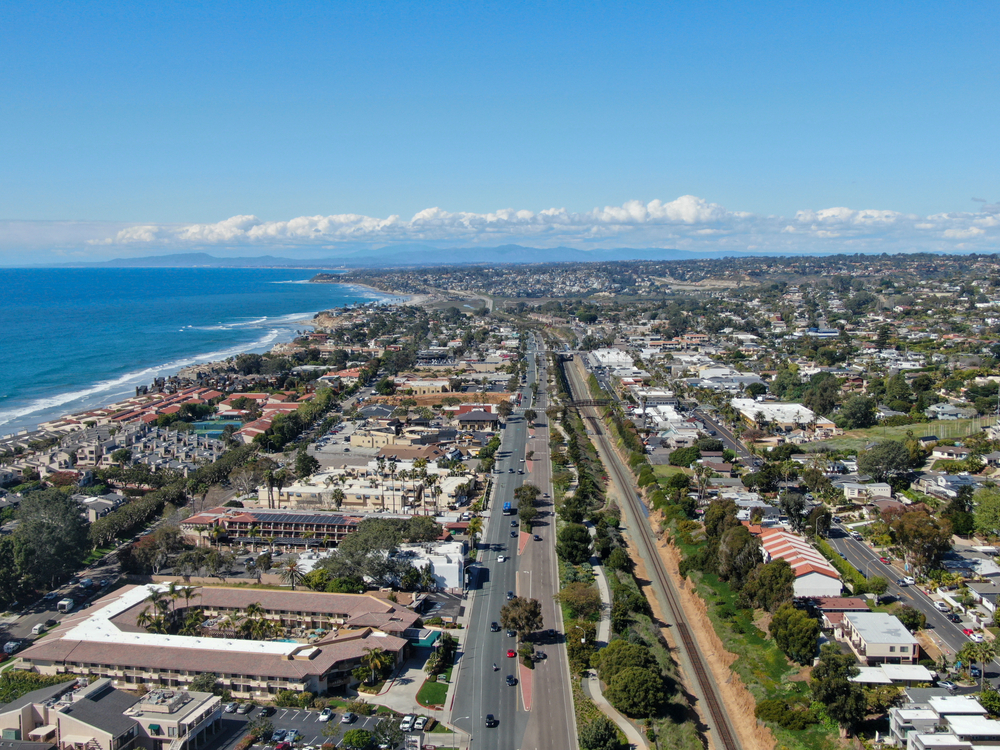 If you love all the amenities of urban living but prefer a little more laid-back style, then one of the best places to live in San Diego is Solana Beach. This quaint beach town is an excellent choice for young professionals who love the idea of catching waves in the morning and then enjoying a live music show in an intimate venue at night. Solana Beach offers it all: great restaurants, unique shops, organic grocery stores, and the Cedros Design District, one of the top shopping spots in the city.
You can find glitzy apartments, old-school townhouses, and historic homes for sale or rent in Solana Beach. 
Choose Price Self Storage When You Move to San Diego
We only had so much space when listing the best places to live in San Diego for young adults. If you're thinking of calling America's Finest City home, make sure to do your homework and explore all the great neighborhoods throughout San Diego. You're sure to find one that really speaks to you.
If you find that you need to downsize or rent a smaller place when you come to San Diego, Price Self Storage can hold all the things you can't fit into your new digs. We have conveniently located facilities throughout San Diego. Pick from a variety of storage units and enjoy flexible, month-to-month contracts.
Welcome to San Diego!