Life is never boring in Los Angeles, which is why so many young professionals flock to the City of Angels. LA offers diverse neighborhoods, miles of beaches, super-charged nightlife, and world-class universities. It's truly a city like no other — let's look at the best LA neighborhoods for young professionals.
1. Silver Lake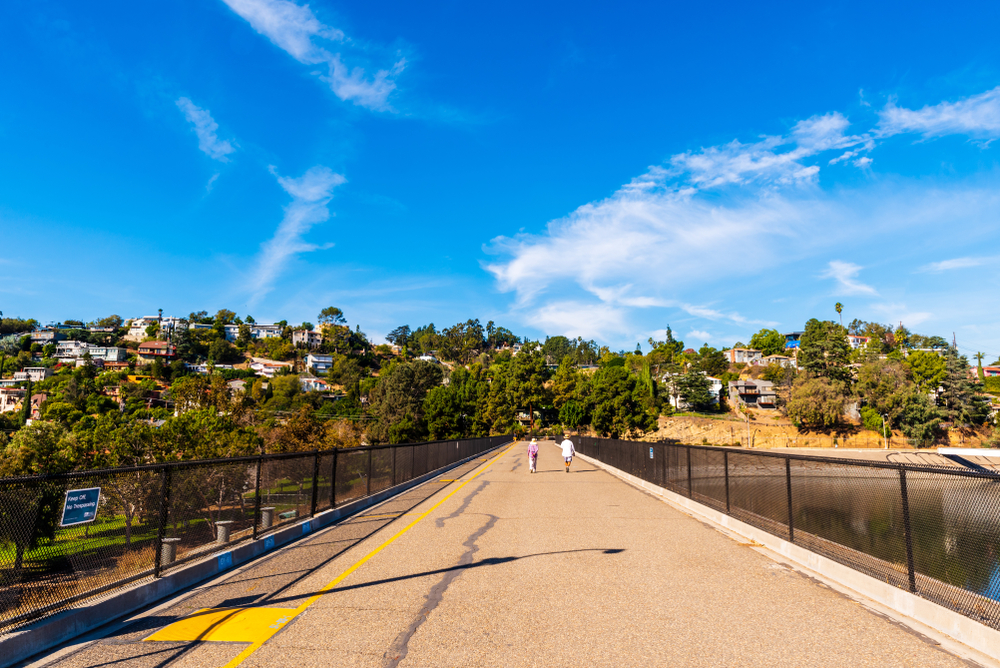 When considering the best places for young professionals to live, take a look at Silver Lake. This neighborhood is famous for its relaxed, hipster vibe and its excellent combo of entertainment, shopping, and green spaces. 
In the morning, you can check out a local farmers market, swing by Intelligentsia Coffee, or try one of the many area food trucks. In the afternoon, get in a workout at Silver Lake Meadow, a peaceful park with paths for jogging and walking. When the sun sets, grab a bite and a pint at a laid-back bar like 33 Taps, or hop on the bus or metro to party in Downtown LA.
Silver Lake is prized by young professionals for its relatively affordable housing. Buy or rent a modern bungalow or one of the city's Spanish-style homes. 
2. Santa Monica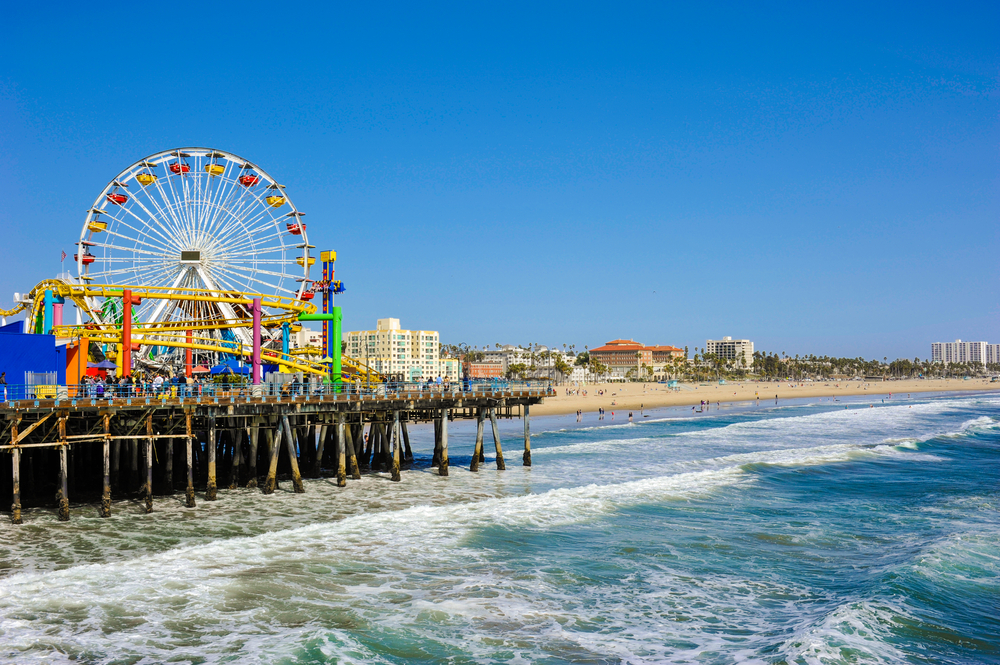 Those looking to live the Southern California beach life need to look no further than Santa Monica. Housing prices can be steep, but it's all about the location: You can live blocks or even steps from one of the most famous beaches in the world. You'll also be surrounded by trendy eateries and relaxed cafes. For one-of-a-kind shopping, walk down Third Street Promenade, where you can also see performers showing off their skills.
Did we mention the beach? In Santa Monica, you can spend the day surfing or sunbathing or hit the paved path for biking, jogging, or rollerblading. At the end of your workout, take a stroll on the Santa Monica Pier, where you can ride the famous Pacific Wheel or reward yourself with a handmade milkshake from the old-timey diner Soda Jerks. 
3. Venice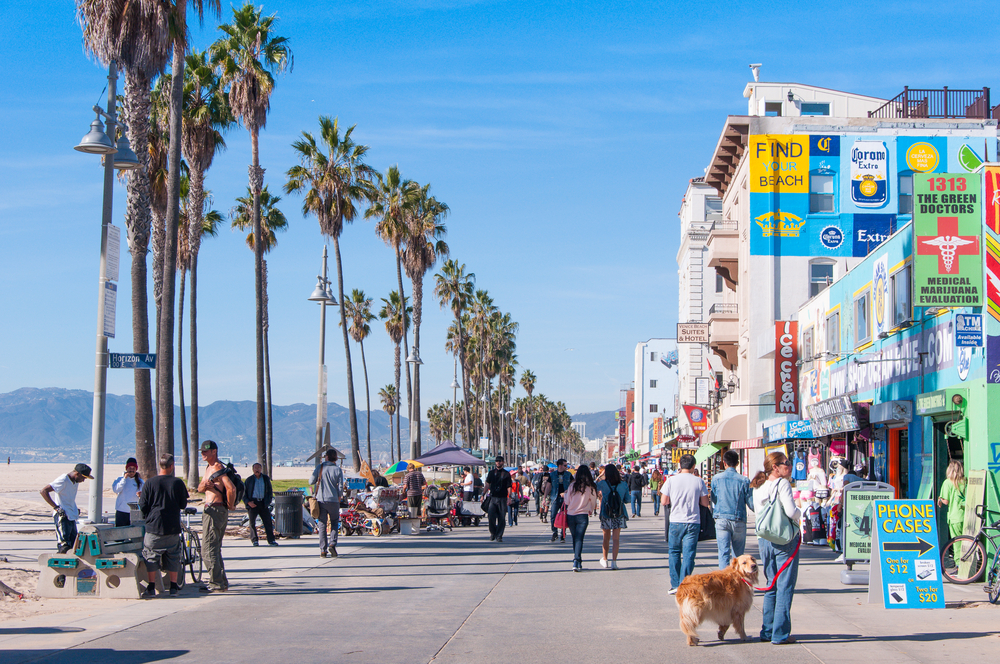 No list of where to live in Los Angeles would be complete without Venice. This iconic neighborhood has it all: beaches, art galleries, neat shops, and plenty of bars. Hitting up the Venice Boardwalk is always good for people-watching and filling up on snacks. But if you want to really get a feel for the place, take a walk along the canals, where you can cross charming pedestrian bridges and check out old-school beach houses. Rent a paddleboard and get a new view of the neighborhood.
Venice attracts a highly creative crowd, including plenty of young professionals and young families. Residents have plenty to do, including shopping along posh Abbot Kinney Boulevard and treating themselves to Coucou, a fashionable bistro along Main Street. 
Housing in Venice includes old and refurbished beach homes and craftsman cottages. 
4. Culver City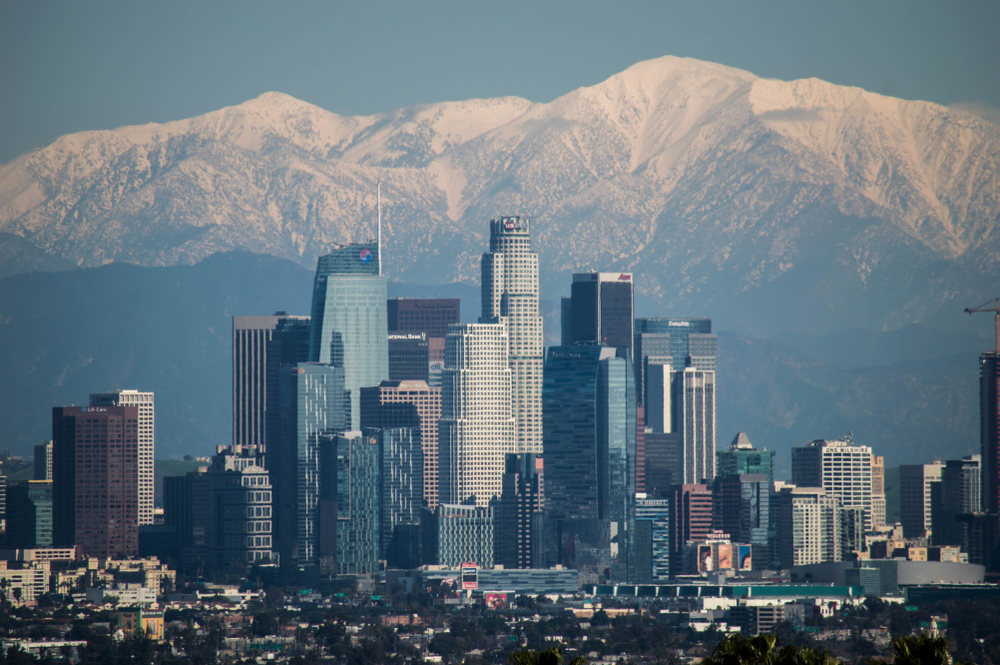 Young professionals in Los Angeles are heading to Culver City for its many great amenities and (for LA) relatively affordable housing. Located on the west side of Los Angeles, Culver City is home to the fascinating Wende Museum, which includes an impressive historical archive of the Cold War as well as a great art collection. Those who prefer time outdoors can enjoy all 41+ acres of Culver City Park, which also includes a picnic area, sports fields, and even a skateboard area. Foodies will appreciate all the city's great restaurants, which include Sobar, known for its juwari soba noodle and dashimaki tamago, and Juliet, the perfect date night location if you really want to impress. 
Young professionals looking to boost their educational credentials also have easy access to West Los Angeles College and Otis College of Art and Design.
Though traffic in Culver City can be a pain, residents don't have to travel far to hit up the beach at Santa Monica or Venice. 
5. Los Feliz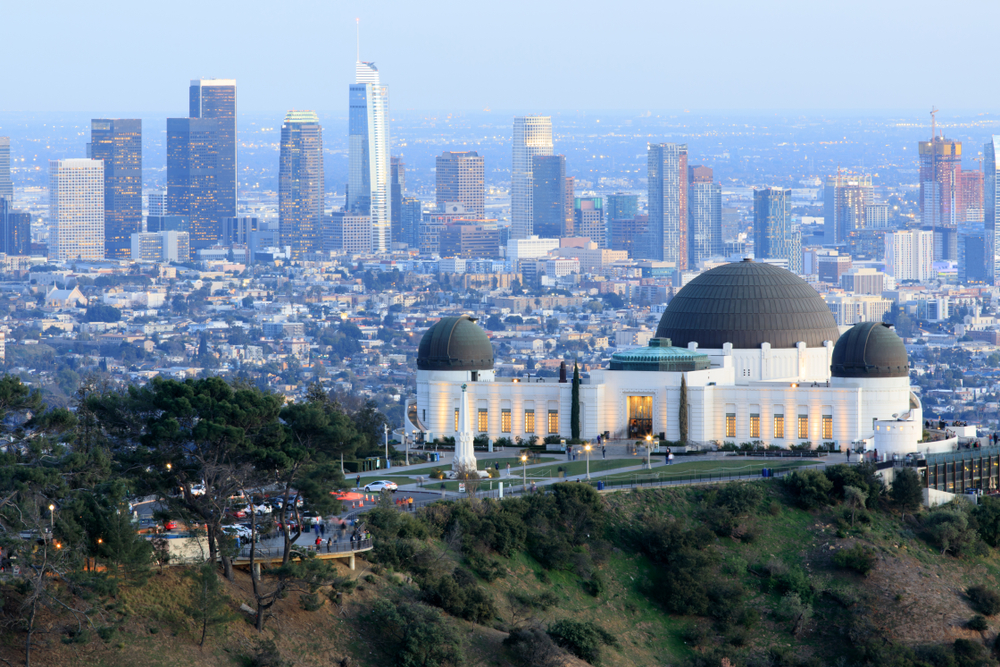 Los Angeles is known for its urban feel, but those who long for the great outdoors definitely need to consider Los Feliz. This upscale neighborhood is next to Griffith Park, a 4,000-acre park crisscrossed with chaparral-shaded hiking trails. The park includes picnic areas, the Hollywood Sign, the Los Angeles Zoo, and the Griffith Observatory. You can easily spend all day here, hitting up the golf course, taking a spin on the historic Merry-go-Round, or getting that perfect golden-hour selfie in front of the Hollywood Sign.  
Los Feliz has even more going for it, including many great restaurants, walkable streets, eclectic bars, and more. Need a place to meet up with new work friends? Try Pinky's or Big Bar for a snazzy cocktail. If it's time for food, you can't go wrong with Mirate or the more low-key but just-as-tasty Little Dom's. (Order the chicken parm. You won't be disappointed!)
Housing includes a little bit of everything, from glamorous homes to cozy bungalows and more affordable Spanish-style houses. 
Store Your Valuable Possessions When You Move to Los Angeles
Whether you want to be in the center of America's entertainment capital or prefer a relaxed beach vibe, you can find it in LA. But for young professionals in Los Angeles, it's hard to find a lot of space: Housing is expensive in much of the city, so you may need to settle for a smaller place to fit your budget. 
That doesn't mean you need to get rid of all the things you love. Instead, store what you don't need at Price Self Storage — we offer competitively priced storage units and flexible, month-to-month contracts. We even have storage for motorcycles and cars. And with multiple locations in and around LA, it's easy to find a Price Self Storage near you!