Los Angeles can be a hectic place, and it can be challenging for transplants to find a good, family-friendly neighborhood in the LA suburbs, especially if you're looking for peace and quiet. Fortunately, Los Angeles County is huge and includes many nooks and crannies that can give you a suburban feel even in the middle of The City of Angels.
Here are four of the best suburbs of Los Angeles for families:
Burbank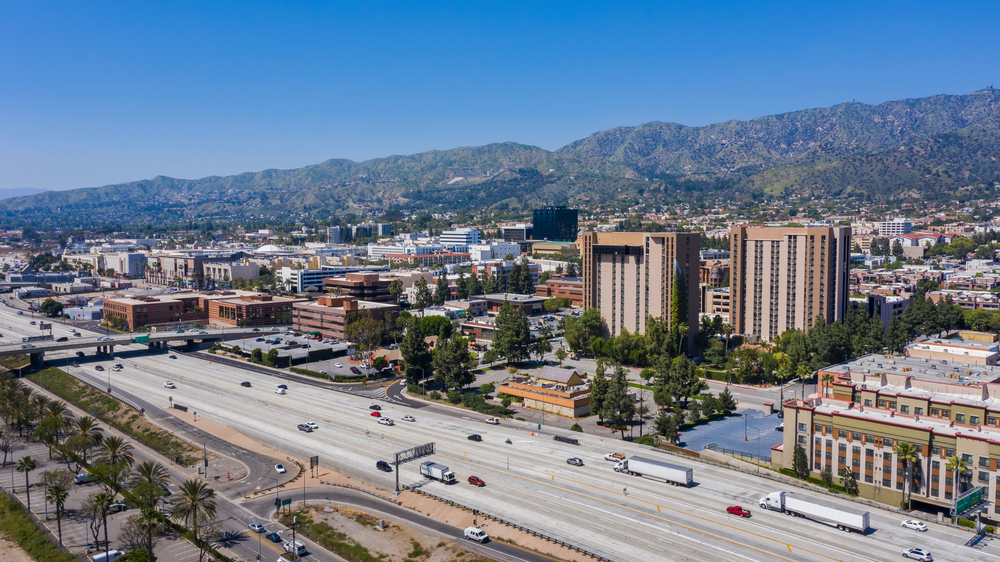 Many families that want to be close to the LA action without living directly downtown choose Burbank. This large LA suburb has a population of over 100,000 residents, many of whom work at Walt Disney Studios and Warner Bros. Studios (both located in Burbank). The city is practically next door to Hollywood but offers plenty for families to do within its borders.
Start your weekend in Burbank picking up fresh fruits and veggies at the popular Saturday Farmer's Market. The amazing local weather makes it easy to spend the day at one of the city's 41 public parks, including Brace Canyon Park, where you can treat the kids to some zip-lining fun. Older children may be interested in seeing a show from the Burbank Philharmonic Orchestra. If anyone in the family is interested in film, both Walt Disney Studios and Warner Bros. studios offer tours. Also, make sure to grab tickets to the annual Burbank International Film Festival in September.
Not only is Burbank filled with fun activities, it also has the 13th-ranked public schools in the country, according to Niche. But understand that all these amenities come at a cost: Like many popular neighborhoods in the suburbs of LA, Burbank has high housing prices. According to Niche, the median home value is $837,900. 
Pasadena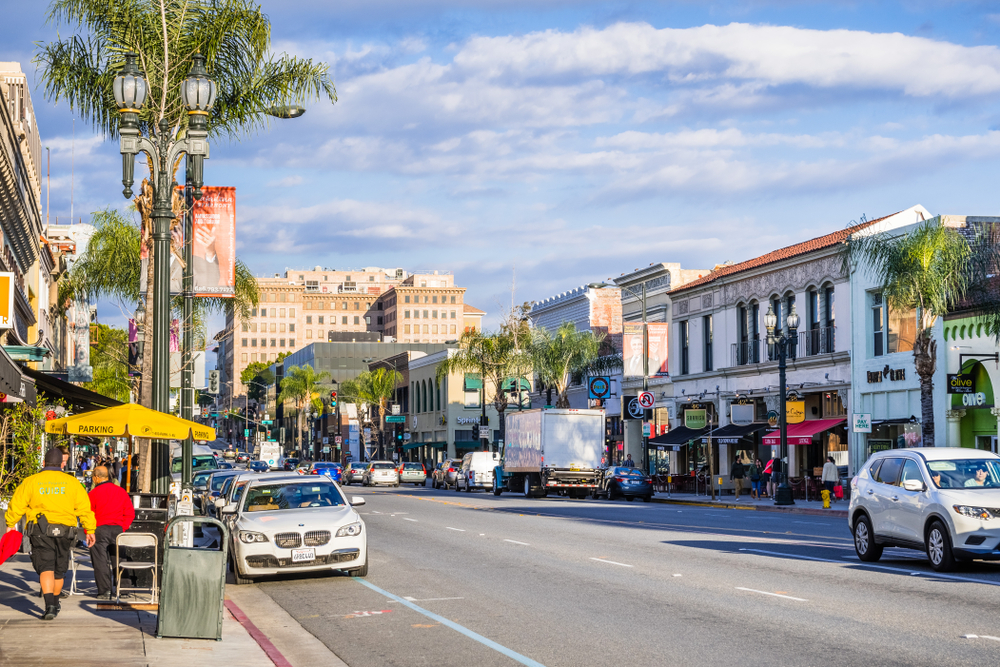 Pasadena is even larger than Burbank, with a population of 138,700. This sophisticated area is just 11 miles northeast of downtown LA but feels like its own city. One of the reasons Pasadena is on our list of best places to live in Los Angeles for families is that there's just so much to see and do there.
Take your younger tykes to the Kidspace Children's Museum, where they can learn about the arts, humanities, and science with lots of fun exhibits and outdoor play. If you'd rather spend your family time outdoors, head to Brookside Park, which stretches over 61 acres and includes a baseball stadium, soccer and football fields, an amphitheater, and a beloved pirate-themed playground.
If you have older kids, the Pasadena Playhouse puts on productions throughout the year and is a well-known booster of tomorrow's big stars. And, of course, we'd be remiss if we didn't mention some of the major annual events in the city. Ever heard of The Rose Bowl Parade? Join 700,000 of your friends and neighbors on January 1st to celebrate the new year.
Finally, like Burbank, you'll need to pay up to live in Pasadena. The median home cost is $863,000, but you'll have highly-rated schools right next door, including the California Institute of Technology (CalTech). 
La Canada Flintridge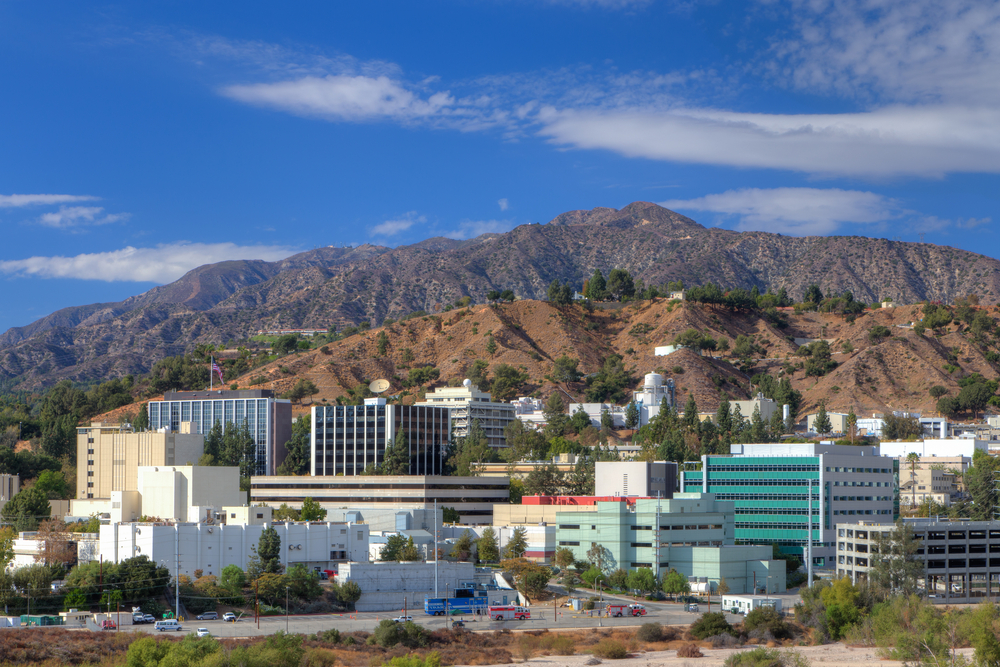 Niche named La Canada Flintridge the number one best suburb to raise a family in Los Angeles. This small city of roughly 20,500 is just 13 miles north of Los Angeles but offers a semi-rural feel. It's not unusual to see riders on horseback trotting down the Trails of La Canada Flintridge (a 22-mile trail system also popular with hikers and cyclists).
For such a small town, it packs a big punch when it comes to activities. Case in point, La Canada Flintridge is just down the road from NASA's Jet Propulsion Lab, which offers regular weekly tours for adults, teens, and kids who want to learn more about rocketry. Additionally, the Descanso Gardens attracts hundreds of thousands of visitors each year who are eager to see its collections of camellias, roses, and lilacs. Make sure you attend in winter during the "Enchanted Forest of Light" display. 
Unsurprisingly, a lot of people want to live in this outdoorsy neighborhood, which is why the median home price is $1.67 million. But you'll get a lot of bang for their buck, with A+ schools, including La Canada High School. 
Manhattan Beach
If you want great schools paired with a relaxed beach vibe and don't mind paying a hefty price for your home (or to rent), then Manhattan Beach might be for you. We've included this small, bohemian beach community on our list of best cities to live in Southern California for families for a few reasons, but the biggest one is the beach.
Living in Manhattan Beach gives you access to two miles of gorgeous sand, forgiving waves, and The Strand, an extremely popular path that hugs the shore. Surfers congregate on the beach, and you'll find it easy to join the local surf club or sign your kids up for surf lessons. For those who want to stay ashore, the beach includes plenty of volleyball nets for a family game. After a long day on the sand, fill up at The Strand House, and don't forget to grab a cone at the Manhattan Beach Creamery as you stroll down the pier.
When the beach day is over, families will find plenty to see and do downtown. If you enjoy seafood, you'll be in heaven! Adults can also find some nice breweries and bars where they can wind down.
What makes Manhattan Beach especially desirable for families is its schools. The local elementary, middle, and high schools all earn high marks. Just be ready to pay for your ticket to Manhattan Beach. The median home value is a cool $2 million, and it can be difficult to find any family homes for under $1 million. 
Price Self Storage Can Help Your Move to Los Angeles County
We hope we've given you some good ideas regarding the best suburbs of Los Angeles for families. If you find that you need to downsize or store your possessions between moves, Price Self Storage can help you. We have locations throughout the suburbs of LA. We make your move easy with a range of storage unit sizes and convenient month-to-month leases. Check out the nearest location to you.