Are you getting ready to make a move? If you are wondering how to move to a new city, we have the tips you need to prepare for the big move.  
As you prepare for the big day, ensuring that your budget is organized, itemized, and prepared helps facilitate a seamless moving process! So, what are the expected moving costs you need to account for? 
Let's crunch the numbers. 
Moving Costs
To create and control your budget, you have to write out all the potential costs. Using Microsoft Excel (or Google Sheets), you can start by pricing out expected moving expenses. For example, before the move even begins, you'll be faced with a critical decision—do you hire movers or handle the move yourself? Do you need a personal storage unit during the move? 
What you decide will impact your budget going forward.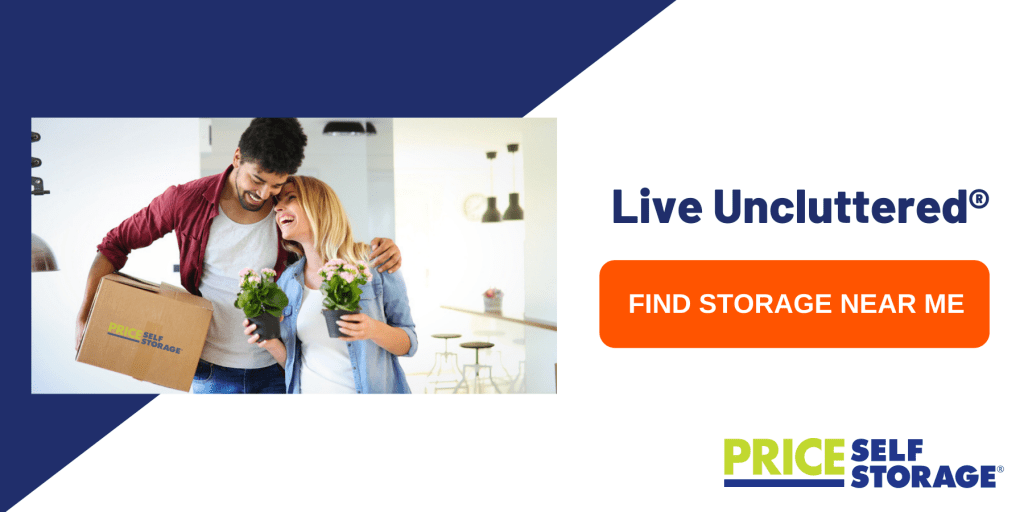 Hiring Movers? 
Hiring movers takes work off your plate and helps make any move a cinch. But this will increase your moving cost, even if you just need one local mover.
How much is the average moving cost of a moving company? According to Move Buddah: "On average, hiring professional movers for local moves will cost from $300 to $1,500 depending on the size of the move. Long distance moves will cost on average $2,400 – $5,000 depending on the size of the move and the distance." 
Factors that impact professional moving company fees include:
Distance traveled – The further the distance, the more it will cost to move
The amount of stuff you have – More items leads to higher prices
Insurance – If you have items you wish to protect, you may want to add on insurance coverage and incur the additional cost
Specialty items – Some movers add an extra fee for items that are tricky to move, like a piano or pool table
Packing – Some moving services offer a packing service as well. But this additional service will typically be an extra expense
Time of the year – Certain months are more costly than others. Summer, for example, will be pierced higher because it's the most popular time to move 
Claims or damages – Just to be safe, prepare for the possibility that some of your items may incur damages during the move
Moving Yourself 
Do you have some friends or family members that are willing to help you move? Doing it yourself is an easy way to save some extra money, especially if you're only making a local move. 
What are factors you need to consider in a DIY move? The major costs include: 
The moving truck – How much does a moving truck cost? Well, according to Move.org, the average cost of a truck rent is $1,550. "Costs range from $130 for a small local moving trip to $3,250 for a sizable long distance move. The specific amount depends on rental truck size and distance." Factors that impact moving truck costs include:

Gas and total distance traveled
Size of the moving truck
Insurance 
Moving equipment rentals
Packing supplies – Do you already have moving boxes saved up? If not, you may need to go out and purchase some packing and moving supplies like cardboard boxes, bubble wrap, and packing tape. 
Time off – Time is money. And if you're performing a move on a weekday, you may need to take time off of work.
Kids and pets – Do you have kids or pets? If so, you'll probably need them out of the way as you focus on the move. If you have friends or family that can watch them for free—great. Otherwise, you may need to hire a pet sitter or childcare services. 
Storage 
If there are items that won't be coming with you, or you're in a transition period, you may need a place to store your stuff. To that end, a 5×10 storage unit self storage can be an affordable temporary solution during or after a move.
Factors that impact the price of a storage unit include:
Size – Finding the right size storage unit is very important. Here are a couple of things to keep in mind when determining your perfect unit size. First, think about how much space your items currently need. Once you are positive about the space that your items will require, make sure your chosen size will also accommodate for your future storage needs — you want to choose a unit that fits all of your items now, but that will also have a little wiggle room for future storage space. Lastly, it is always good to make sure you choose a storage unit size that aligns with your individual needs and budget.
Length of time – The duration of your storage unit rental will influence the price associated with your storage needs. It is always great to be proactive when planning your budget and length of your storage rental. 
Additional features – Some storage units come with extra features like climate control or security cameras. When researching your future storage unit, be sure to consider what features are most important to you.
Location of the unit – While the location of your storage unit can influence the price, it is always best to choose a location that makes the most sense for you and your budget.
Price Self-Storage 
Whether you hire a mover or do it yourself, odds are you'll need a place to keep your extra things either during or after the move. And if you're budget-conscious, you'll want an affordable storage solution!
This is where Price Self-Storage can assist. Our mission is to help you Live Uncluttered®! We offer unbeatable prices, incredible features, and several convenient locations across Southern and Northern California. 
We're your budget-friendly self-storage solution. 
From free concierge service, zero deposits, and month-to-month leases, we're an easy item for your moving budget. Hopefully, this guide helped orient your budget! We're wishing you a happy move. 
Sources: 
Move Buddah. Moving Costs Calculator. https://www.movebuddha.com/moving-cost-calculator/
Move.org. The Average Cost of Moving Truck Rentals. https://www.move.org/average-cost-truck-rental/