Ah, the junk drawer. You know, that place where you stash everything and anything that doesn't have a more specific home in your house. Even with the best intentions of staying organized, most families still find themselves with at least one junk drawer. The so-called offenders in the junk drawer may range from loose batteries (that may or may not work) to paperclips, keys, pens and pencils, gum, mints, candy, spare change, scraps of paper, business cards, and countless other items that can often be classified as, well, junk.
Recognizing the dilemma of the junk drawer is the first step—if these items were so valuable and useful, they likely wouldn't be hidden away in a junk drawer. Most are likely just the casualties of a busy life with little time to organize as well as you'd like. Thankfully, you can work a little junk drawer magic of your own with these tips on how to clean out your junk drawer.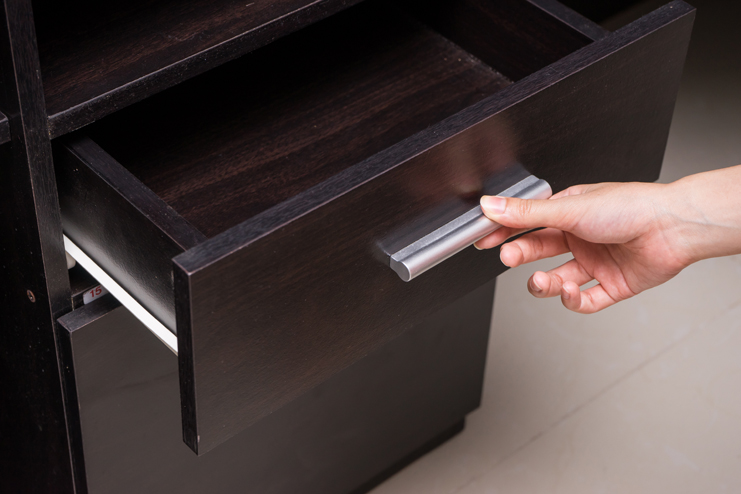 Start with a totally empty drawer. Remove everything from the drawer or remove the whole drawer if you prefer. Put all the junk drawer items on the kitchen table and systematically determine the fate of each item.


Discard any trash or recycling first. This step should be quick, easy, and satisfying, but it may also be fruitless if you're good about handling trash and recycling from the get-go.


Put away anything that goes somewhere specific. Missing game pieces, spare change, and batteries all make for an easy win when you reunite them with the rest of their kind.


Organize your kitchen junk drawer with dividers. Drawer dividers give you a clear picture of where to stash pens and office supplies, keys, a mini flashlight, and other odds and ends at a glance.


Use a junk drawer organizer to make a big difference. Predesigned compartments make it easy to find homes for important items you will actually use. Get rid of the messy clutter in the drawer and instead keep things on hand that will make your life easier. You can also upcycle shoebox lids, jewelry trays, and other catchalls to organize your drawer.


Reduce tiny contents to a "junk jar" instead. A washed jam or spaghetti sauce jar works great for this purpose. Here you can stash buttons, missing pieces of things, and small, unknown objects until they're needed or deemed unnecessary and discarded.


Create a binder of important documents and paperwork. Rather than leaving papers willy-nilly, organize everything in a binder so you always know where it is. You can include menus from all the local takeout restaurants in a plastic envelope in the binder. Keep any gift cards or gift certificates safely tucked inside another envelope. Print out meal-planning schedules and other things to help you simplify daily life.


Make a commitment to maintain order in the junk drawer. After you've installed a kitchen junk drawer organizer, work hard to make sure you don't junk it up in the weeks and months to come. Avoid putting unimportant items in the drawer going forward.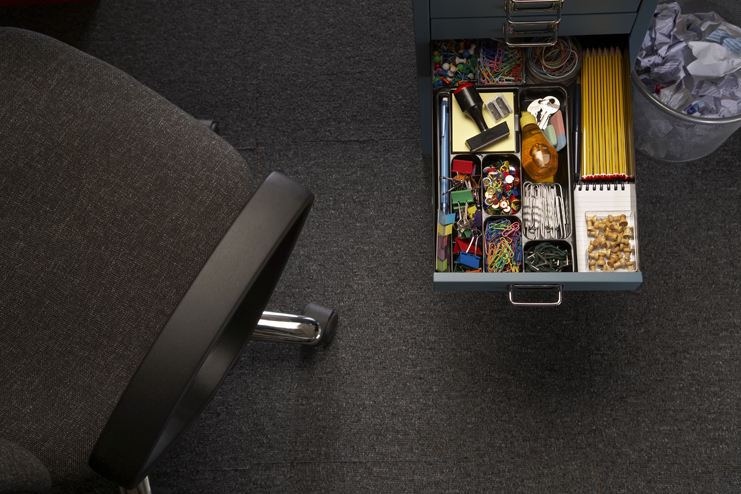 Now that you have an idea of how to organize junk drawer space, it makes sense to replicate the process in other parts of your home. Take some time to assess your clutter and junk storage situation. Consider private, personal storage to help you free up some space throughout all the rooms of your home. Using the same "junk drawer" strategy, go from room to room to gather up items you would like to keep but don't have room to display or store in your home. A private personal storage unit offers convenient and effortless offsite storage for your belongings, allowing you to declutter effectively without having to say goodbye to anything sentimental.