For many different reasons, we become attached to our possessions. Oftentimes, the furniture at Grandma's house or the China that's been in the family forever becomes a meaningful thread in the fabric of our life. As timeless treasures stay in the family for generations, they become even more deeply appreciated. Over time, you may find that you have more antiques and items in your home than you have space to comfortably keep. These antiques, or at the very least, cherished family heirlooms are intended to last lifetimes, and proper antique storage offers a happy solution so you can enjoy the best of both worlds.
Antique storage requires a little extra tender loving care to ensure your items are stored properly. If you are wondering, how do you store antique furniture and family heirlooms, check out these antique storage tips.
Look closely at the materials composing your items.
Doing your homework before storing antiques is vital. Remember that certain materials, such as wood, leather, and items with mechanical components will require climate controlled storage to ward against mold, mildew, cracking, warping, and other unfortunate issues. Collections of stamps, coins, and other precious collectibles require reliable temperatures to maintain their condition without curling and sticking in cases of stamps or oxidizing and tarnishing, as with coins and other metals. For your peace of mind, Price Self Storage offers convenient, climate controlled storage at our Rancho Cucamonga locations.
Focus on preventing issues with proper preservation.
When properly archived, wrapped, and preserved, your antiques and family treasures can better withstand the test of time. Look into the specific recommendations for preserving your items one by one. Some basic maintenance like dusting and polishing as needed can go a long way in preserving your items. Take special care of silver and other antiques that have a patina, or natural wear. Consider whether light restoration is necessary or if you'd prefer to keep the natural state of the antiques. Also, keep your heirlooms and antiques out of direct sunlight for best chances at a long lifetime.
Archive for posterity.
Letters and photographs call for very specific archival processes. Generations to come will love seeing volumes of family photos. Choose acid-free archival boxes to prolong the life of your precious photos and family keepsakes, and more importantly, consider these tips on preserving family archives from the National Archives to truly preserve your paper treasures.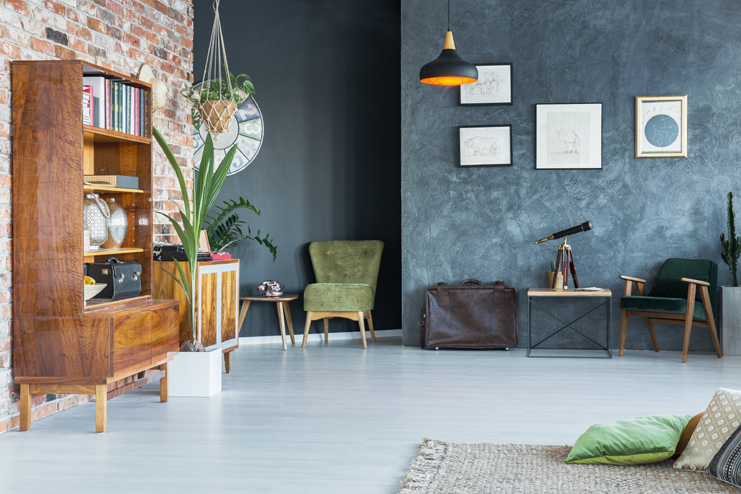 Organize for easy retrieval.
Once you've assessed the materials making up your antiques, you can find a self storage unit that matches the needs of the furniture, home décor items, and other keepsakes. Move your vintage items into storage and keep an inventory of exactly what you've dropped off there. Use shelves for enhanced vertical space and labels on any boxes to further optimize your storage environment.
Move heirlooms and antiques out of danger.
Remember to avoid storing your important items like photos, antiques, and collectibles in the attic, garage, or basement. These areas may run a greater risk of flooding, leaks, mold, and other hazards. Move your antiques and family heirlooms into private, off-site storage to gain peace of mind over your meaningful possessions. Your items will last longer when properly cared for and stored in a temperate climate.
Store antiques offsite for a side hustle antiques business.
Professional and hobbyist antique dealers may find it easiest to organize inventory offsite. Keeping a variety of your antiques in self storage gives you more flexibility within your offerings and greater space to increase your inventory. No matter if your business operates through a brick-and-mortar antique store, a farmer's market, or out of your home over sites like Facebook Marketplace and Craigslist, you can generate more sales opportunities when your collection is organized and in tune with your prospective buyers. Check out our storage size guide to see which storage unit makes the most sense for your needs.
Plan appropriately for non climate controlled storage.
Without climate control, your biggest concerns will be the humidity delivering unwanted moisture and extreme temperatures—high heat or freezing. A few non climate controlled storage tips can help to better protect your items. If you have antiques and heirlooms that don't have specific requirements for climate controlled storage, you can pack them carefully and securely. You may wish to clean and wax furniture, wrap breakables, and use moisture absorbers to help with the humidity. Putting in the effort early with meticulous heirloom and antique storage pays dividends down the road. Reserve your climate controlled storage unit today to save your items for tomorrow. Proper care, packing, and storage will help your family heirlooms and antique treasures to last a lifetime and beyond.