Professional home staging is not a one-size-fits-all service. Homes and apartments of all shapes and sizes leave professional home stagers with a different creative task every time. Sometimes you may find yourself in a fully furnished home, where you'll need to remove excess furniture, introduce fresh, eye-catching furniture, organize spaces, decorate, and clear out clutter. Other times you're staging an empty house from a totally blank canvas, bringing inspiration to life with updates that instantly elevate both atmosphere and aesthetics. An exciting lineup of properties awaits and you're at the helm to give each apartment, condo, or home the visual impact needed to seal the deal.
Stay at the top of your game to ensure all of your clients' properties are beautifully staged to sell. And, when you aren't actively staging a property, spend some time developing and promoting your business. Follow these tips to grow your staging business as you work to satisfy, sell, and gain more customers.
Home Stager Tips to Grow Your Business
For smooth and successful home staging experiences, put emphasis on your own philosophy as well as your business operations. Follow these business home stager tips to get started.
Start with a Successful Home Staging Mindset
Set yourself up for success with these tips on developing the right philosophy for your home staging business.
Keep it stylish with a mix of flashy and simple. Neutral tones on the walls used to be an unwritten rule when selling a home, but that's not always the case. More often, adding a pop of personality to the rooms goes a long way to showing buyers the full potential of the space. You can use accent pieces in bold colors and designs to convey that sense of style and sophistication with a touch of panache. Keep unique furnishings on hand to effortlessly swap accent pieces into furnished homes or build a layout around them in an unfurnished setting. Get comfortable with color palettes, textures, and aesthetics that you can coordinate on demand.
Expand your home furnishing inventory. The wider your collection of furniture and furnishings, the more different looks you can create in your clients' homes, condos, and apartments. Shop at discount home furnishing stores to find unique pieces and stretch your dollar further. Be sure to keep a searchable inventory database of your staging offerings that you can refer back to at any time. Finally, organize everything in your private business storage unit until you're ready to create your next staging masterpiece.
Create a home staging business model. In home staging, there's no cookie cutter solution. Every person staging a home for sale does at least something different. Determine what's most important to you as a home stager and put a lot of focus there. Decide if you'll prioritize licensure or other certifications. Identify opportunities for growth and expansion. Create a marketing plan that outlines your objectives, goals, deliverables, and timelines. Stick to your plan and update it as often as needed to keep your business growing and thriving.
Cultivate fresh ideas. Enroll in training and live events regularly to ensure you're always on the cutting edge in your industry. Participating in conferences can deeply broaden your knowledge while helping you to stay on top of trends. Attend and absorb as much new knowledge as possible and then begin incorporating your learnings for greater success in your area. Photograph your efforts and share the snaps with your followers. Rely on your own work for real-life visuals that help to promote your creativity and inspired work, and leave the stock photography for someone else. 
Work smarter, not harder. Incorporate true convenience in every way possible. Organize everything from your contacts to marketing plans and physical inventory. Use a customer relationship management tool to keep track of your prospects, customers, and any important details about them. Rely on a marketing calendar to keep promotions and strategic projects on track. Creatively store and organize your home staging accessories, supplies, and furniture in a private storage unit designed precisely for businesses like yours. Organize the home accents for effortless future staging or install shelves to hold accessories, linens, and small furnishings. At Price Self Storage, we even offer vehicle storage! You can park your trucks and moving vans that you use to transport your home staging inventory until your next job begins.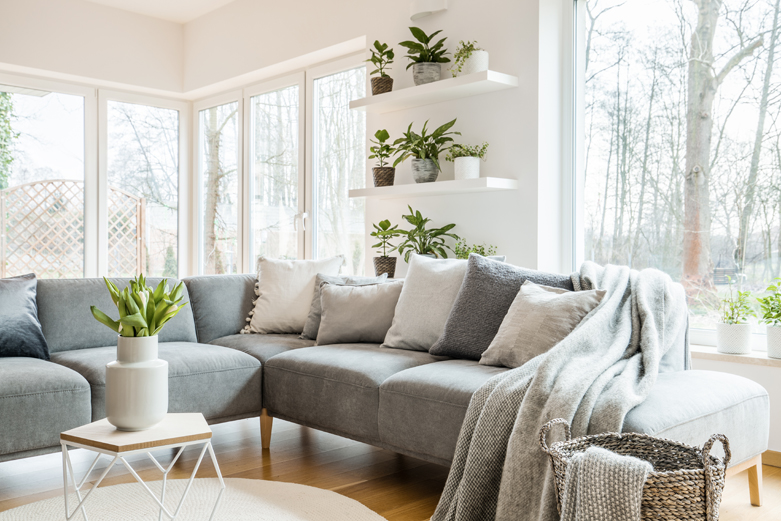 Foster Strength in Numbers
As a home stager, you don't have to go it alone. Look for opportunities to create symbiotic relationships all around you.
Earn more referrals by creating valuable connections with your clients. Some of the best lead generation comes by word of mouth as a result of happy customers. Earn more referrals with the right business practices in place, such as first of all, asking for them. You can casually mention that you are happy to help their friends or family as well, or simply say they can feel free to pass your information along. Asking for reviews is vital. Make sure to follow up with clients after the sale of their home, offering congratulations and asking them to leave you a review on Google, Facebook, or another platform of your choice. You can also hand out referral cards that your clients can share with their circles and offer them a reward for connecting you with new customers.
Support your sellers. As a home stager, you have the unique ability to create a vision of what life could be like if the buyers picked this property. Work your magic to design a sale-worthy setting and then advise your sellers on how they can recreate this look in their new homes. Mention your interest in helping them with your home services after they move as well. Research suggests that most people cannot visualize for themselves, so staging a home or apartment with a bit of a story goes a long way to improving the possible sales outcome.  
Partner with likeminded real estate agents. Forge a strong partnership with Realtors in your service area to expand your opportunities and income potential. Get together for coffee and discuss how your businesses complement each other. You can offer real estate agents a kickback for connecting you with their clients or work out another mutually beneficial arrangement. To connect with local Realtors, consider hosting a presentation at their real estate office or your chamber of commerce. You can also scope out the homes that continue to sit stagnant on the market and approach those Realtors directly with an offer to stage the homes.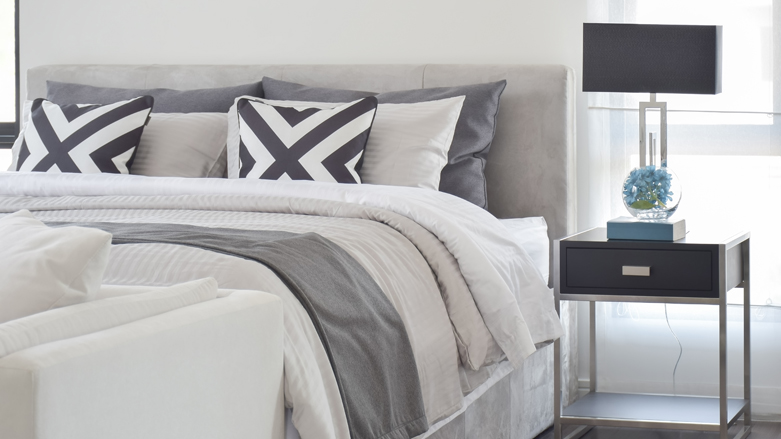 Promote, Promote, Promote!
Keep the momentum going once you've aligned your business goals and processes. Promote your offerings and toot your horn a little bit when the time is right.
Create an online presence to spark and support your growth. Online efforts keep your business moving forward in real time. Spend time developing your social persona and craft engaging social media content as well as digital ads designed to delight your current contacts while also attracting new followers. Publish regular blog posts to cast your net even further and cross-promote your articles. Consider running a contest or creating special offers for new customers to expand your reach and close more deals. Use your digital strategy to power your home staging company toward greater success.
Incorporate traditional and print marketing. A cohesive marketing strategy takes numerous angles to achieve business objectives. Send "staged then sold!" postcards to your contact list. Advertise in the local market if suitable. Increase the number of touchpoints you have with potential customers, broadening your exposure in your local market and improving your conversions.
Know your elevator speech. What makes you different from the next home stager your prospect's going to call? Find your niche and own it. Create a description of your home staging business that sets you apart from your competition. Support your philosophy visually with a dynamic portfolio made up of photos, videos, and customer testimonials.
Document and share your home staging arrangements. Share a glimpse of your home staging favorites on your social media pages and play it up with before and after photos of spaces you've staged. But don't stop there! Also create virtual tours of your staged homes that the Realtor and seller can use to help encourage a sale. The virtual tours double as an impressive part of your portfolio when courting new clients!
Connect all the dots of your property staging business to generate new client opportunities and greater success. No matter if you're helping with fixer upper staging or polishing up a dream house, these home staging tips can help your business thrive. Have you thought about creatively expanding your business to include a "staging room" or inventory supply showroom? Contact us to find the right size storage unit for your business needs.