Storage units provide abundant extra space for your belongings. Whether it's holiday decorations, things you've inherited from family members, or items you've simply saved for a rainy day (or didn't have the heart to throw away), your unit gives you more storage space for things you want to keep but just don't need or use on a daily basis. You are never faced with having to throw away things with sentimental value for the sake of storage space. Storage units give you peace of mind that your items are safely stowed and secure even when they're out of sight, out of mind.
No matter where you hide it, clutter requires special attention from time to time. The New Year is the perfect time to tackle your organizing goals, particularly with items that need to be sorted, stored, trashed, or donated. Try these tips to help you organize your storage unit for the New Year.
Take inventory and evaluate the items currently in your storage unit.
Are you generally a fairly organized person? If not, your storage unit may suffer the same fate. Take some time to review what you have stored so far and determine if all items will continue in storage or if you have some other need for them (or no need at all). Organizing a storage room tends to be much more successful when all the items in your storage unit definitely belong there. If you find items you no longer want or need, the New Year is a great time to put together a few bags or boxes for Goodwill, Purple Heart, or another similar charity.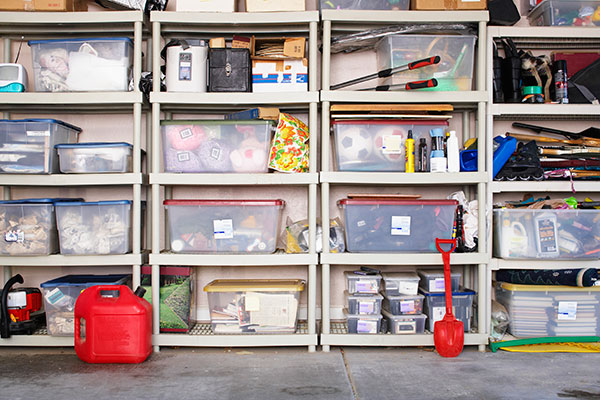 Ensure everything is clearly labeled.
It helps to organize a storage room with labels from the very beginning, but it shouldn't take you long to identify and clearly mark boxes the next time you visit your storage unit if you haven't already done this. Labeling helps you to find what you need at a moment's notice and also makes it easy to add like items to the correct boxes or section of your storage unit.
Organize your storage unit by grouping like items.
After labeling your items, be sure to place all the boxes of a particular theme in the same part of the storage unit. For example, if you decorate for the holidays and have several different bins of decorations in your unit, make sure the labeled boxes are neatly stacked and set in the same storage area. You might also consider making a diagram that shows what types of items are stored where in your unit. Tip: Print out a copy for the storage unit and keep the digital file in the cloud for easy updating.
Assess available storage space.
After you've evaluated your existing storage unit and removed anything you no longer want, it's a great idea to take note of how much space is left for new boxes or items you want to keep outside of your home. Getting rid of things you don't want gives you more room to keep things you do want. Keeping tabs on the current capacity of your unit helps you to stay organized as you work to declutter your home without causing total disorder in your storage unit as a result.
Consider potential new additions to your storage unit.
Look around your home, particularly in areas where you have storage space—the basement, garage, and attic, for example. You may find items that should be packed away in your storage unit instead, with the rest of their kind, or totally new items you need to store. If you save your children's clothes or toys as they grow out of them, it's a great idea to make a habit of boxing them up at the same time they start moving into new ones. Make a point to examine your closets and set aside any items for offsite storage. Taking this kind of inventory at least once per year can help to keep your home's clutter under control in the long run.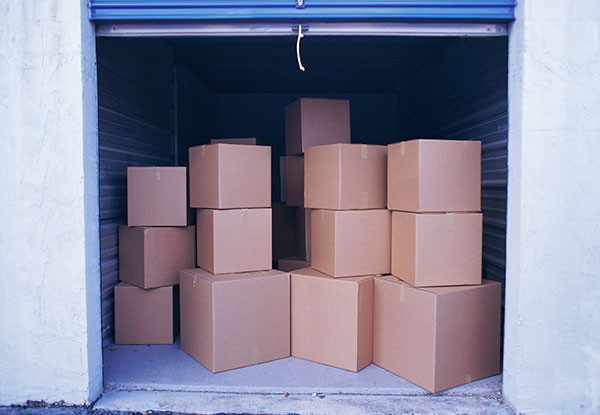 Remember, when you go to take your new items to the storage unit, follow suit with the tips above to label and store your things accordingly. The main secret to organizing a storage unit is making up a process for organization and sticking to it!
When you need a little more space, self storage units can save the day, giving you a clean, safe place to keep the items you don't want to lose or discard. Your personal storage area offers many great possibilities, especially in helping you to reduce or eliminate clutter in your own home all year long.