Adding a new living space to your home can be a pretty big decision. First you must decide if the home improvement you're looking at involves a patio, porch, sunroom, second story addition, or an extra room somewhere else. You'll also have to consider your budget and what furnishings you'll need to complete the room—some you might already have and others you'll need to purchase. Finally, you will need to prepare your home for the renovation process, which can take quite some time, particularly depending on the extent of your project.
Some thoughtful planning can help to keep your renovation project on track. Here are a few tips to get you started:
Clear Away the Clutter First
Before the remodeling crew even sets foot in your home, tackle any cluttered areas to set yourself up for a more successful upgrade. Being as organized as possible from the start makes it easier to get your house back into shape once the construction is complete. Box up and label anything you specifically want to save for the new space. Decide what else you'd like to keep, toss, donate, and sell, and get started on the purging process. Getting rid of older items makes room for new items—and shopping for new furniture and décor is half the fun of creating a home addition!
Keep Your Floor Plan in Mind
As you await your home addition, take some time to consider your current belongings and home furnishings. Determine which ones will be a good fit for the new space and which you'd like to unload before the new area is complete. Draw floor plans so you can see what layout works best for your family's needs.
Take inventory of what you have and cross-reference it with what you'd like to have in that sunroom, patio, or extra room. Perhaps you would prefer some brand new furnishings to accentuate the exciting new setting. Maybe you have a few heirloom style pieces you simply can't let go. Whatever the case, give some careful thought to how you will design and decorate the room, what furniture you need, and how you'd like to tie it all together, whether by color, theme, or mood.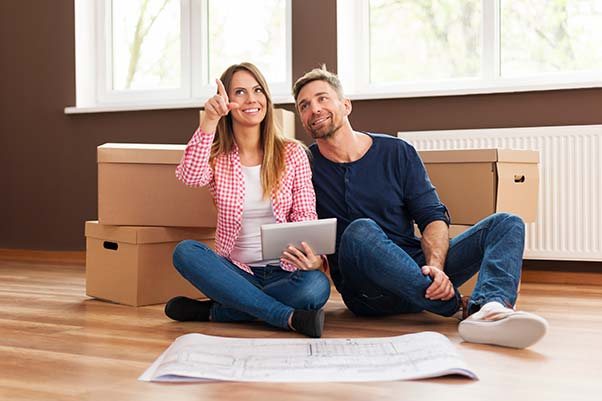 Protect Your Possessions
A custom home addition often creates dust and debris that can go airborne, raising the risk of dirtying or damaging your adjacent furniture and belongings. Depending on the layout of the area being expanded, your house may or may not be protected by compression-fit temporary walls or other dust barrier systems designed to minimize the mess.
When possible, you should move important possessions and keepsakes out of the home to keep them safe during the renovation process. If you don't have an attic, shed, or other separate area to store your things, consider renting a personal storage unit. Remote storage keeps your things clean and protected from breakage for the duration of the renovations or until you have a chance to redecorate your home.
Expect the Chaos
Remember that construction and remodeling can turn your home upside-down in a big way. You'll have people working in your house for quite some time, not to mention the dust, the mess, and the need to avoid certain spaces where work is being done. You may find that everyday items get lost more easily in the shuffle and everyday tasks become more of a hassle. You'll be glad when the home addition project is finished and you can relax in your new space, but until then, you'll have to make do. The less you have to worry about, the better off you will be. So get started on organizing and decluttering now so you can just enjoy your new home addition once it's finally complete.