Are you dreaming of a new kitchen? As one of the most desired home improvement projects, a kitchen rehab costs a pretty penny—an average of about $25,000—but typically holds its value, offering real returns on what you spend. The average kitchen remodel can take six to eight weeks to transform your most-used space from drab to fab. Here are some kitchen rehab tips to help ensure your home renovation is a success.
Crowdsource some kitchen remodel must-haves. Talk to friends and people you know who've already gone through a kitchen renovation. Ask them about their favorite upgrades as well as anything they would have done differently. You might not be surprised at the popularity of the mini wine fridge, but you may run across some suggestions that you hadn't even considered.


Draw up a kitchen rehab floorplan and blueprint. Map out exactly what kinds of cabinets, features, and appliances you intend to have. Include measurements and notes on special requests, and be sure to point out specialty storage like a spice cabinet or the cookie sheet cabinet, your island, and any other unique features.


Move items into storage to make the transition easier. A kitchen renovation makes a bit impact on the flow of your home. Prior to the construction, move your extra items into self storage so your project goes as smoothly as possible. You can even store your new appliances, kitchenware, or home furnishings with us until your new kitchen is ready.


Meal plan like a boss. Armed with your toaster oven, crockpot, pressure cooker, or local takeout menus, keep your family fed and content during the kitchen remodel. Choose a different space in your house like a den or the corner of a family room to serve as your makeshift kitchen for the next couple of weeks.
Visualize the finished product of your kitchen improvement. Discover your favorite counter surfaces, cabinet finishes, and flooring selections. Tie it all together with appliances in mind and repurpose other pieces. For example, delegate your previous fridge as a beer fridge. Speak with your kitchen remodeling contractor regarding a timeline for your project and any dates or specifics you should know. Get in touch with a cabinet maker, granite or marble slab dealer, or other quality vendors as appropriate.
Plan your surfaces' purposes accordingly. Envision how you will use your kitchen. Leave counter space beside the fridge and stovetop for convenient food prep and day-to-day tasks. Give thought to your island and whether it would work best as seating space, a work area, or both. Give yourself space where you need it in the flow that you'd expect given the layout of your kitchen.
Don't forget about lighting and electrical outlets. Your kitchen comes together beautifully when you consider every aspect down to the smallest details. Layer your lighting so you can choose an under-counter glow for mood lighting or brighter bulbs overhead for task lighting as you handle food prep and teardown. Ensure you have outlets where you'd plan to plug in your mixer, blender, crockpot, or other small appliance.
Be creative within your home's existing architecture. For a split level kitchen remodel, consider the lovely flow of a two-level kitchen. The dining table could fit comfortably above or below yet fully adjacent to your culinary preparation space. In another style, combining kitchen and dining room remodel can simplify life from the stovetop to the table. This layout works well with smaller spaces and helps to keep the cook from spending all the time solo. An open floor plan lends elegance and effortless entertaining possibilities.
Consider a full kitchen addition. Redoing your kitchen certainly adds value to your home, but take things a step further and give some thought to the possibility of expanding your home's square footage. You can turn your kitchen remodeling project into an even more worthwhile home improvement endeavor.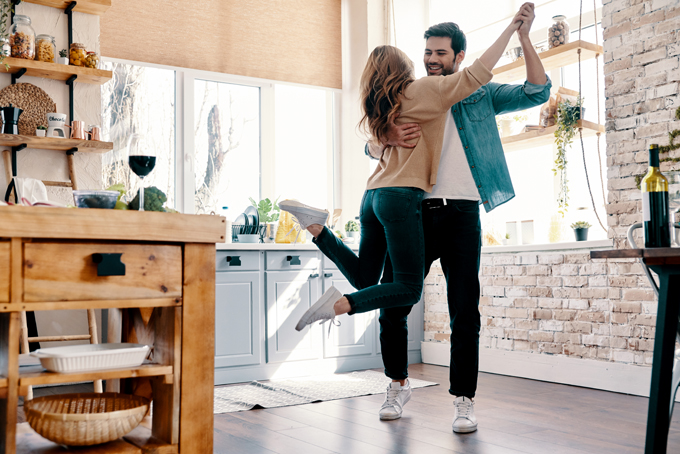 Remember that you can make your kitchen remodel as convenient as possible with thoughtful planning ahead of time. At Price Self Storage, we are happy to offer you an extension of your home's storage for as long as you need, and we wish you all the best with your kitchen renovation.