Packing up your life into boxes and a moving van can be quite an emotional chore. First you need to determine what items you're letting go and bringing with you to the next chapter of your life. You may need to arrange for moving services, cleaning services, and then actually get started with packing. As you determine if you have any moving help or simply how to get it all done by yourself, the bigger picture will come into focus. It helps to make a moving checklist to ensure you tackle all the tasks related to your move, but also to better guarantee you bring all the important items with you to your new location. A few packing and moving tips make it easier to get your affairs in order for the exciting adventures ahead.
Moving Tips: Getting Prepared
Whether moving for personal reasons or for a job relocation, a lot of moving pieces need to fall into place for a successful move. Here are some moving tips to make your move as stress-free as possible.
Keep track of moving expenses. If you are moving for a job relocation, you may be eligible to claim a storage unit on taxes.
Schedule movers or a moving vehicle rental. Look at reviews for moving services to choose a company that received good ratings.
Consider whether you need any specialty moving equipment. Very large mirrors, pianos, and other special items may require a highly trained moving specialist to safely remove and transport your belongings from one house to the next. Be sure you are prepared for these scenarios to help prevent any heartbreaking damages.
Schedule a personal storage unit if needed. Your timing may not allow you to transition smoothly from one home into the other. A storage unit gives you breathing room during any gap in moving. You can store most of your things in the storage unit until you are officially moving into your new home. Remember that you will have to schedule a storage moving day where you will tow the contents of your storage unit to your new abode. If the geography makes sense, keep your storage unit to help alleviate clutter from piling up in your new place.
Begin auditing and updating your memberships. Determine which ones you'll need to cancel as you forge new affiliations in your new location. Consider gym memberships and other organizations requiring a monthly fee.
Change your address when appropriate. Check with your local post office on the best plan for this. Also update any magazine, mail order subscriptions, or meal delivery plans you receive.
Check with your financial institutions. Depending on how far your move takes you, you may need to close out old bank accounts and establish new ones. Investigate your options and proceed accordingly.
Make accommodations for your pets. Put yourself in your pet's paws for a moment and think about how much is going to change when moving day comes. Everything they know is about to go flying by out the window, perhaps never to be seen or smelled again. Try these tips for moving with pets to make the move a more comfortable transition for your four-legged pals.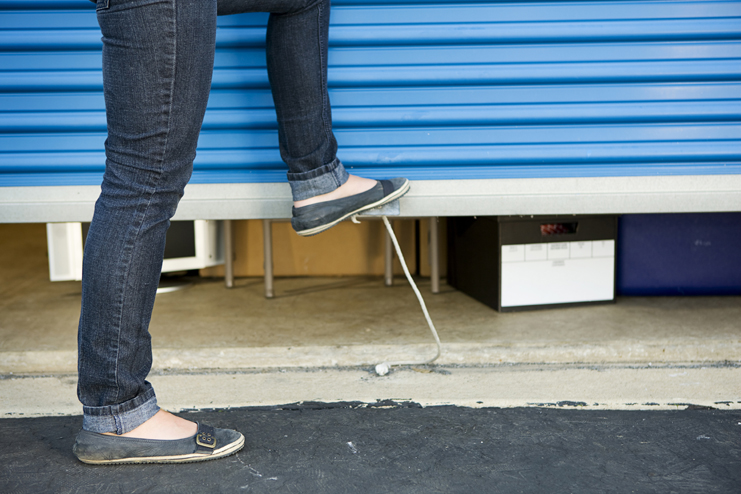 Moving Checklist and Packing Strategies
Staying organized will help your move to go as smoothly and swiftly as possible. The big move can be overwhelming, but it doesn't have to be. Create and follow a moving checklist to help keep you organized from start to finish. You can start with a resource that is available for your use or create your own moving list to be as specific as possible with your packing and planning.
Packing Tips for Moving
If you're wide eyed and wondering how to move all your possessions, you are not alone. Relocating or moving for any reason can be a challenge when it comes to packing everything for the trek. Here are a few tips to help you pack and move your possessions with ease:
Choose plastic air-tight storage bags. These storage bags work well in protecting your things from dust as well as pests and environmental elements. Store holiday decorations, clothing, and more in these bags. Choose the vacuum-seal bags to make even more use of the space you have in your moving van or truck.
Keep enough tape and moving boxes on hand. Stock up on boxes and supplies for your move and take advantage of Price Self Storage's inventory of boxes, wardrobe boxes, bubble wrap, and more. We have 13 locations in California. Find the one that's closest to you.
Pack clothing from your closet in wardrobe boxes. These specialty moving boxes stand upright clothes and include a handy hanger rack to support your clothing.
Wrap delicate items in bubble wrap. Tape the wrapped items securely and consider insulating them from each other with hand towels, washcloths, or bath towels. You can also get dish packing boxes for a more secure option in moving your dishware.
Surround furniture with cloth for padding and protection. You want to protect the corners of your tables with padding and may also wish to wrap your furniture with drop cloths, sheets, blankets, or other cloth to protect against any abrasions during travel.
Clearly label each box by room and what's in it. Tape the boxes shut to protect the contents. Save any important things that you use on a daily basis for last. Contact us at Price Self Storage to rent a storage unit until you are ready to bring all your boxes to your new home.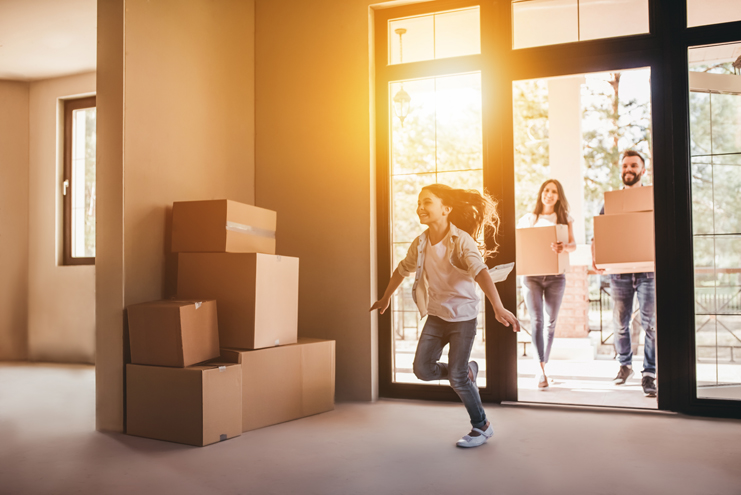 Once you check off that final item on your moving to do list, be sure to celebrate it. Order your favorite kind of takeout, crack open your favorite beverage, and bask in the glory of your wonderful achievement. (Just try not to remind yourself that you've still got to deal with that whole unpacking situation!)