Tiny houses are getting more and more popular as a way to save money on housing and live a more minimalist lifestyle. They are also increasingly being used as short-term rentals, allowing homeowners to earn a regular profit on their tiny homes. However, furnishing a tiny home can be difficult. Though tiny homes can be up to 600 square feet, many are 400 square feet and smaller.
If you are building or renting a tiny home, you'll need to be intentional about every piece of furniture you choose. Here are some of our best ideas for space-saving tiny house furniture.
Bedroom – The Bed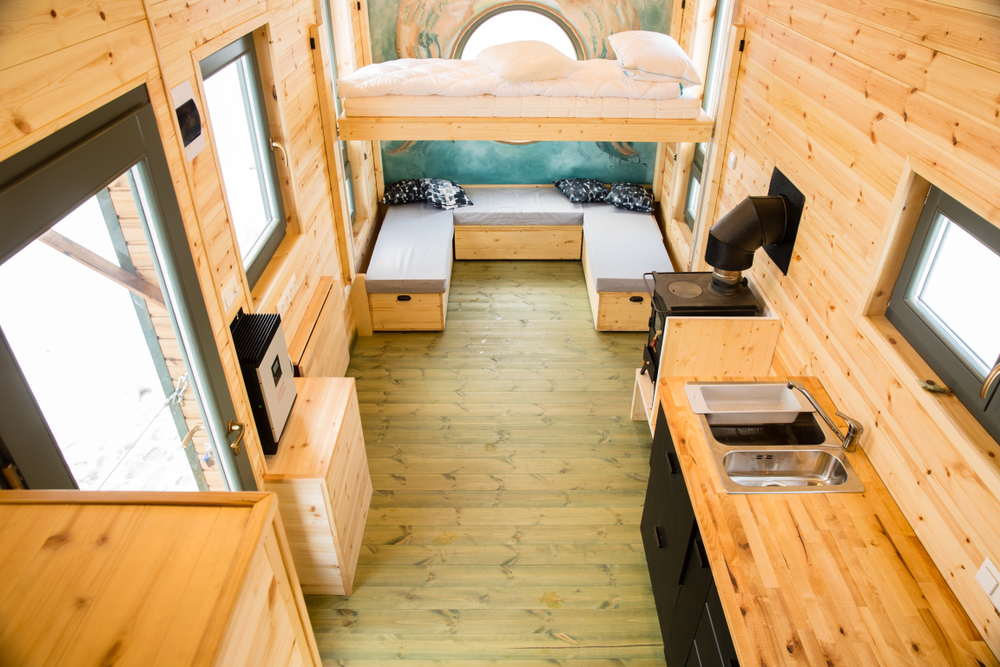 When it comes to tiny house furniture, you've got to start with the bed. Beds are one of the largest pieces of furniture in the house and can take up a lot of extra space. Consider investing in a loft bed that will allow you to use the vertical space in your tiny home.
Do you have low ceilings? Add lifts to your bed and store pull-out cubbies underneath it. These cubbies are a great place to store extra seasonal clothes and shoes. Here are more ideas for keeping your bedroom organized. 
Kitchen – Small Kitchen Cart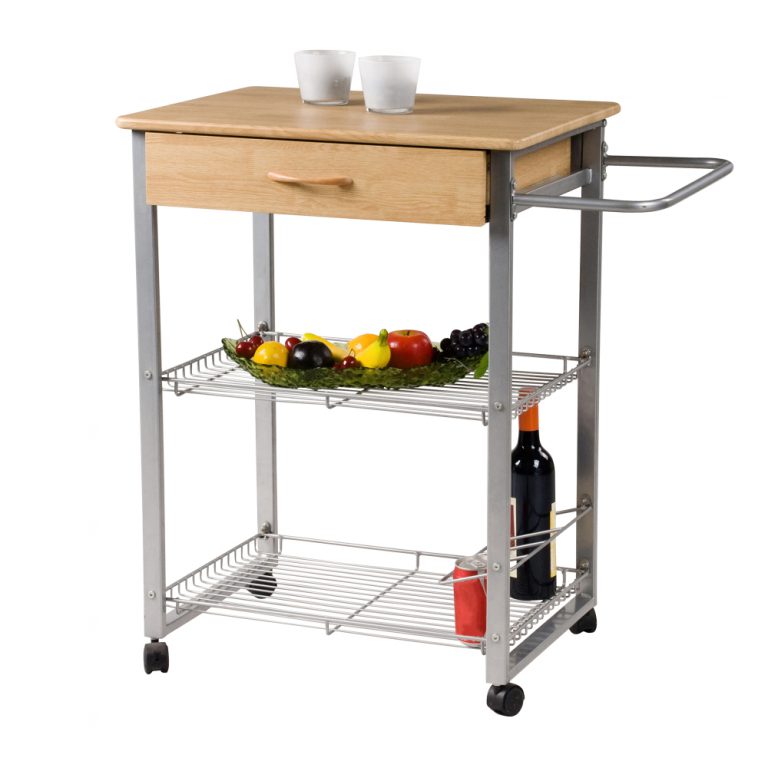 Counter space is at a premium in a tiny house, and you might not have room for a kitchen table. A kitchen cart is one of our favorite space-saving ideas for small kitchens because it can give you both. Use the top of the cart as an extra prep station when cooking and then as your table when the meal is ready.
Many kitchen carts come with drawers, which are perfect for storing your extra cooking utensils. Consider buying small stools and storing them under the cart for even more space savings.
Living Room – Storage Ottoman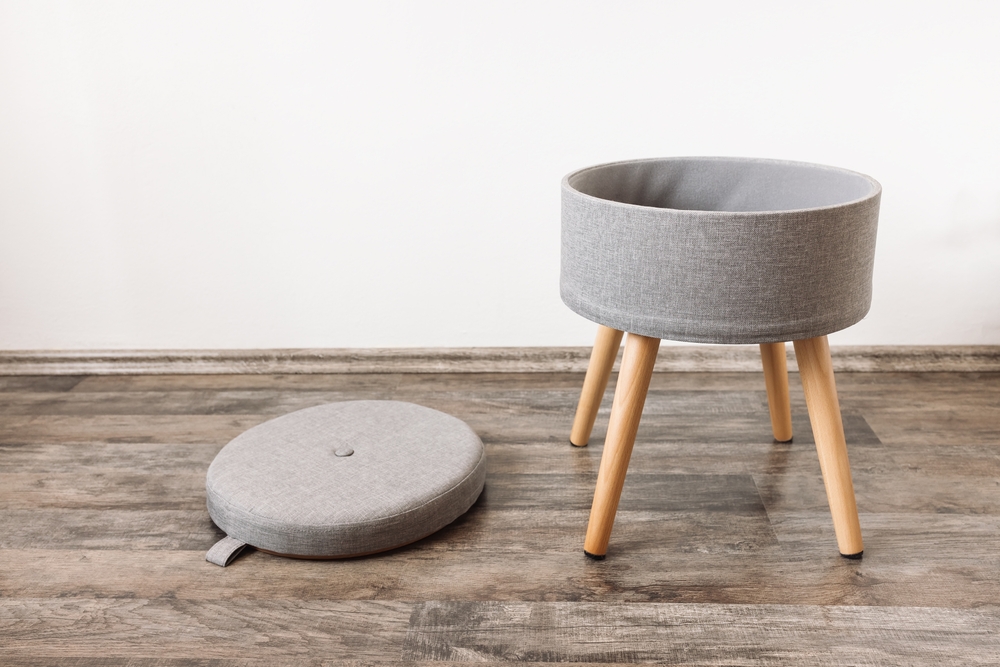 When searching for furniture for tiny houses, look for items that can do double duty. A storage ottoman can take the place of a coffee table in your living room. You can store extra throw blankets, games, chargers, or electronics inside, and the ottoman can turn into extra seating when you have friends over. 
Bathroom – Bathroom Cart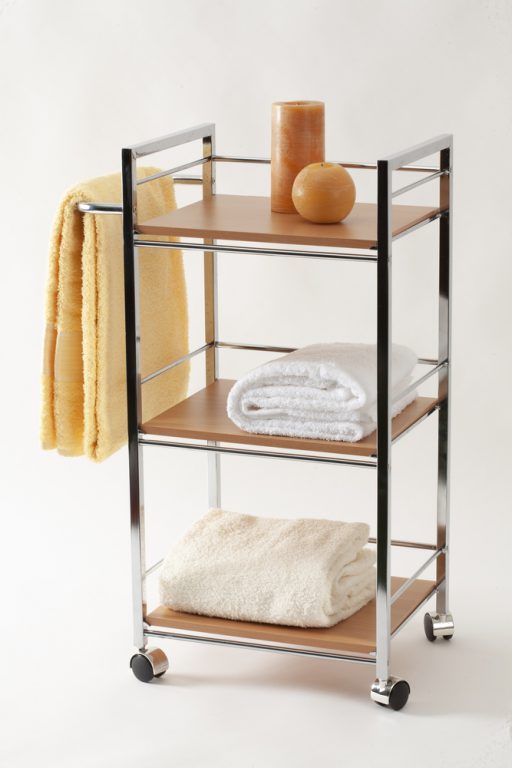 You might find that you have very few storage cabinets in a tiny house bathroom. What do you do with your face, skin, and hair care products? What about your extra towels, toiletries, and makeup? Instead of trying to shove it all under the sink, bring in a small bathroom cart. Stick it near the sink or in an available corner. Many stores that sell home decor also sell small carts. Many come with baskets or drawers (or sometimes both) and can help you keep all your bathroom supplies organized. 
Office – Pull-Down Desk
Just because you live in a tiny home doesn't mean you have to forgo an office space. It all comes down to choosing the right space-saving tiny house furniture. A pull-down desk is an excellent option. As the name implies, the desk surface can fold up against the wall when not in use. When you're ready to check email, log into work, or start gaming, just pull down the desk.
Consider adding floating shelves next to your pull-down desk to hold writing implements, chargers, and decor. 
And get this — your pull-down desk can also function as another kitchen table or hobby space. 
Closet – Closet Organizer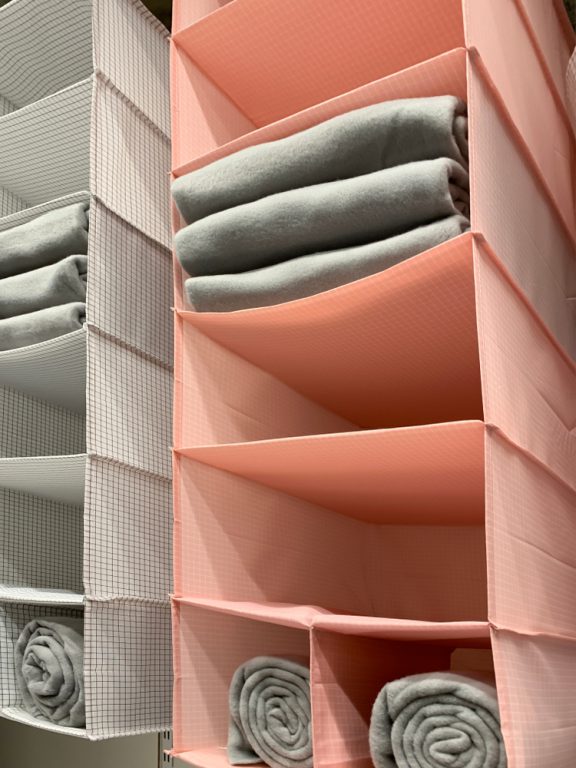 A closet organizer isn't actually a piece of furniture, but good closet organization is so important that we added it to our list. You need to make the most of every square inch of your closet space in a tiny home (if a closet is available). First, always use skinny hangers instead of large plastic hangers. It's also a good idea to invest in multi-hangers that allow you to put several pieces of clothing on one hanger. 
Consider adding a second bar to your closet or installing a closet organization system that includes shelves and drawers so you can store even more clothes. 
For Everything You Can't Fit, Use Price Self Storage
These days, tiny house dwellers can find tiny house furniture designed specifically for smaller spaces. However, even the best tiny house space-saving ideas can only go so far. With 600 square feet or less to work with, you'll be limited in the amount of things you can put in the house.
For everything else, consider self-storage. At Price Self Storage, we offer small, medium, and large storage units. They are a great option if you've downsized to tiny living or are staying in a tiny home temporarily. We also provide climate-controlled storage and vehicle storage. 
Our facilities are located throughout California, so there's sure to be one near you. Find your nearest location and book your unit today!