As a beacon of new things, springtime reminds us to refresh and revitalize our lives and our homes. Spring cleaning comes to mind as a time to air out the house, freshen up the home furnishings, and whisk away dust and debris from forgotten corners of every room. Even if you thoroughly clean your home on a very regular basis, some areas need a little extra TLC once or twice a year. Following a cleaning plan can help you to deep clean your home as quickly and efficiently as possible, making sure not to miss important areas.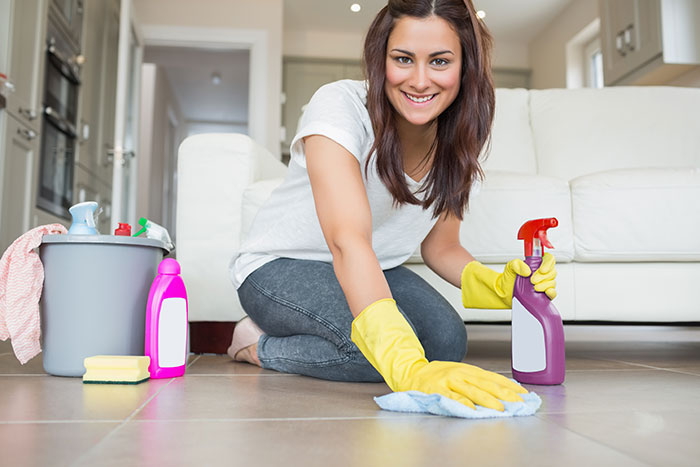 Deep Cleaning Checklist
A deep cleaning gives your house an unmistakable sparkle that makes you smile at a job well done. Remember to clean your home the way you would clean a car, from top to bottom! This way the crumbs and debris end up on the floor where you can easily vacuum or sweep them away. Review our deep cleaning checklist to guide you through the process of a top-to-bottom scrub on your home.
1. A Deep Clean Kitchen
TIP: Use everyday items like hydrogen peroxide and ketchup to more easily clean your kitchen!
2. Sparkling Bathrooms
TIP: Use a squeegee after each shower to keep the door sparkling!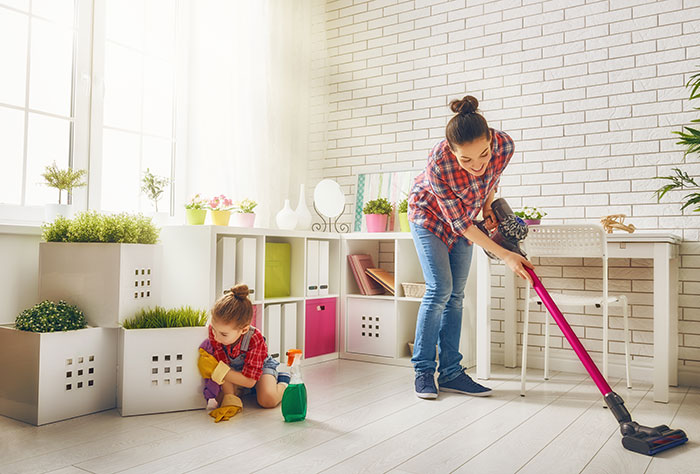 3. Brilliant Bedrooms
TIP: Spruce up your room in a big way with spring bedding and matching pillows. The fresh burst of color will go a long way to brightening up your home.
4. Healthy and Fresh Common Areas
TIP: Hang new family photos or wall art to finish off with a fun and fresh vibe!
5. A Dazzling Dining Room
TIP: Set out a new table runner, candles, or another personal touch to highlight your hard work.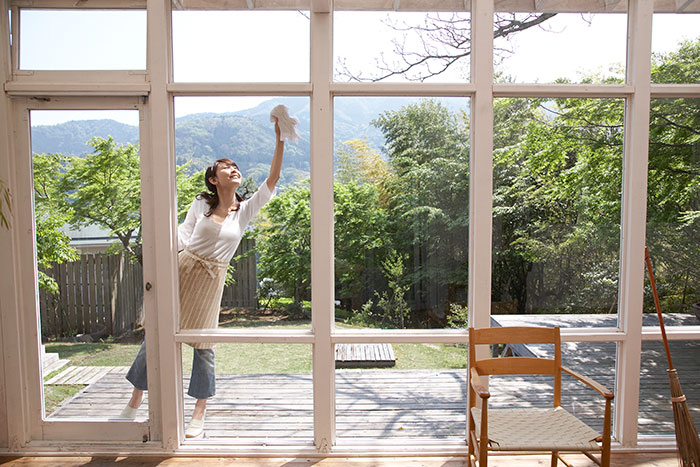 6. The Finishing Touches
Spring cleaning goes much better when you tackle the tasks in an organized manner, like using this deep cleaning list to get you started. Bring your whole family on board to help you in each room for the fastest freshening up process of all. As you clean, also take note of any clutter or items that you would like to keep but simply aren't using. Less clutter means less cleaning—look into a personal storage unit to simplify your home for a more relaxed atmosphere. Happy spring!