Are you dreaming of a clutter free holiday? For many families, it's unfathomable to even think about bringing more stuff into a home around the holidays. With so much clutter already strategically stacked and hidden throughout the house, it may be especially difficult to find homes for even more gifts, particularly when it comes to toys. Holiday clutter blurs the lines with warm sentiments and good intentions that can impact how your home is organized.
Finding a tactful way to request clutter free Christmas gifts for your family, like season tickets, cash, and other gifts of experience, can be a bit tricky and even taboo in some families. Your best bet for a clutter free holiday may be to tackle any existing mess in your home before the holidays arrive. Here are some holiday haul-out tips to help you take down clutter before Santa Claus comes to town.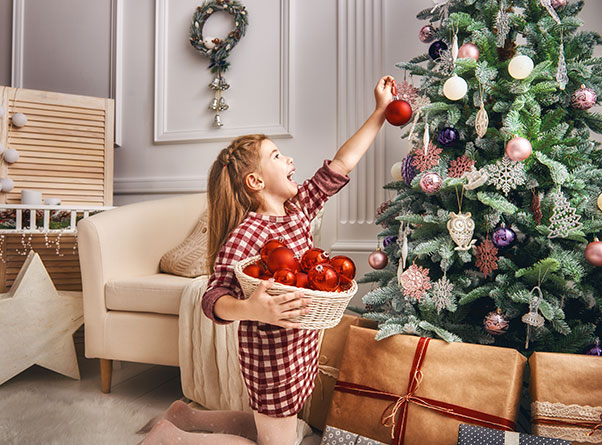 Start with the easy wins. Tackle the areas with the biggest impact and shortest time suck first. This will likely look different from one house to the next, but the general rule of thumb is that picking up bigger items tend to make a difference more quickly. Place a colorful basket in each of your children's rooms to keep stuffed animals and soft toys off the floor. Rearrange your furniture to make room for your Christmas tree and other holiday decorations. (You can stash any unused furniture in your attic or garage, or send it to your storage unit.)
Task your family members with helping. Each person of a reasonable age should be responsible for his or her own bedroom. Remind unmotivated children that Santa may pass over the house if he thinks they already have too many toys and unnecessary things. You might also enlighten your family on the lesser fortunate families and how they may like to have a nice Christmas, too, with toys and things that are no longer needed.
Assign a fate to every questionable item. Start with three boxes sporting the labels "Sell," "Donate," "Recycle," and "Trash." Whatever the family wants to keep must be put away and anything that's deemed unnecessary will meet its fate in one of these four boxes. Sell anything of value, donate anything that's still nice but not worth selling, and recycle or throw out whatever's left.
Make sure your clothes fit in your drawers. If you can't easily put away your recently laundered and folded laundry, you should take some time to review your wardrobe. Letting go of things is rarely easy, so you can always store excess clothing in the attic or in a storage box under the bed until you decide if you're ready to donate it.
Put some possessions into storage. When you need to declutter in a jiffy, sometimes the quickest plan is to move items you want to keep into storage. Consider safely and securely stowing your items in a private personal storage unit. You can conveniently access your things anytime you wish and you won't have to get rid of anything unless you are really sure you no longer want it.
When you need to declutter quickly, do it the fast way. Set yourself a timer for 5 to 10 minutes per room and make the biggest impact in the shortest amount of time. Get your whole family involved in the scramble and watch as rooms magically transform quicker than you ever thought possible.
Don't forget about mental clutter. Tackle any outstanding appointments, returns, and random errands to free your mind from the stress of having so much to do. Check them off one by one until you feel lighter and more at ease.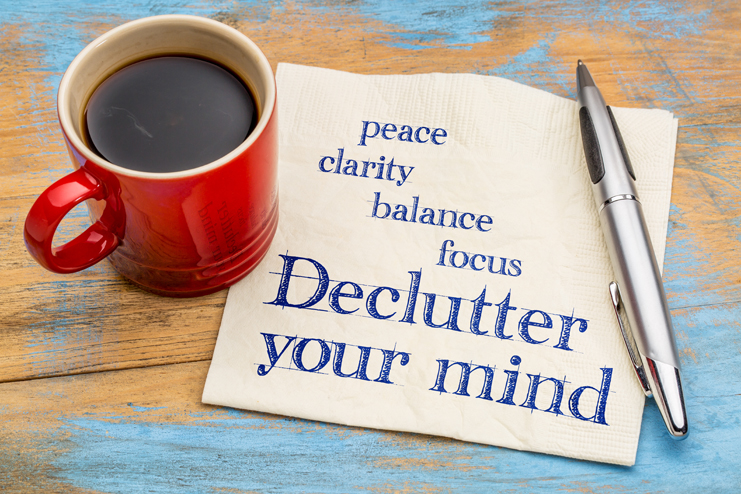 Banish the pre-holiday clutter by making time for as many of these holiday organization tips as possible. Remember not to add too much extra holiday stress as you've already got enough to worry about this time of year. You'll want to leave a little time for holiday fun, like baking, light shows, and visiting. Check things off your to-do list as efficiently as possible and leave your home beautiful and company-ready in the process!