Feasts as far as the eye can see, football, family and friends—what more could you want for Thanksgiving? This year consider hosting a Thanksgiving brunch for a large group rather than going all out for the traditional Thanksgiving dinner. You can prepare a Thanksgiving Day brunch with the help of numerous small kitchen appliances and creative, delicious recipes that work great when cooking for a crowd.
Inviting your family and friends to a Thanksgiving brunch gives you so many possibilities for the menu and serving setup. Here are a few tips and Thanksgiving brunch ideas for a festive holiday get-together.
Thanksgiving Brunch Ideas
Your culinary creativity can go a long way in helping you to prepare a memorable and delectable spread. Here are some ideas to enhance your Thanksgiving brunch.
Create a pastry platter. Few things scream brunch as beautifully and deliciously as buttery croissants, decadent Danishes, and sweet scones piled high. Delight your guests with so many options in scrumptious baked goods.
Set up a drink station. Put together bowls of fresh fruit next to an electric juicer so your guests can create their own mixed fruit juices for Thanksgiving brunch. Consider keeping a bottle or two of champagne on hand for effortless mimosas.
Consider a make-your-own waffle station. Set out a Belgian waffle maker and all the fixings for a fun and festive food option for your group. Don't forget the maple syrup!
Prepare easy dishes like Thanksgiving casseroles and quiches. These dishes lend themselves nicely to brunch time and make it easy to prepare food for large groups. These types of dishes also work well as something you can prepare a day or so ahead of time for an easier Thanksgiving morning.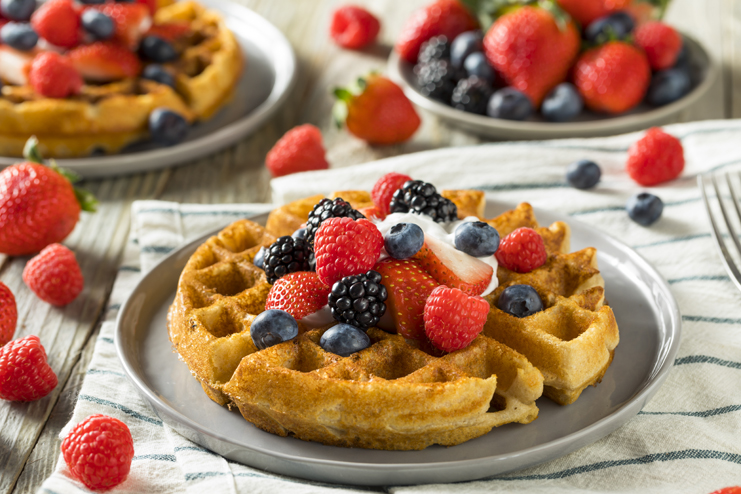 Thanksgiving Brunch Buffet
The easiest way of cooking for a large group usually involves serving everything buffet style. Put together a Thanksgiving brunch buffet that features the best of both breakfast and lunch or dinner. Here are a few ideas on how to host a successful Thanksgiving brunch buffet.
Plan your Thanksgiving brunch menu ideas with a group size in mind. Anticipate how many guests you may be expecting and how far a Thanksgiving casserole, appetizer, or entrée may stretch. Plan different options when possible to allow for dietary intolerance and preferences such as gluten-free or vegetarian.
Coordinate different menu items with appropriate serving ware. Consider lining up crockpots, warming trays, chafing dishes, and other entertaining cookware. Determine which foods would work best in each different style of cooking appliance that you have on hand.
Make sure you have electrical hookups for all these appliances. Be careful not to trip a circuit breaker with too many things plugged in at once. Consider splitting up your buffet so that your guests can access breakfast in one space and lunch fare in another.
Make things a bit easier on yourself with a potluck Thanksgiving buffet. Encourage all your guests to bring something with them to help offset the cost and effort involved in hosting Thanksgiving brunch.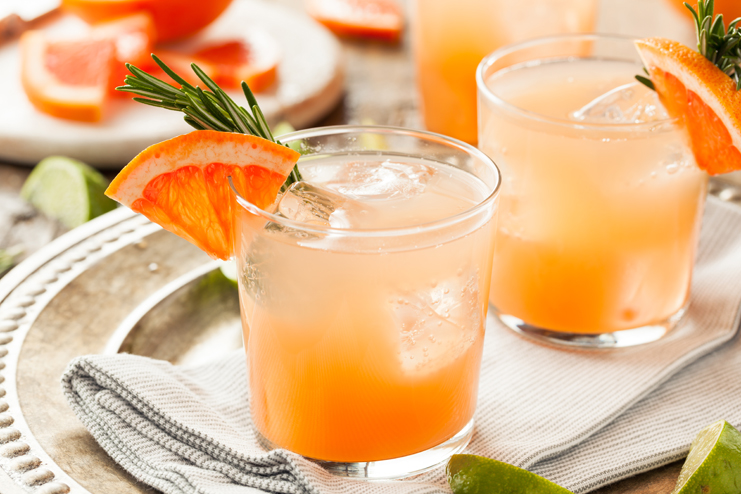 No matter if you're hosting a Thanksgiving brunch or a Friendsgiving, cooking for a crowd can be a little intimidating until you get the hang of it. Remember to relax and enjoy the experience rather than getting swept up in the stressful planning phases. Also, once the holiday season makes way for spring, you can easily store your small kitchen appliances and holiday serving ware safely until next time in your private personal storage unit. Contact Price Self Storage today for a quote on storage solutions of all sizes.