For many people with friends and family throughout the country or across the globe, holiday shopping soon becomes holiday shipping. All those presents you've purchased need to get to their recipients on time and in one piece, especially if you aren't going to see certain loved ones in person. It's a known fact that the United States Postal Service becomes inundated with holiday cards, packages, and other mail this time of year, so it's a great idea to get your holiday gifts boxed up and ready for send off sooner rather than later.
Whether you're shipping just a few states away or to another continent, innovative packaging can help your parcels arrive safely while also looking beautiful and merry. Here are a few crafty packing tips to help ensure your holiday gifts reach their recipients as planned.
Creative Types of Packaging for the Holidays
From standard shipping boxes to packaging tubes, you can find a variety of packing materials to keep your holiday shipments safe this season. Consider these different packing supplies and shipping tips to help your holiday gifts reach their destinations safe, sound, and in style!

Use paper shred as an eco-friendly box filler to insulate your package and keep your gifts from jostling around too much. You can find a wonderful array of colors already available, or make your own with scrap paper that you already have at home.
Use white packaging peanuts in a holiday shipment to keep delicate gifts safe from breakage. You can create a fun holiday scene by including some cute cutouts of trees, reindeer, Santa hats, and other fun designs.
Use patterned packing tape or masking tape to create a ribbon effect, taping across the outside of the shipping box horizontally and then vertically.
Use holiday themed mailing labels to spread some cheer and keep the address front and center.
One of the easiest holiday shipping tips is to package your gifts as safely and securely as you can, and then simply decorate the outside of the shipping box before you label it. You can wrap it, stamp it, or decorate it in some other way to let your creativity shine.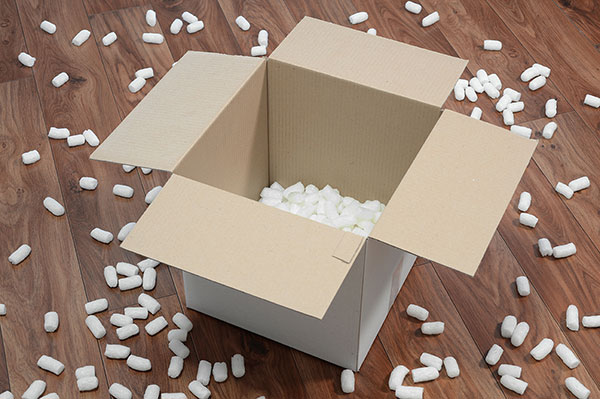 The Best Way to Ship Large Items
Large gift items can be tricky to ship no matter what the season. You have a few options to get the most bang for your buck while also protecting your items from damage in transit.
Order your large gift items online and mark them as a gift during checkout. This should allow you to ship to your recipient directly from the vendor without sharing all of your purchase information. You may also find the option to include a personalized card, gift box, or gift wrap.
If you are still facing some last-minute purchases, do a little online window shopping on December 18, Free Shipping Day, to see if you can snag guaranteed holiday delivery for free, particularly if you need to buy relatively large items.
Compare several shipping companies offering affordable large parcel shipments. You can find reputable companies promising fast and economical shipping services for larger items.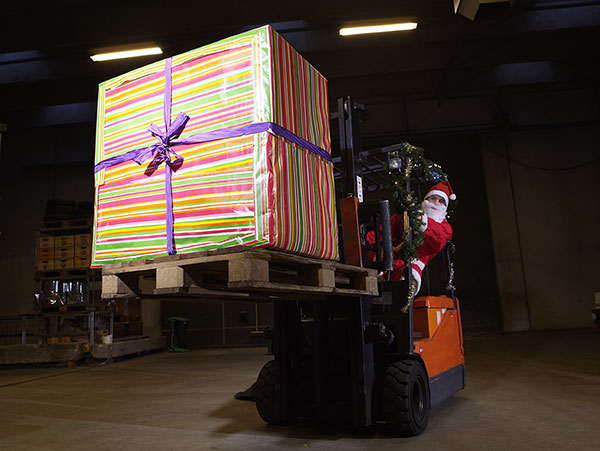 Innovative Packaging for Holiday Shipping
No matter if you're shipping a single gift out of town or sending most of your holiday purchases out via post, the safe arrival of your shipment is a top concern. Consider these fun and festive packing materials to give your holiday shipments a little extra holiday spirit:
Colored bubble wrap
Colored paper shred
Holiday labels or stickers
Patterned tape
Pretty twine or other string
Ribbon in holiday patterns
White packing peanuts
Wrapping paper
If you need some sturdy packing supplies, be sure to stop by one of our Price Self Storage locations. We carry a wide selection of boxes, bubble wrap, tape, and plain wrapping paper. A little color and style in your packaging can go a long way to brightening the look of your shipment. Meanwhile, some quality packing materials and sturdy shipping boxes will help to ensure everything arrives safely as scheduled. Happy shopping and shipping!