Once again, we are bringing you some of our favorite life hacks in hopes that it will make your life easier and make the world a better place. Try out these life hacks and let us know what you think. Better yet, snap a photo of your life hack and participate in our #PSSLifeHack contest on Facebook, Twitter or Instagram. You'll be entered to win free storage on us, and a gift card to The Container Store. Act quickly because this contest ends on September 30.
Tape Marker
One of the most annoying things is struggling to find the end of a roll of tape. This simple trick will make life that much easier. Save your bread tab and put it to good use. Stick them on the ends of the rolls of tape that you have lying around the house.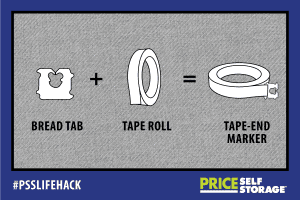 DIY Bottle Opener
No wine opener handy? No problem! All you need for opening a bottle of wine is a fork and a screw.  You'll never look at a fork and a corkscrew the same way ever again.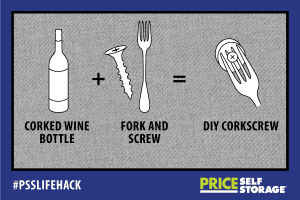 Children's Bed Rail
Tuck your kids into bed with relief knowing that they won't fall out of bed during the night. There's no need to buy an expensive rail. All you need is a pool noodle. Simply tuck it underneath a fitted sheet and you'll be good to go.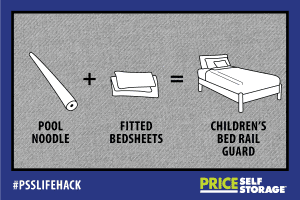 Mess-Free Ice Pack
The worst part about an ice pack is the condensation that drips all over. Avoid the mess by using a frozen sponge instead. It soaks up the water while keeping things cold.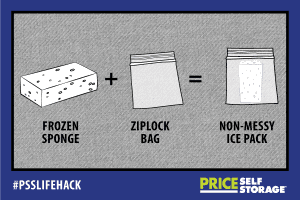 Wire Organizer
Keep track of the mess behind your entertainment center with labels for all of your devices. Again, a bread tab is a great way to stay organized. Label bread tabs and stick them to the cords for each device.