Well, it's official. The hustle and bustle of the holiday season is here. If you've already completed—or at least begun—your holiday shopping, you can count yourself ahead of the curve. A survey of 1,000 U.S. consumers by Market Track found that as many as 49% hoped to complete their shopping by Thanksgiving. No matter if you're an early bird or a procrastinator, though, once you've purchased all of those gifts, you've got to find somewhere to hide them.
As the number of family members in the home goes up, so does the chance that a sneaking son, curious daughter, or mischievous sweetheart will stumble upon—or outright search and discover—your stash of holiday gifts. So this year, take matters into your own hands and don't leave anything up to chance. Start scoping out the best hiding places for Christmas presents right now. Here are a few tips to get you started.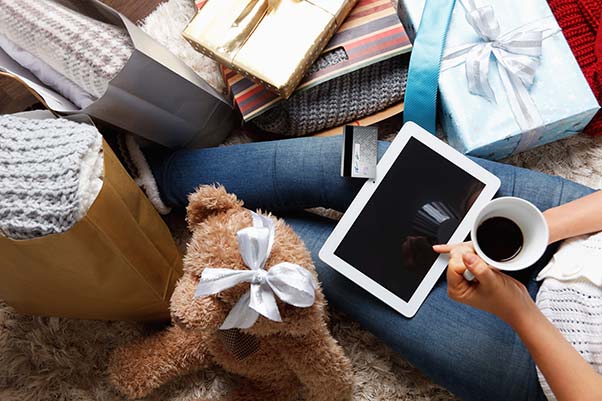 Where to Hide Presents (and Where Not to Hide Them)
Where do parents hide Christmas presents, you might ask yourself. We can all only guess where our own parents hid the holiday gifts back in the day. Every home is different, boasting its own set of super-secret hiding places to keep presents out of the view of wandering eyes and inquiring minds. Here are some tips on and good places to hide things.
The Attic – If you have an attic, count your blessings. Not only do you have a blissful amount of built-in storage, you have an instant place to hide your family's holiday presents. You have a very obvious instant place to hide their presents, that is. Of course, if your children and spouse are not of the snooping variety, the attic can still be a very good present hiding place.
Suitcases & Containers – Consider taking things a step further and hiding presents inside of seemingly innocent containers. A suitcase can serve as a brilliant gift hiding spot, as can oversized duffle bags, original boxes from small kitchen appliances, and other creative containers.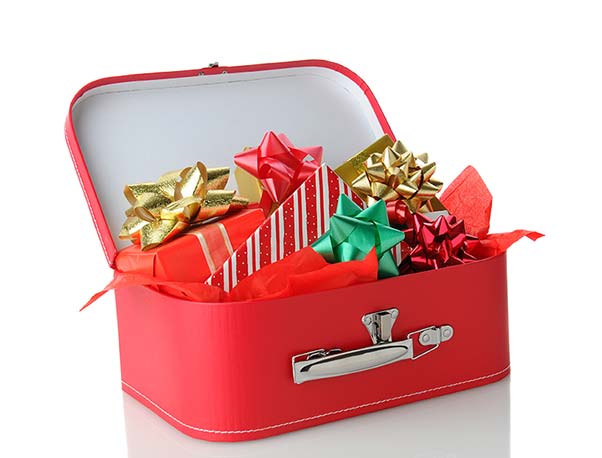 The Closet – What child hasn't dreamed of opening the closet and seeing all of his or her Christmas presents beautifully wrapped and neatly stacked on the top shelf? Let's be real for a moment, you are probably not hiding anything in a closet unless you get a little more creative… Consider investing in a few plastic, canvas, or cardboard boxes that you can use to organize smaller gifts and stocking stuffers, keeping them cleverly concealed from their recipients.
The Garage – With all of the things already stowed away in your garage, will your family even notice a few more boxes? Probably not. Consider picking up a few moving boxes and filling them with wrapped presents, taping them up and setting them off to the side to blend in with the rest of your outdoor tools and accessories.
Under the Bed – Time to declutter the space under your bed so you can hide the presents. Once you've wrapped and carefully stashed the gifts under your bed, be sure to line up your shoes or shoeboxes around the edges to hide your handiwork.
Personal Storage Unit – If you still want to know how to hide Christmas presents that are 100% safe from sneaking, look into the ultimate seasonal storage option—a personal storage unit. Wrap everything up and sort the presents into big moving boxes labeled by name. Drive your gifts over to your storage unit as often as needed to keep them safely out of view and out of reach from your entire family. Your holiday gifts will remain completely safe and your home can look perfectly uncluttered for the holidays.
Start thinking about where to hide Christmas presents before you even finish your shopping. Leaving a pile of shopping bags or a stack of delivery boxes anywhere in your home is just asking for trouble. Even a few large Christmas boxes with lids can take on the guise of storage for ornaments and decorations, leaving your family's presents cleverly out of view.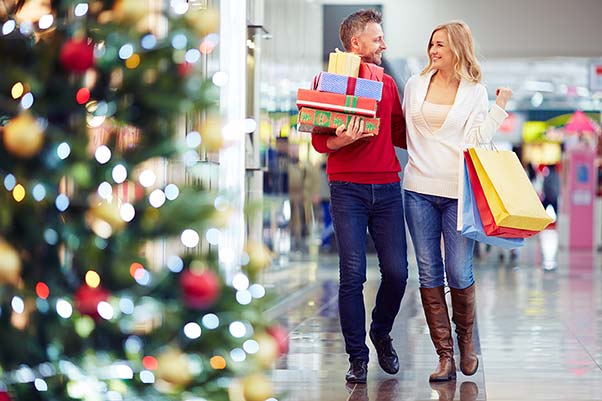 How to Disguise Presents
Knowing how to disguise a present is another trick that will take you far. Some gifts have such a unique shape that wrapping them in their current state will clearly give it away. Instead, take advantage of shaped holiday boxes or use cylinders, cones, or even balloons and other household items to help change the shape of the gift for a trickier look. You can wrap gifts to look like a little holiday house, an animal, or the ever-popular nested boxes gag.
At this point you should be all set to test your prowess on how to hide a gift. Now close out this article, clear it from your history, and say a little prayer that your family members don't go about searching "how to snoop for Christmas presents!"