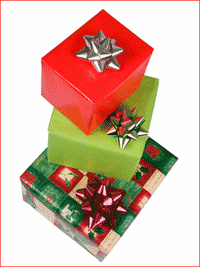 The holiday season is in full swing now. Everywhere you look, decorations are up, holiday goodies are being served, and festivities have begun. Even the weather outside is "frightful", or at least a little bit colder here in California  Whether you celebrate Christmas, Hanukkah, Kwanzaa, or just enjoy spending time with family and friends, gift giving is a big part of this season.   It is a great time of year that is all about giving and helping others.
Storing Gifts
Whether you got your shopping done months ago, or you are a last minute shopper, finding a good place to hide your gifts can be a chore. Kids like to snoop around to get a peek at the surprises in store for them. Renting a small storage unit is a great way to keep curious kids away from their presents.
From all of us at Price Self Storage, we hope you have a great holiday and a very happy new year!