Who hasn't heard of the man cave? It's the perfect place to watch the big game, enjoy a draft beer from your own tap, play a little poker, or just kick back and relax. Many man caves are female-friendly, of course, but sometimes a lady just wants a space of her own. Enter the she shed.
A chic shed idea for women of all ages, she sheds offer a fun and personal space to enjoy your creativity and your favorite hobbies. A brief glimpse online leads you to dozens if not hundreds of she shed ideas for social spaces that rival the great man caves of then and now. No matter how handy you happen to be, you can embark on a DIY shed project to bring to life your vision for your own space where you can focus on gardening, scrapbooking, photography, and other beloved pastimes. Here are a few ideas for DIY she sheds that you can design and create for a lifetime of memories.
Must-Have She Shed Ideas
Creating a special space requires a lot of thought and planning for best results. The design of she shed interiors can make all the difference in achieving a certain vibe or atmosphere. Here are some unique she shed styles to consider.
Garden Party Shed
Paint the interior in pretty pastels and hang your garden tools about the room for a chic look. Set up some cozy chairs and a side table for casual chitchat. Hang up an organizer for your seeds and consider adding a potting bench for your seed starting efforts.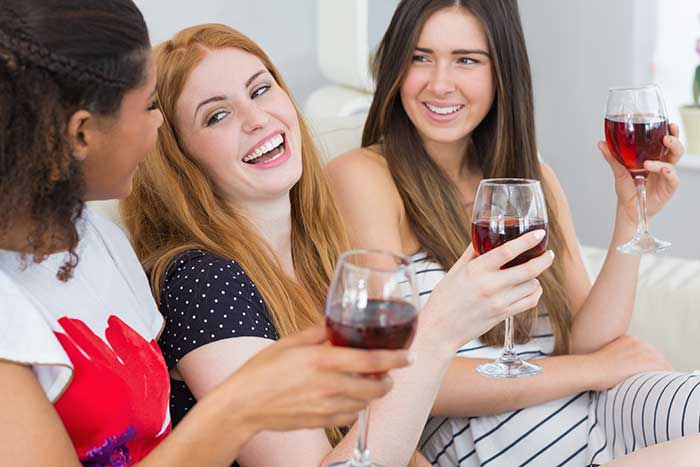 Speakeasy
Imagine how much fun you'll have with your own sipping room! Set up a wine tasting wall with a wine bottle rack, glassware, corkscrew, and other wine accessories. Look into the allure of a tall counter with bar stools or a bar table with matching chairs.
Craft Cave
No longer will you need to hunt for inspiration – find it all right here! Run your Etsy business right from your backyard or simply get away from the daily grind to scrapbook in your own space. Another lady shed space could work wonders for quilting, not to mention needlework crafts with a perfect knitting or crocheting cove.
Office Hideaway
Having a hard time getting work done at home? No problem there – just give yourself some space to get away and focus. Forget the cubicle. Anything is possible with your newfound work environment. Set up a second computer screen and a little sound system to keep your mind engaged.
Conversation Nook
Sometimes all you need is a private place to enjoy a little chitchat. Create the perfect corner for memorable conversations in your she shed. Find a small loveseat, bench, or a pair of chairs and a table to hold your tea or coffee and treats. Add colorful throw pillows and other decorative touches to bring your sense of style to life.
Other Crafty She Shed Ideas
When you create a space just for yourself, you have a wide world of possibilities to consider in making it fit your needs. Here are a few DIY shed tips to help your special place stand out.
Look into she shed kits for a quick and detailed set of plans.
Create a loft for simple storage for your crafts, gardening supplies, and more.
Or, create a cozy bunk in the loft for the perfect escape catnap.
Make it a sports fan hangout for your favorite team!
Leverage the added storage space for some of your overflow clothes and possessions.
If you find that you have more stuff to store, don't forget to look into your own off-site personal storage unit.