Everyone should enjoy the thrill of an all-American road trip adventure at least once in their lifetime. California's convenient coastal location opens the door to dozens of beautiful day trip destinations and true road trip journeys. Consider the best California road trip options as you plan to check this memorable experience off your bucket list.
Crafting the perfect California road trip requires a little advanced planning. You'll want to compare schedules with your copilots and map out must-see attractions and destinations so you can plan the ideal route. Start by creating a road trip checklist to ensure you have all your supplies ready and your pre-trip tasks completed.
Here are the top California road trip ideas to consider with friends or as a family with kids along for the ride.
Pacific Coast Highway Road Trip
If breathtaking views of oceanside cliffs are your thing, look no further than the Pacific Coast Highway road trip. With the road delicately balanced between climbing mountains and plunging cliffs, the Pacific Coast Highway offers a picturesque route that must be seen in person to truly appreciate its beauty. Perhaps the most iconic California Road trip, this journey boasts windy roadways that are jaw-droppingly close to the cliffside, making this route ever-popular with motorcyclists and perhaps a little less so with oversized recreational vehicles.
During your Pacific Coast Highway road trip, give priority to the stunning sights along the way, such as:
Morro Bay with its bountiful nature (peregrine falcons, herons, and its namesake, the volcanic plug and tied island, Morro Rock)
Cambria with its Moonstone beach (where you can find jade and moonstones, great for jewelry making)
Big Sur with its national parks (where you can enjoy hiking, camping, and beachcombing) – Of course the Big Sur road trip could be its very own getaway with all of the sights to see and things to do.
Bixby Bridge with its picture-worthy views
Point Lobos Hike where you can see beauteous nature in all its glory (such as kelp forests, Monterey cypresses, and countless different kinds of wildlife)
Carmel-by-the-Sea with its overall taste of cultural and artistic pleasures and California missions like Mission San Carlos Borroméo del Río Carmelo
This California coast drive is not one to forget. Stretching from Carmel-by-the-Sea to Morro Bay, you can ride up or down the golden coast to take in all the sights. Tip: Ride South to North to give yourself a little buffer and breathing room between your car and the cliffs. Road conditions can be dicey, especially during the winter mudslide season, so it pays off to check for up-to-the-minute closures and alternate routes on the Waze app or your preferred real-time traffic app before you go.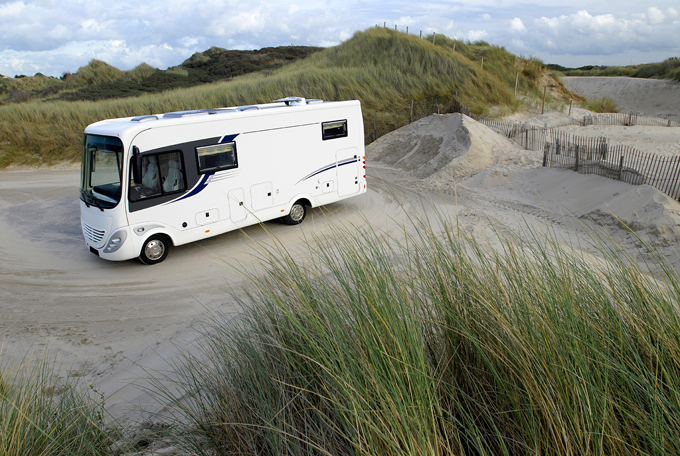 Pacific Northwest Road Trip
To get a taste of the Pacific Northwest, start your road trip in San Francisco or further up in Northern California. Road trip excursions at their finest begin with a dream and a plan. Map out your preferred itinerary, such as focal points like Bend and Portland in Oregon, and Olympia and Seattle in Washington. The Pacific Northwest road trip offers ample opportunities to stop at wineries and breweries along your route, as well as key national parks such as Crater Lake, formed by a collapsed volcano and flanked by the Cascade Mountains.
Consider adding some of these other must-see Pacific Northwest hotspots to your road trip itinerary:
Fort Bragg – Collect colorful glass stones at Glass Beach or check out the clifftop gardens at Mendocino Coast Botanical Gardens.
California Redwood forests – Stop for a hike through the bucket-list worthy California redwoods during your road trip.
See the sights by bike, foot, or air – You can also find plenty of opportunities to hike, bike, and zipline to your heart's content.
Southwest Road Trip
For a fabulous Southwest road trip, you can start in San Diego, Los Angeles, or anywhere in California and travel eastward. Plan to stop in Death Valley, Las Vegas, the Valley of Fire State Park, Zion National Park, and Bryce Canyon National Park. Then travel southward to the ultimate road trip destination—the Grand Canyon—and then through Flagstaff and Sedona, catching all the sights before you head further south to Phoenix. Finally, follow route 10 to swing back home through Joshua Tree National Park.
During your Southwest road trip, be sure to indulge in the food and the sights around you. Some key landmarks and national parks for your checklist:
Las Vegas Strip – Be sure to see Sin City all lit up at night and check out a casino or two for the full effect.
Hoover Dam – Check out the Pat Tillman Memorial Bridge and the Hoover Dam during your Southwest road trip.
The Grand Canyon – How could a Southwest road trip not include this famous landmark?
Antelope Canyon – Visit Page, AZ for breathtaking views and stunning colors worth more than a thousand words.
California Road Trip with Kids
When planning a California road trip with adult friends, it's relatively forgiving to leave a few things to chance or pure spontaneity. When going on a California road trip with kids, however, it truly pays off to plan your vacation down to every detail when possible. Here are a few tips to remember:
Keep lots of snacks and drinking water on hand. You never know when hunger or thirst will strike, but with kids, you can bet that it will be fairly often.
Plan for a pit stop ahead of time. Either build it into your itinerary or pay close attention to your surroundings and your GPS as you drive.
Pack activities out the wazoo. Save yourself a few iterations of, "Are we there yet?" and bring along games, sticker books, music playlists, pillows, and whatever else you can comfortably pack in your vehicle or RV.
Take lots of photos! Perhaps the best advice is to live in the moment but capture as much as you can in photo or video to last for a lifetime.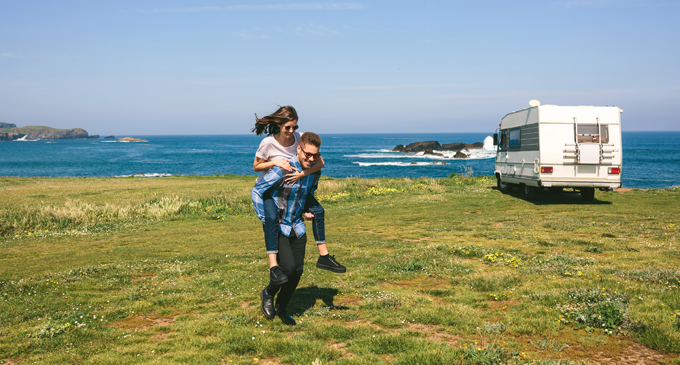 Driving up the coast of California offers a new kind of freedom everyone should experience. Even if you can't spare a full week or longer to plan one of the best California road trips, consider the weekend excursion as well. You could easily fit in a long weekend trek focusing on a San Francisco to Los Angeles road trip or a San Francisco to San Diego road trip. When you park your RV in storage between excursions, you can easily plan for the next getaway. Keep your motorhome fueled up and ready to go at a moment's notice for your next road trip, and easily bring items to pack prior to your departure.
The lifestyle, history, and attractions in California make a road trip fully inside state lines an exciting and highly desirable vacation to get on the books. Road trips from LA, San Francisco, and San Diego offer innumerable possibilities for an unforgettable vacation in your RV, motorhome, or other vehicle of choice. Filled with a culture all its own, Las Vegas also lies close enough for a short trek, offering yet another great road trip idea starting off in California.
Remember, the best California road trips are the ones you share with those you love. When planning an RV trip, California offers so many unique possibilities to enjoy the road trip of your dreams. Give a little extra thought to a theme for your road trip if you feel you need that extra burst of inspiration. Historical sites, national parks, wineries, seashore towns—so many possibilities are just waiting for you to plot your points and start driving. Reach out to us at Price Self Storage to store your motorhome or RV until your next road trip is about to begin! With various unit sizes at several convenient locations throughout California such as San Juan Capistrano, Walnut Creek, Norco, Santee storage, we'll store your extra stuff. Contact us today!