While you're busy daydreaming about chocolate bunnies and marshmallow chicks, reality snaps in and reminds you that Easter is less than a week away. Ahh! How did that happen? Suddenly your to-do list explodes with crafts and recipes, cleaning and organizing, and the best intentions for planning and preparing. This favorite springtime holiday brings with it meaningful Easter ideas and sentiments for everyone, but rarely—if ever—enough time for everything.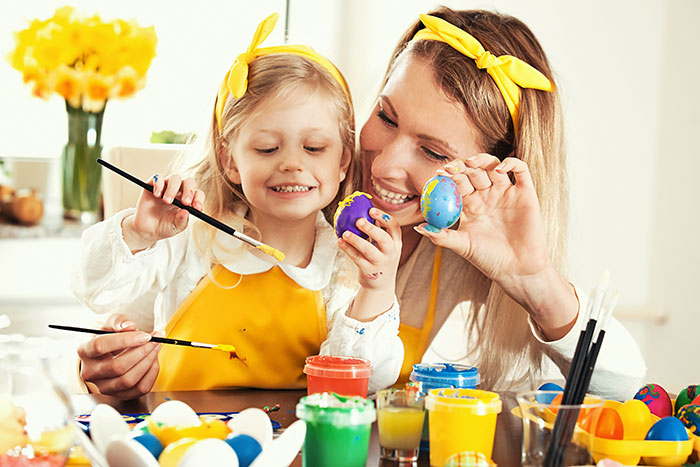 Here are some fun Easter ideas to help optimize your holiday this year.
Tackle your To-Do list systematically. Try to focus on at least one item from each category—cleaning, cooking, fun Easter activities with the kids, decorating, and so forth. Prioritize your "musts" as well as your "wants." Easter preparations shouldn't be all work and no play. Start with the most important things first as you are able, but strive to do at least one thing you need to do and one thing you want to do each day. This way you will feel accomplished and satisfied even if you run out of time and haven't marked everything off your list.
Inspire your kids to do the decorating. Armed with fake flowers, ribbon, plastic eggs, pipe cleaners, and other craft supplies, your little ones can make a beautiful DIY Easter wreath and other decorations to brighten up your home. They can also make their own place cards and napkin rings to dress up the table settings for your family's Easter meal.
Schedule your family's Easter activities earlier in the week if possible. Save Easter weekend for the family traditions and try to fit in your Easter egg dyeing and other crafts on the early evenings leading into the holiday. Besides, once you have those hardboiled eggs ready to go, your family can enjoy easy breakfast and snacks throughout the coming week!
Focus on meal preparation this year. Spend a little time on your recipes before the day of your big Easter dinner arrives to alleviate some of the pressure that day. Make your desserts ahead of time and begin prepping some of the smaller cooking tasks as appropriate. This way you can actually participate in the fun Easter activities like an egg hunt, going to church, or simply spending time with your family.

Plan meal ideas for the week ahead. If possible, cook enough food that you'll be able to leverage all of that leftover ham or turkey for creative meals in the week ahead. From omelets and breakfast sandwiches to wraps and salads, you can feed your family with ease by serving up your leftovers with a few added ingredients. At the very least, you will recoup some of that time spent in preparation with much easier meals to come.
Assign each family member a task for the big meal. If you split up the chores, suddenly the same person isn't cooking, setting the table, clearing the table, putting away the leftovers, washing the dishes, and so forth. When everyone pitches in, the entire family can enjoy the holiday together.
Organize all of your Easter stuff for next year. After the holiday's come and gone, box up all of your decorations, plastic Easter eggs, baskets and other things into plastic bins or boxes. Stash your Easter items in your attic, or better yet, store them out of sight, out of mind in a convenient self storage unit near your home.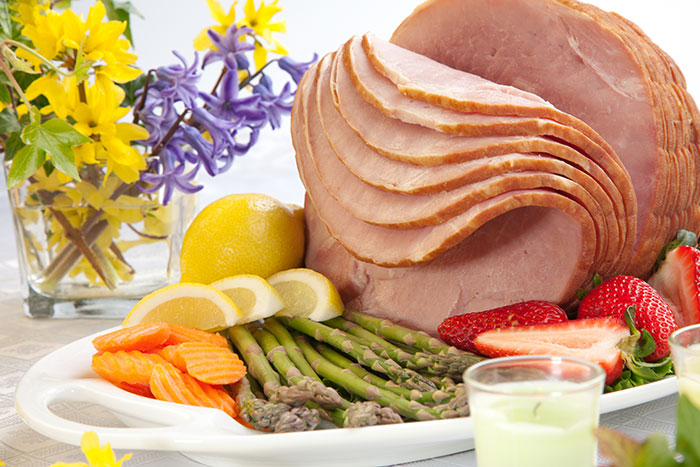 And now back to the chocolate bunnies and marshmallow chicks…! In addition to the overflowing to-do list, Easter brings its own flavor of happiness for each person in the family. For the very young, it's often the pretty pastel colors, countless types of candy, Easter crafts, Easter egg hunts, and the Easter Bunny's visit that stir up all the excitement. For the old, it's looking back on all of the fond memories and Easter traditions enjoyed as a family over the years—often with the addition of new grandchildren or great grandchildren—that warm the heart.
And for those of us caught somewhere in the middle, it's a fine mix of Easter decorations, preparations, and celebrations, all organized and carried out like a perfectly choreographed dance routine designed to ensure joyous experiences for one and all. That routine may not always flow flawlessly without a few missteps along the way, but add in a little optimization and a little Easter madness to your method and no one will ever know the difference.